2022's Best Selling Jordans: When Shit Gets Seriously Cool!
2023 is on its way! And guess what, 2022 has so much shit to offer that we sometimes forget some drops. But today, we're getting the hang of shit with our list of the best selling Jordans. 2022's list is pretty interesting with so many silhouettes under the limelight! So let's check out what the closing of 2022 has in store for us, shall we? And speaking of the new year, here are some cool kicks we're sure you'll wanna boost your drip with. We got the Jordan 9 Olive Concord, Black Ambush AF1, and St. John's Dunks. 
Best Selling Jordans: A Healthy Mix Won't Hurt
Before we give you the life-changing list, we gotta throw in some boring disclaimers. Don't hate the player, hate the game fam. We got our list from StockX data, and we based it on the total number of pairs sold during the last 12 months! Anyway, what's more important is the fact that AJ1s- the all-time sneakerheads' favorite- ain't getting the same love they did before by being the number one best selling Jordans! Don't believe us? Let's think about it. 
Nike's dropping some crazy awesome 2s and 5s in all sizes and colorways. The Swoosh is slowly but surely moving everyone's attention to more underrated silhouettes. And truth be told, we got no problem with that as long as they deliver with cool kicks! Now it's time to check out the list of the best selling Jordans!
Arguably the hottest release of the year. We all wanted a piece, or more, of these iconic joints. And on drop day, everyone was ready to cop the shit outta them. So if you want a taste of this chef-d'oeuvre, the Red Thunders are the way to go. And people certainly agree with this since these Jordan 4s are the best selling Jordans of 2022!
Release Date: January 15, 2022
Total Sold: 47,334
Average Resale: $337
A surprising runner-up yo! We totally expected the AJ4 Military Black to be one of the popular picks, but a second place? Now that was a shocker. But then again, the 4 is a pretty hot silhouette and the colorway is solid. So we got nothing to nag about, especially with 40K+ pairs sold throughout the year.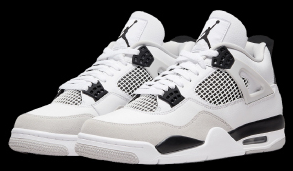 Release Date: May 21, 2022
Total Sold: 42,961
Average Resale: $346
In an ironic turn of events, Jordan 1 comes in third place! That's pretty interesting for a very obvious reason fam. The best selling Jordans are usually all 1s, but this year, they're just taking one of the top 5 places! This just shows that maybe the market is shifting a bit? Maybe Jordan Brand is changing its focus. And we're seeing that with the sudden love for the 4s!
Release Date: February 16, 2022
Total Sold: 35,383
Average Resale: $199
A classic of the 11s, and we stand by our opinion, this colorway is one of the coolest, and it fits the Holiday season just perfectly. And if you're an honest sneakerhead, you'll know that we spittin' straight facts. And if you're looking for an awesome pair of kicks for the holidays, why not go for these babies? Well, that's in case you took the L. But if you managed to get a pair of Jordan 11 Cherry, boy you a lucky one!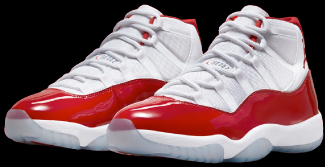 Release Date: December 10, 2022
Total Sold: 34,266
Average Resale: $285
Last, but totally not least, the retro of the 1997 kicks worn by MJ during that year's NBA playoff! And boy, if everyone wasn't excited to get their hands on them kicks. For a November release, 30k+ sales on the resale market scream awesome kicks. And if you want your own pair, these best selling Jordans are kinda affordable!
Release Date: March 11, 2022
Total Sold: 32,398  
Average Resale: $245
Gotta Have 'Em All Before 2022 Ends!
If you think you're a cool sneakerhead, you should own at least 3 out of the 5 best selling Jordans. And if you own multiples, maybe flip some of these babies and make some side cash! You know you'll need to have some space for all the hot 2023 drops. But as usual, you're gonna need a sneaker bot if you really want that cooking chance! You should also check out the best proxies and Nike accounts if you wanna catch the SNKRS drops.