3 Years Late.. But Nike SB Jordan 4 Pine Green Is Finally Here!
Y'all still looking for reasons to start copping cool kicks? Okay, if it were about copping yeezys or Adidas, we'd get you. Yeezy is one foot in, one out and nobody knows still where its remaining stock with Adidas is going. Sold or burned, that is. Thing is, the Three Stripes itself is still lost and lil bit jumbled with the mess its plummeting share prices brought upon its head. But, you know who's living life as if it's all unicorns and rainbow? Well, non-other than your best sneaker giant out there! Nike's not only dropping hot-as-heck kicks that got dope resale values, just like the new Nike SB Jordan 4 Pine Green. But it's also finding the time to do some charitable work, advance in the NFT world, as well as file trademark infringement lawsuits like there ain't no tomorrow.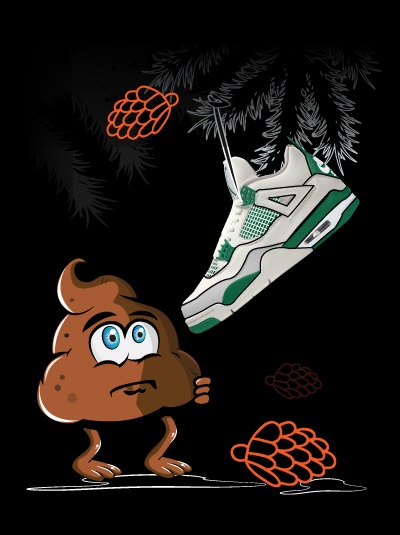 Okay, so maybe that last part ain't so nice, but the Swoosh sure as heck looks to be enjoying that shit! Anyway, let's not lose track and see what the new kicks are all about, shall we? But know that you always got alternatives if Jordan 4s ain't your jam! 
Nike SB Air Jordan 4 Pine Green Be Looking Clean As Heck
Okay so, the upcoming Nike SB Jordan 4 Pine Green features Sail, Grey, White, and- of course- Pine Green colorways. The kicks will come with white leather uppers, while grey suede will overlay the front part of the mudguards. Pine Green covers the eyelets and midsoles. You'll also find Nike SB instead of the usual Nike or Jumpman logos on the heels! Gum rubber outsoles and white midsoles finish up the look!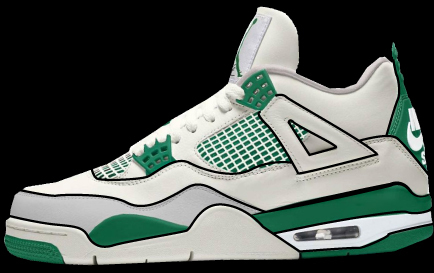 Oh and, did you know that sneakerheads been anticipating this release for 3 years now? Yes, fam. Rumors been circulating since January 2020. But sadly for them fans, 2020 came and went, and 2021  passed with no news of the so-called Air Joran 4 Pine Green whatsoever. However, rumors started circulating again regarding this drop. And judging from the resale value, resellers are lil bit too excited for 'em kicks! Capitalizing on hype is Nike's top flex. 
Release Deets
The new Nike SB Jordan 4 Pine Green will drop on Nike SNKRS on March 20, 2023. However, it'll be available via skateshops on March 17, 2023. While a global release is set to happen on March 21, 2023. These joints will also retail for $225. A lil much for a pair of kicks? Well, trust us when we say they're worth every penny spent. Because besides them being a cool flex, these babies are now reselling for an average of $536! So, imagine that profit you can be making if you cop 'em kicks in bulk! 
How To Score The New Nike SB Jordan 4 Pine Green?
As we mentioned above, the new Air Jordan 4 Pine Green is worth both the flip and the flex. So, if you're aiming to catch this drop, there are several things you gotta do first. These might be the kicks that finally get you into the shoe reselling business after all! But what exactly are those steps we just talked about?
After taking a deep breath and practicing patience, you gotta start looking for a great bot that'll get your sneaker-copping journey going. But if you're aiming to cop Jordans like the upcoming ones, you gotta get yourself a kick-ass Nike bot, like TSB. It helps increase your chances at catching Ws by beating the competition to checkout! And to do that, you'll only have to pay $300/YEAR! The Shit Bot helps you cop from 50+ regions worldwide, as well as helps you cop in bulk. Learn more about it here! And always remember to get yourself good proxies and Nike accounts. Good luck shitfam!