Nike Harrington Charity Raffle: Join To Win 2 Jordans Worth $4k+!
Nike's one heck of a spontaneous brand. And this spontaneity can be clearly seen in its lawsuit ritual. Nike be filing these left and right. But when you come to think of it, it's within every company's right to protect its products and technologies in the best way possible. And although overdone, filing lawsuits could be Nike's coping mechanism against trademark infringement stress and all that shit. Anyway, y'all must know that although the Swoosh might look evil to some, it actually got quite the charitable bone somewhere in its structure. Now, to earn another place in the sneaker history book, Nike and the Harrington Family Foundation announced a charity raffle this month. This Nike Harrington charity raffle will include two exclusive Jordan silhouettes. So let's see what this raffle is all about, shall we?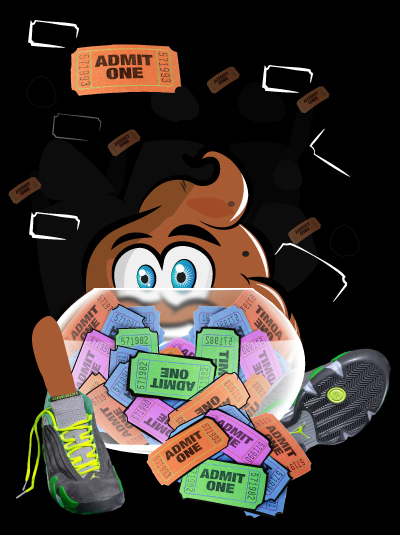 The Harrington Family Foundation: What Is It About?
The Harrington Family Foundation is a non-profit organization that supports students across Oregon by offering "leadership need-based scholarships, mentorship support, and an active community network." It was established in 2002 by former NFL quarterback, Joey Harrington. Learn more about this foundation here. 
What Is The Nike Harrington Charity Raffle All About?
Sneakers for Scholarships. That's the name and purpose of the program fam! But which sneakers exactly will the Nike Harrington Charity be raffling off? Well that would be two Jordan Retro PE pairs, designed by the legendary Tinker Hatfield. And of course, his worst design ain't one of these pairs…
Anyway, this charity initiative will include an Air Jordan 14 Oregon Ducks PE and a White and Green Air Jordan 1 Retro High OG. These kicks will also come in their original packages. And the AJ1 will take on an exclusive Oregon-inspired HFF colorway. Fun fact, only 5 pairs of such a design exist! But regarding the AJ14 Oregon Ducks, Nike previously produced 275 pairs of them. And the first to be gifted these cool joints is the Oregon Ducks Football team! 
Now, you might be wondering how can you join this raffle and for how much? Well, y'all gotta know there are only 5,000 raffle tickets, and each will sell at $25. You can catch 'em on Harrington Family Foundation's official website. It's worth noting that, the ticket purchasing already started 3 days ago. But don't fret about it, as you still got till March 19, 2023, to try your luck. The winning raffle ticket will be drawn on March 20, 2023, at 11:15 AM PDT on live television via KGW-TV Hello Rose City. These 2 pairs got a value of $4,500. And the money raised by this raffle will directly go to the Oregon Community Leadership Scholarship program!
If Not The Raffle, How Can You Consistently Win In The Sneaker Game?
Y'all know that only one person will be the winner in the Nike Harrington charity raffle. But this doesn't mean you can't buy hyped kicks yourself and make money outta reselling them! Can you do this? Well, of course! All you gotta do is know your kicks well, then get yourself a great sneaker bot to catch 'em sneakers for retail.
However, if you aim to only do business with Jordan and Nike kicks- a wise choice, considering that shit's been going down with Adidas– you'll need a powerful Nike SNKRS bot, like TSB. It doesn't only help you with your sneaker-copping journey, but it also allows you to buy sneakers in bulk! Not only this, but The Shit Bot supports 50+ regions worldwide. Which means that, you can cop kicks wherever you were in the world. And the best thing about this kicks-ass bot is that it's very affordable. All you have to pay is $300/YEAR!