How To Sell On StockX? 6 Easy Steps To Get The Job Done!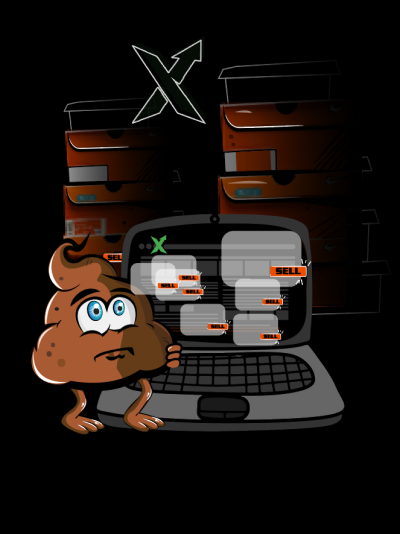 Y'aIl must know how today's world works. Office jobs ain't doing it for many. And that's why people are looking for new ways to make money online on a daily basis. Not surprisingly, most searches include something related to reselling. From selling clothes, bags, and other collectibles, to selling sneakers, some platforms are doing it all. But with the rise of the sneaker culture, sneakers are top contenders in the reselling field. This popularity made reselling websites get to the point where they became regional shit! For example, now you got China-specific resale websites, specific websites if you live in Europe and even ones that work internationally. Mind you, StockX is one resale website that works just perfectly with all. So, you don't have to worry about the region you live in. All you gotta worry about is knowing how to sell on StockX!
And that's exactly the reason why we're here today fam! To be your guide to a smooth reselling experience, of course. However, if you ever find yourself on the other side of the transaction, and you regret buying a product off StockX, don't let that anxiety kick in, because we gotcha both ways fam! All you gotta do is check this guide on how to cancel a StockX order! 
What Is StockX? 
Before we get more serious with all the how to sell on StockX talk, y'all do know what StockX is, don't you? Well, in a nutshell, StockX is an online resale market at which you can sell collectibles, such as bags, clothes, and streetwear. However, selling authentic sneakers is what this platform is mostly known for. Okay, so we don't know how much that auThEntiCiTY is authentic because of all the doubts Nike put in our minds, but we'll go with the flow. Anyway, don't fret about this now, since this doesn't affect you as a seller. StockX simply acts as a middleman between you and the customer in this case. 
How To Sell On StockX? The Simple Method
How to sell on StockX? You might think it's rocket science. But in reality, there's nothing to it more than following simple steps. However, if you're here to specifically sell sneakers, you you gotta inspect that sneaker copping guide real well before anything. And to break it down to you in a simple way, you'll need a great sneaker bot. Because what's the point of selling sneakers if you ain't gonna make profit outta them, you know? 
Now if you're only aiming to catch Jordans and Nike, a Nike bot is exactly what you'll need. And never forget, a bot is only good when you pair it the best proxies and Nike accounts. Now, let's dive right through today's guide together!
Let's take a general look at the steps of how to sell on StockX before we get into more deets about them:
Create an account 

List your product

Understand the bidding process 

Know your seller fees 

Ship item for authentication

Receive payment 
1- Create An Account 
The first step requires you to go to StockX's official website, then create an account. If you already have an account, just log in with your info. If not, you have 5 different ways to register and sign up.
On the upper-right corner of your browser, you'll find a Sign Up icon next to the Login one. Click on that and you'll be met with five registration options: 
Sign up for a new account (the traditional way)

Sign up with Google account

Sign up with Facebook account

Sign up with Apple ID

Sign up with Twitter account
Note: you'll need to verify your email address to get going, as well as add a preferred payment method, a location, and some other basic info. 
2- List Your Product
Here comes the real work. In the second step, you'll need to choose what you want to sell. You gotta pick the brand, model… and the product you want to sell, of course. And to add that item- or list it- there are several simple steps you need to follow: 
Locate the search bar at the top of your screen

Enter all info needed regarding your product into that bar

Choose your product (or sneaker) from the menu 

Pick the right size (if it's a pair of sneakers, you're selling)

Choose your selling method (bid or buy now)
3- Understand The Bidding Process 
You'd probably be thinking: "Oh, here comes the complicated part!" But worry not, fam! Shit's easy. You can place a seller's asking price, and if the buyer's bid matches it, you'd be getting yourself an automatic sale. 
Another case occurs when buyers place a bid on a certain item. You can either accept their bid or wait for another buyer's bid to match yours automatically. So, for example, if you list a pair of Dunks at $200 and a buyer bids $200 on those same kicks, you'll have an automatic transaction. 
4- Know Your Seller Fees 
Y'all need to know that selling a pair of kicks for $200 doesn't necessarily mean you'll get your $200 in full. The platform ain't a charitable one, after all. So, you'll be charged a 3% payment processing fee and a transaction fee. This transaction fee starts at 10% for newcomers. However, as you go up in levels, this percentage decreases. This means the more you sell, the less you pay transaction fees. Fair enough!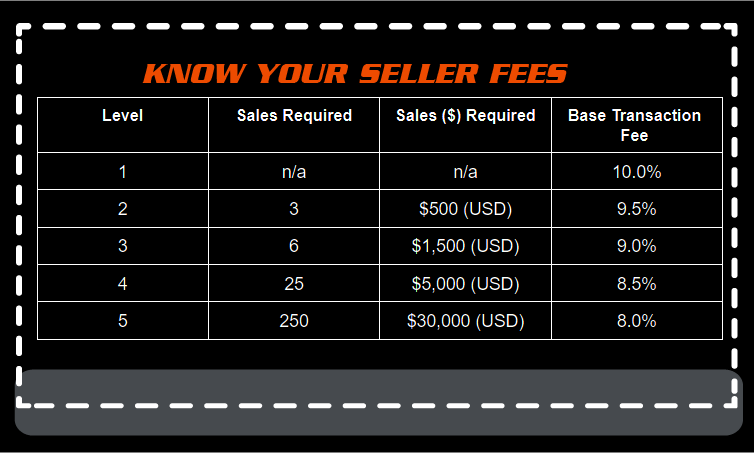 5- Ship Item For Authentication
Here's the part where you see the fair game of the how to sell on StockX dilemma. Fees ain't all on the seller, because part of the bargain is that the buyer pays the shipping costs. So, after you accept a bidding offer and all that, StockX sends you a UPS shipping label. So pack your product well, make sure the invoice is there, and your work's done! The marketplace makes sure to deliver your item right to the buyer. 
6- Receive Payment 
The final and best part, 'cause who doesn't like to receive some cash! Okay, but when exactly do you receive your payment? Well, after StockX inspects your item, makes sure it meets all its guidelines and confirms that it'll be sent to the buyer, you receive your payment. And that is done through PayPal, debit, electronic ACH transfer to a bank account, or Venmo. However, if your items don't meet these conditions, the marketplace will charge you a 15% fee.