Putting Your Heart & Soul Into A Design Synonym? Jordan 5 UNC!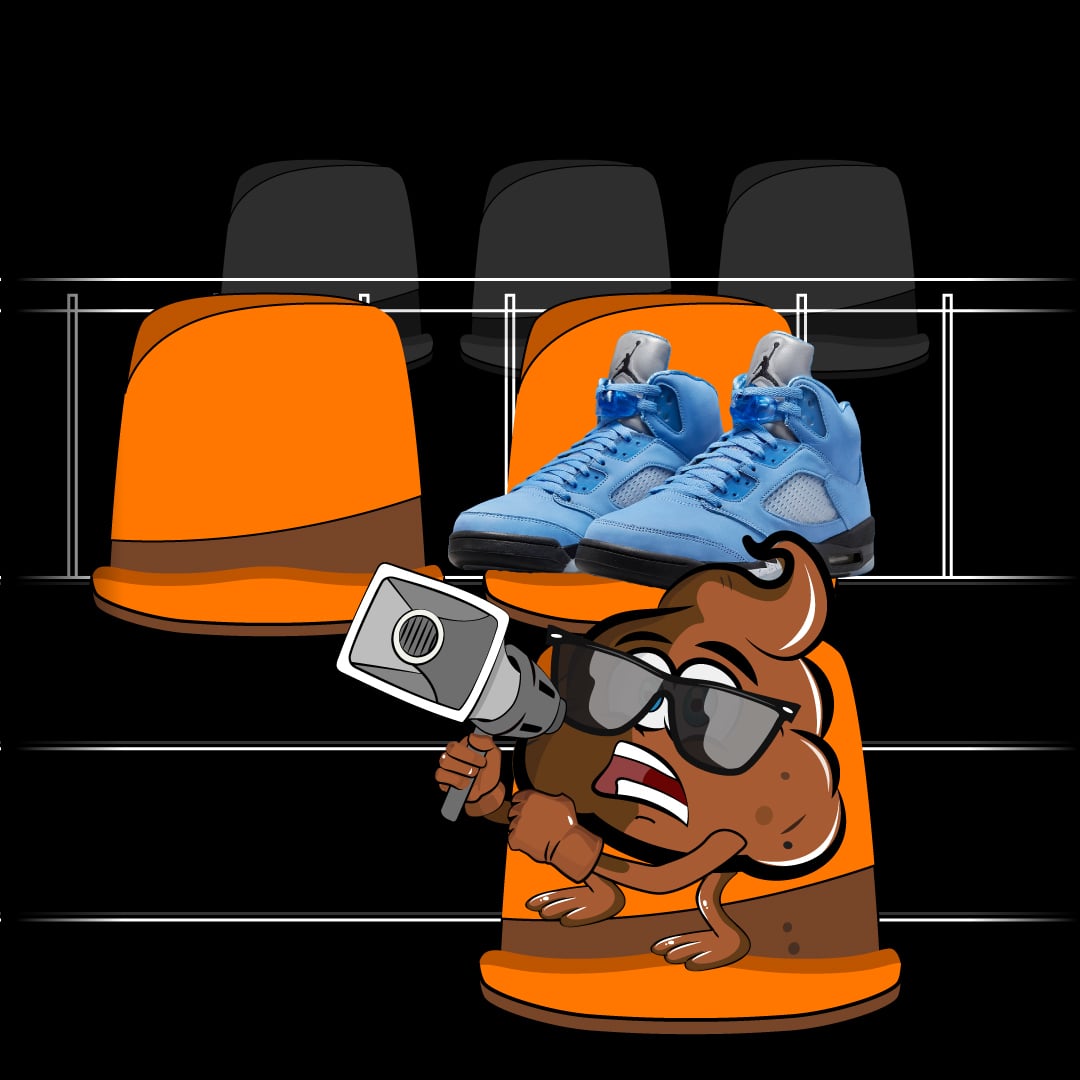 You missed the Jordan 5 Mars release? Or you took them Ls real bad on drop day? Well, no need to have a face like a wet weekend. You must know how Jordan Brand does it by now. One opportunity lost, hundreds more to come! And today's offering from the brand is the Air Jordan 5 UNC, which will more than make up for lost opportunities. Let's check out all them deets together! 
But before we get lost in the mesmerizing blues of the new kicks, make sure you decide on your Valentine's gift from now. There's only little time left, considering you have to ready up your tools for a happy sneaker-copping experience. If you have no idea what we're saying here, just read on and all will be clear in a memento fam! 
Air Jordan 5 UNC: A lil Silver With A Splash Of Blue To Make Your Day A Better One
University Blue pays homage to MJ's alma mater: the University of North Carolina. As a matter of fact, this ain't the first time we see this colorway on Jordans, but it is the first time that Jordan 5 takes on this mix of color schemes. So, the new Air Jordan 5 UNC features University Blue, Black, and Silver throughout. 
Okay, so we can't deny the dominance blue got over them kicks. But what adds that lil twist is the different kinda materials constructing the shoes. Uppers feature blue suede all over, while Mesh and TPU take over the rest of the design. Where does that lil silver we mentioned exactly fit? Well, it mainly takes over the top of the tongues as a Black Jumpman logo breaks that monochromatic construction. Last but not least, behind the tongues, you can find "Heart" and "Soul" wordings. 
Release Deets
Air Jordan 5 UNC will drop on March 4, 2023. It will also retail for $225. A little much for a pair of kicks? Well, not if you could pocket nearly twice as much when you get to resell them! It can all be worth it in the end, since this sneaker is reselling for an average of $373! Now that's a copping battle worth picking!
How To Score Jordan 5 UNC For Retail? 
Aside from patience, you'll need several things to catch the new Air Jordan 5 UNC. Well, more like, raise them winning odds because you must know that nothing's definite nor guaranteed when it comes to copping rare as-shit kicks for retail. And when that rarity happens to be a Nike drop… Well, all we can offer you are good luck wishes AND a Nike bot! 
Let's say that again. A Nike bot is actually your good luck in this case. So, choose that wisely. And if you need a list of great Nike bots, click here! But it's worth noting that a bot can do so little without the right proxies and Nike accounts hooked with them. A final piece of advice: make sure you get yourself a powerful server, 'cause you sure ain't achieving a thing with a minute-on-minute-off internet connection. Till next time fam!