Jordan 4 Craft: Flexing Talents Now, Ain't We, Jordan Brand?
Have y'all made any New Year's resolutions yet? Well, if you're here, this means you're either a sneakerhead or someone interested enough in kicks to search them up. Either way, if them resolutions include "learning how to cop more hyped kicks" or "reselling sneakers as a side hustle" then you're definitely at the right place! Thing is, you gotta accomplish the former to reach the latter. But we'll get to that later. After we introduce Jordan Brand's upcoming masterpiece: Jordan 4 Craft, which is part of the 2023 lineup. 
But what exactly makes the new Jordan 4s stand out from the new year's collection? Read on to find out what we're on about along with all the release deets needed in case you decided to set these AJ4s to your copping calendar! And speaking of cool kicks, St. John's Dunks are making a comeback in 2023! You can check them out here. And if you're interested in consistent sneaker news, releases, and updates, you can check out our blog. 
Jordan 4 Craft Lookin' Like Top-Notch Sneaker Art!
Jordan Brand has gone all over the globe with its partnerships. And you can't find a collab that holds little worth or minimal creativity. The brand puts its all into every single silhouette and partnership it's got. But where did this creativity take the trade name now? Well, mastering craftsmanship, of course! Yeah, you heard (read) that right. There is a series of Jordan 4s looking as if they were handmade heading your way fam! However, this ain't the first time we see "craft" and "Jordan" in a silhouette's name as Jordan 1 Craft dropped back in 2021. So, let's see what the upcoming release looks like.  
Various colors and mixed materials make up the Jordan 4 Craft. The kicks feature muted hues, with "Photon Dust" being its primary shade. Which dresses the leather and suede along the uppers. Sail midsoles, with Pale Vanilla accents on the top, sit atop Flat Pewter outsoles. There are also aged-like lace tabs and netting that add to that "craft" appeal, making the kicks look as if they were really handmade. Off-white Jumpman logos on the tongues and above the heels complete the look!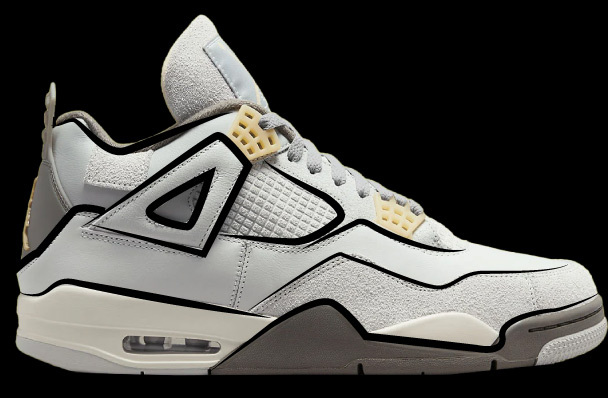 Release Deets 
Jordan 4 Craft will drop on February 11, 2023, and it'll retail for $210 as usual. So, if you're still into trying the resale hustle, you gotta add this to your list. And if you got enough cash to buy multiples, you'll be hitting the jackpot, because you can flip these babies for $426 on average! So besides them looking like they were handcrafted just for you, these AJ4s' value makes them worth a cop even more! 
How To Catch Air Jordan 4 Craft? 
Patience. What you peeps need to get ahold of the Jordan 4 Craft is patience… and an awesome Nike SNKRS bot to get your shit straight! However, this ain't all. A good sneaker bot only does half the work, as you gotta pair it with powerful proxies. You also have to find the best account providers for your accounts, which will make your life much easier! 
On a final note, if you're one foot into becoming a certified sneakerhead, thinking you're one won't do it for ya. You gotta look it as well! And to achieve that, you have to learn the right way to lace 'em sneakers and keep them as squeaky clean as they could get! Good luck shitfam!