Explore Hardaway's Legacy With Penny Foamposite One!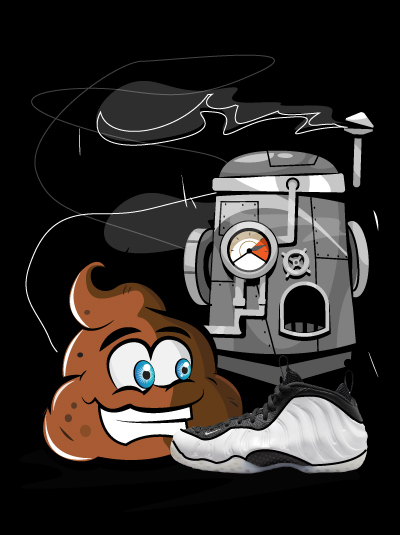 The rise of the sneaker culture made people appreciate unconventional sneaker designs more now than ever. Creativity is the building block of the sneaker industry. So, maybe not in MSCHF's level of creativity kinda thing, but you get the memo. Anyway, y'all must know how much sneakerheads love retros. And a retro is exactly what Niike's dropping soon! And the best part is that it's one of Nike's best collabs out there! Y'all will be getting a Nike Air Penny Foamposite One. 
If you wanna stay up-to-date with all sneaker news, the hottest drops, and the latest sneaker trends, all you gotta do is push that notification button on our blog. And in case the upcoming Nike Air Foamposite One Penny PE ain't your jam, you can check the new Jordan 3 Wizards and Lucky Green. 
Wanna Know Some Foamposite Facts? 
Okay, so the first thing you need to know is that the Nike Air Foamposite One wasn't formerly designed for Penny Hardaway. The kicks were intended for Scottie Pippen! Actually, no design ever did it for Hardaway till he saw the Foamposite in Nike's designer bag, Eric Avar. And voilà! Another thing you might not know about this design is that it was inspired by a beetle! Yes fam, that is the truth. Foamposites also got one special sneaker technology that requires a specific technique and temperature management to get that perfect seamless structure. Which explains why they're expensive in the first place… 
Nike Air Penny Foamposite One: The Retro Sneakerheads Been Waiting For
Y'all will be getting a retro of kicks that originally dropped in 1997. So, the new Penny Foamposite One will feature White, Racer Blue, Cobalt Bliss, Metallic Silver, and Black colorways. Which pay homage to the Orlando Magic "Home" uniforms. Uppers will come covered Black, surrounded by White Foamposite shells. Black will also cover the shoelaces and tongues. While Blue falls on the brandings on the tongue tags. Finally, semi-translucent outsoles finish up the look.
However, these ain't the only Foamposites dropping soon. Nike got an extra surprise for y'all! You'll also be getting a Black and White Foamposite One dropping in a couple of days. Which will be paying tribute to a special quote from the Roman philosopher Seneca. These kicks will come covered in Black with scratched-like White patterns throughout. 
Release Deets 
The new Nike Air Penny Foamposite One probably drop on April 7, 2023. "Probably" because you never know what happens with them supply chain issues. Release dates can change at any given moment due to them. These kicks will also retail for $240. Although a lil expensive but flexing these are worth every penny spent. Regarding resale, these joints are currently reselling for an average of $252 on the aftermarket. 
As for the Black and White Foamposite One kicks, they'll hit the shelves on March 31, 2023. They'll also retail for $250. These babies are worth both the flip and the flex, as they're now reselling for an average of $314. So, if you buy multiples, you can make a great profit by reselling them!
Wanna Catch The Penny Foamposite One… Or The Other Foamposite One? 
Just like every Nike SNKRS drop, chances of y'all taking Ls are pretty high. So, the only way around these babies is to get yourself a Nike bot, like TSB. Okay here's the thing. The Shit Bot can push your luck in more than 40 regions worldwide. And to do your utter best to avoid a flop, you gotta equip yourself with great proxies and Nike accounts. And don't forget that a sneaker server can either make your setup or break it. So, choose that one right. And that fam is how you make sure you're ready to take your sneaker coping game to the next level! Good luck shitfam!