Air Jordan 3 Lucky Green: The Perfect Addition To Your Collection!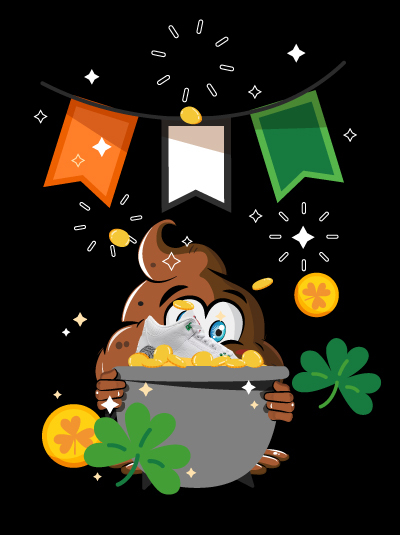 Looks like Lucky Green is taking over most of 2023's Air Jordan drops. We first got an Air Jordan 2, followed by the soon-to-drop Jordan 1, and now we're being blessed by an Air Jordan 3 Lucky Green! Let's guess, a Jordan 4 Lucky Green release is next? Well, no sneakerhead would be disappointed if we were being honest. And let's just say, this year, both Nike and Jordan Brand been outdoing themselves as they dropped one dope sneaker after the other. Take the upcoming Cement Grey AJ11 as an example! Now, let's check what the new 3s have to offer, shall we?

But before we do that, y'all gotta know that to keep up with sneaker news and new releases, all you gotta do is push that notification button on our blog! 
Air Jordan 3 Lucky Green: Jordan Brand's Been Upping The Game 
Before anything, y'all need to know that part of being a sneakerhead is looking it. So, make sure you know how to lace 'em kicks the right way. And since Jordan Brand sits high on the footwear hierarchy, you gotta get your Jordan facts right, as well!
Now, what exactly does the new Lucky Green Jordan 3 look like? Well for starters, it will feature Cement Grey, Sail, White, Varsity Red, and of course, Lucky Green colorways. So, the pair will basically feature a White leather base, overlaid with an elephant print on the mudguards and the heels. While Lucky Green overlays part of the midsole, lacing system, and hangtag. Finally, a Sail midsole sits atop Grety outsoles, completing this cool as heck look!
Release Deets
The new Air Jordan 3 Lucky Green will probably drop on May 18, 2023. We're saying probably because you never know with them supply chain issues. Pushing back release dates is their best flex. But what you can be sure of is that these kicks will retail for $200, as usual. Unless inflation hits in full force, that is! Okay, turns out we can't be sure of anything in this industry, as has been proven more times than we'd like to count! Anyway, what you also need to know is that these kicks are reselling for an average of $270 on StockX. And for a minimum of $300 and a maximum of $699 on GOAT. This means you'll be making great money if you buy 'em sneakers in bulk!
Wanna Catch The New Air Jordan 3 Lucky Green?
To catch the new Air Jordan 3 Lucky Green for retail, you gotta equip yourself with a great Nike bot. It helps you beat the competition to check out as well as cop in bulk. However, a bot alone can't do much. You also have to get yourself some proxies and Nike accounts. And never forget that a good sneaker server can make or break your whole setup! Good luck fam!