Jordan 2 Lucky Green: Shit Is Souvenir-Worthy!
This year is looking fabulous y'all! Not to jinx shit or anything, but come on! Have you taken a look at what's dropping? Or more specifically the sneakerhead dreams Nike's answering? From Jordan 1s and Jordan 5s to Dunks, shit needs a whole list! And as Nike's unveiling dope kicks around the clock, you might see that list exploding by the end of this year. Let's hope no other kinda lists explode though. Ones that hold mostly depressing news. Again, let's not manifest such unspeakable things and only talk the cool kicks talk. Jordan Brand is gonna dress its once-middle-child a color of luck peeps. Jordan 2 Lucky Green will drop soon, so let's check it out as a reminder of why we love this brand so much! And speaking of Jordan Brand, here's a list of its most expensive 2022 sneakers.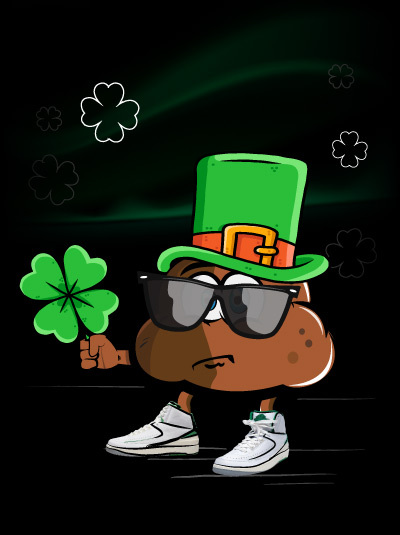 Jordan 2 Lucky Green: Vintage Pair With Lil Modern Touches
What's a better way to kick off the year than with a brand-new colorway- a Celtic-inpired one to be exact? Question is, will y'all be lucky enough to cop'em kicks? Well, luck ain't exactly what you need here, but we'll get to this later! For now, let's see what this pair looks like. 
This Jordan 2 Green will feature a white leather base. The signature reptile-like texture covers part of the side panels. We ain't leaving things that simple, are we? Here comes the cool part. Sail lands on the midsoles, eyelets, laces, and part of the heels for a vintage look. Okay, nice and all. But where does "lucky green" exactly fit in all that description? Well, artistic green strokes lines up the Wings logos on the tongues, inner liners, and parts of the heels. 
Release Deets 
Air Jordan 2 Lucky Green will drop on February 3, 2023. This lit pair will retail for $175. Let's tell you that flexing these hot kicks ain't the only good part!  A pair of Jordan 2 Green is selling for a minimum of $803 on the aftermarket. And the maximum? Oh.. $1,204 a pair! So you really gotta up your game if you wanna cop multiples. Ya know, one for the flex and the others head to the market. Who knows? Maybe these are the kicks that'll eventually get you into the reselling business after all!
Wanna Catch Jordan 2 Lucky Green? 
Dope releases are piling up. Know what that means? Now is the best time to invest in a long-term sneaker bot. What does that mean? Well, you paying monthly for a bot you might or might not use that same month is just money thrown down the drain. Especially if you got no exact dates for the kicks you want. And even if you're sure when each pair will drop, supply chain issues might kick in and cause a shitty delay. 
So, to cop Jordan 2 Lucky Green, or any other Nike sneaker, you gotta have a powerful Nike bot, like TSB. Which costs you only $300 per year! This dope sneaker bot can help you cop from over 50 regions, worldwide! So, whether you're in Paris or in Australia, The Shit Bot is yours! But you gotta know running a bot is you doing only half of the work. You gotta gear up with proxies and Nike accounts. All while connected to a missile-like server. Till next drop shit fam!