What Are Sneaker NFTs? Beginners' Guide Into The Virtual World!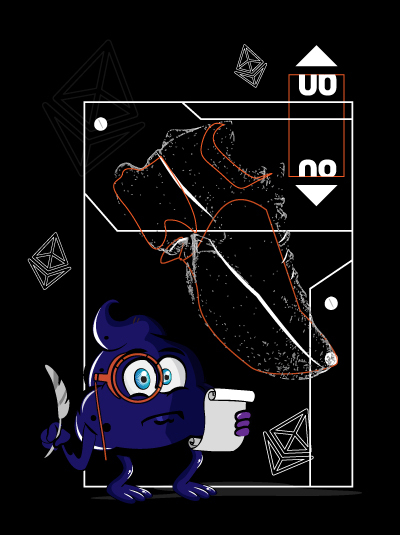 As we said in the previous 2023 recap, the sneaker industry is growing like crazy. But we can't deny the sneaker resale market's contribution to that growth. The market even became as if it's a subcategory of the industry. But that didn't stop the sneaker culture from branching out even more to reach the virtual world! Now you're able to own literal one-of-a-kind shoes that cost a big chunk of money! Well, virtual money to be exact. The world has come to the point where you can literally virtually live another life. From houses, art, clothes, and Sneakers, it's all on the market. In short, brands are now capitalizing on what is called NFT fashion! And Nike's at the top of that chain. Capitalizing shit is the brand's flex after all… after the skill of filing lawsuits, that is! Now, let's see what are sneaker NFTs together! 
But before we dive into all of 'em deets, if y'all ain't into intangible sneakers, you'll always have real tangible ones at your disposal. And although Nike been occupied with joining the Web3, the brand is never too busy to drop actual dope kicks. Here's a list of the best upcoming kicks to resell on the aftermarket!
What Are Sneaker NFTs? A Dummy Guide 
Here comes the real question! What exactly are sneaker NFTs? Well, y'all gotta understand what NFTs are first. You must've seen how pictures of bored apes went viral on social media months ago. And that wasn't for the sole purpose of appreciating digital art or whatever. It was more about the astonishment people had when they knew the millions spent on something you can't even get your hands on! So, all in all, NFTs are non-fungible unique tokens. 
NFTs are mostly part of the Ethereum blockchain. Not solely, however. Other blockchains have also carried out their own NFT versions. However, Ethereum got the upper hand as it's the cryptocurrency that keeps a check on NFT holders and traders. Every NFT is unique and people be treating them like your typical asset. They mostly buy them in hopes that their value goes up in the future.
NFT talks are endless peeps, so if you wanna know more about them, here's a very thorough guide!
Now that we got an idea of what NFTs are, let's see what sneaker NFTs are and how they work. So, you gotta accept the idea that there's now something called CryptoKicks. Where exactly do these things get auctioned? Well, online NFT marketplaces, like Opensea. And buyers spend an average of $6,750 worth of cryptocurrency on a pair of shoes! In fact, a pair of virtual Nike kicks sold for $130,000!
Other Sneaker NFTs
So, Nike's CryptoKicks ain't the only sneaker NFT project taking over the sneaker culture! But Nike sure does look like it's accepting the idea more than others are! The Swoosh acquired RTFKT to design its one-of-a-kind digital kicks! Nike also teamed up with Scottie Pippen on an NFT sneaker collection launch. It's also working on inviting people to create sneakers in its new Web3 studio! However, if you thought the brand would now be too busy with keeping up with both the real and virtual worlds, it would forget its lawsuit ritual for even a minute, then you couldn't have been more wrong! In fact, the Swoosh filed a lawsuit against StockX's NFT Vault! Which is another great sneaker NFT project. And let's not forget about PUMA's exclusive NFT launch that took place at the end of 2022! 
What Does All This Mean?
This means whether you accept it or not, many believe the metaverse is the future! We really did wanna tell you about the other sneaker giant's recent adventures with NFTs. But the only adventure the Three Stripes been having is watching its share prices take nosedive! However, this doesn't deny the fact that Adidas been successful with its journey in the metaverse. At some point in 2021, the brand sold more than $22 million worth of NFTs! 
However, if you ain't ready to take the risks that come with buying NFTs and cryptocurrencies, the real world is still here for ya! With all the valuable profitable sneakers you can score. But, if you want to make money from reselling actual sneakers, you also gotta do your part of the job. You'll need to spend money to eventually start making some good money. How? Well, the not-so-secret of sneaker copping is a great sneaker bot. And if you're aiming to score only Nike and Jordans, then a Nike bot is what you need. However, this ain't all. If you wanna make a worthy investment, you gotta perfect it till the end, ya know! So, other than your bot, you gotta have great proxies and Nike accounts. And on your way to cop the kicks you want, take a look at the way jigging addresses work. Good luck fam!