Is Supreme Dead, Or Is It Not Dead, That Is The Question!
Is Supreme dead? A question that took over the media back in 2021, but is now making a comeback in 2023. So, will this year determine one of the biggest streetwear brands' fate? Wait, what does "dead" even mean here? And is it this easy for a brand like Supreme to just become not-hyped anymore? Well, let's see what this matter is all about, shall we? 
Is Supreme Dead, For Real?
Is Supreme dead? Supreme is dead… That's what the talk of social media and blogs been about lately. Now, it's no secret, Supreme ain't the leading force it used to be. Reselling-wise, that is. This way, we can make one thing clear here. When we insinuate the death of a giant brand like Supreme, we are neither implying some bankruptcy crap nor are we saying that it won't always stay the classic brand it always was. What we actually mean by death here, is the end and demise of hype, which relied on fast checkouts due to limited supply and timed drops. And when limited pieces sell out in a flash online, the resale value just skyrockets. This cycle led some Supreme pieces to sell for hundred and even thousands of dollars. 
All in all, the hype we just talked about is the hype created by the reselling market. Making good cash is one of the main reasons people join this market. So, imagine when a leading brand like Supreme restricts resellers with its botting prevention. It would only be natural for it to lose much of the influence it once had. And that's exactly what happened. What used to resell for thousands now resells for hundreds. 
Stats And Resale Price Comparisons
Let's make some simple comparisons. TNF x Supreme Jackets, for example, used to resell for an average of $2.5k+ on the aftermarket. However, if you look for the resale prices of TNF x Supreme jackets from their SS23 collection, you'll notice that the highest resale price is below $1k and $900. While the SS23 TNF x Supreme tees are barely making resellers $100 in profit.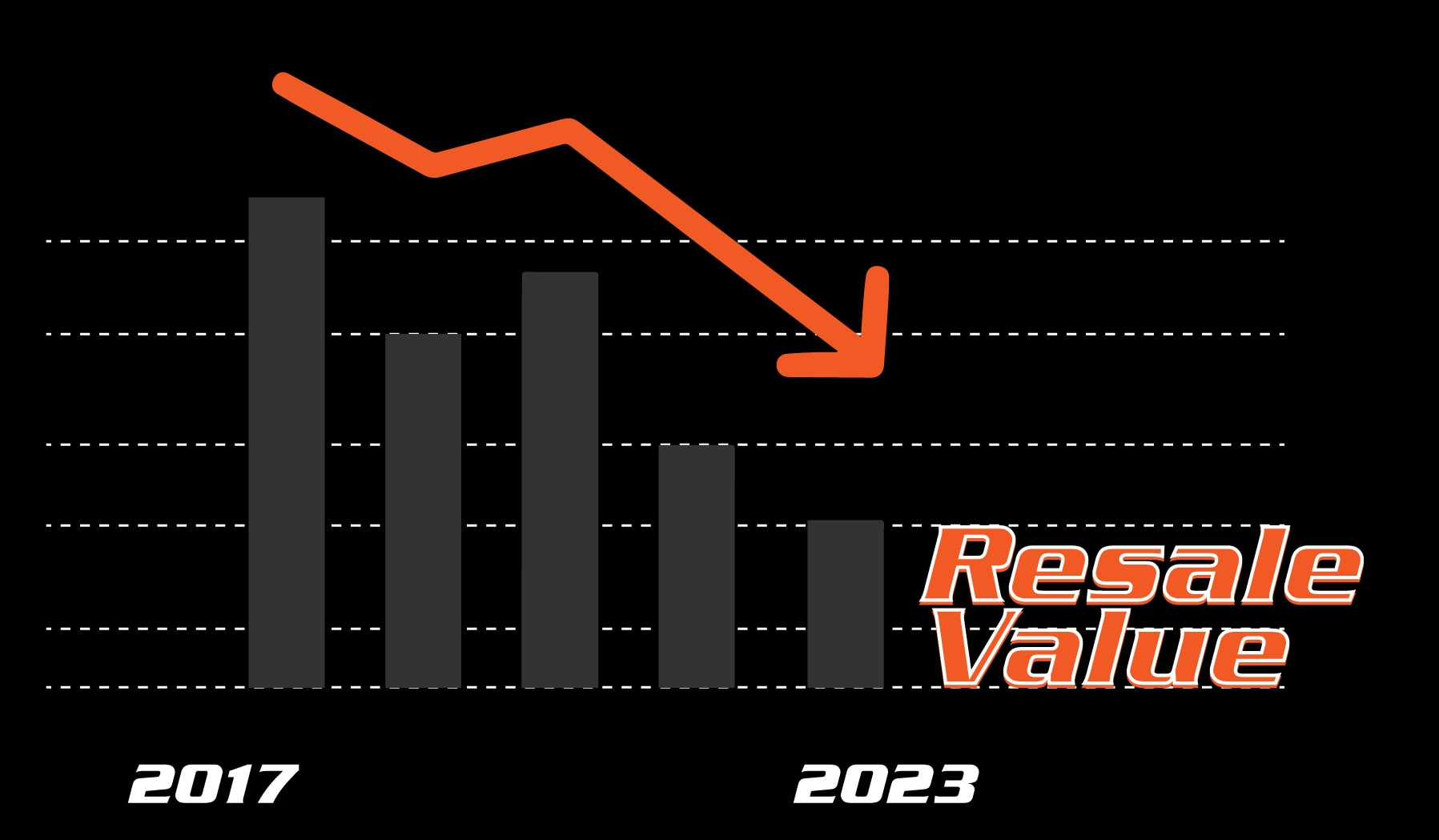 Matter of fact, some stats show that sell-out times in 2022 varied from 12.6 seconds to 161 seconds. And when compared to 2017's sell-out periods, these numbers simply pale compared to the 3.2 seconds the stock cleared out in. 
The Supreme Shopify Switch: Will It Turn The Tides And Rise Supreme From The Dead? 
Okay, so the first shock we took from the industry this year is the Supreme Shopify switch. @dropsgg was the first to announce this news. And let's just tell you, sneakerheads went crazy over this! However, manual buyers didn't quite share the sentiment. They never do. Now, according to Supreme, the main purpose behind this move is to offer users a better bot prevention system. But will it, really? Y'all know that Shopify got a helluva lot of online stores and 35+ main ones. And it's common fact that those 35+ stores are singled out by sneakerheads! 
So, will switching over from supremenewyork.com (which did quite well with the so-called bot prevention thing, mind you) to supreme.com make Supreme achieve its goal? Or is this some kinda strategy to come bring the hype back? And as a result, bring Supreme outta the dead and back to life, yet again? Because if we're being real here, we all know that this Supreme Shopify switch might make manual shoppers' biggest nightmare come true. Which is a botting takeover! 
A Final Outlook
All in all, this might be the year we get a legit answer. Because as we said before, the Supreme Shopify switch might be all that resellers been waiting for. At the end of the day, copping off Shopify, even in bulk, is nothing a good ol' sneaker bot and some proxies can't do. One more thing y'all gotta know, a Nike SB Dunk x Supreme collab is in the making!
However, we don't have much info regarding release dates yet. All we know is that this release is part of the SS23 collection. So, who knows? Hype might start there and then. But we can't be sure about anything at this point. We gotta wait and see how events roll out!
Yet, y'all don't have to sit still, look pretty in the meantime. Nike and Jordan Brand been dropping the hottest of kicks lately that got great resale values on the aftermarket. Therefore, why not start with the shoe reselling game now, so you won't miss out on Nike's hype? All you gotta do is get yourself a great Nike bot, boost it with some good proxies and Nike accounts, and you'll be good to cop the heck outta them kicks off Nike SNKRS! Till next time fam!