Nike DTC Strategy: How Is It Affecting the Retail Game?
Nike is a pioneer in so many things since the day they started. And that's obvious since it's still at the top of the sneaker food chain. One area that Nike also kicks a$$ in is marketing and sales strategies. Since they're always following up with what the market wants, they know just when to play their cards. And Nike DTC is one of their latest sales strategies. But what does the Direct-to-Consumer approach mean for sneaker retailers and the swoosh itself? It's a lot of shit to take in, but if you care about your kicks, you'll wanna stay in the loop, don't you?
What's the Nike DTC Strategy?
So DTC stands for direct to consumer. This strategy will give the consumer a direct way to do their shopping. It heavily depends on the digital experience, allowing Nike to serve the customers without a middleman. Obviously, we know that they mean the Nike SNKRS app by that. And in the words of Nike's former CEO Mark Parker: "Through the Consumer Direct Offense, we're getting even more aggressive in the digital marketplace, targeting key markets and delivering product faster than ever."
But naturally, that's not the only thing they've been doing since they launched the strategy in 2017. But before we get into that, we should take a look at the core concept behind this strategy.
Consumer-focused Growth
So the idea behind this one is to cater to different types of people. That means Nike will tailor their marketing, products, etc… based on who the consumer is. According to the swoosh, 80% of their growth comes from certain key cities/countries. So they will capitalize on this sort of data to grow their presence and impact further. If you wanna read more about that, check this out.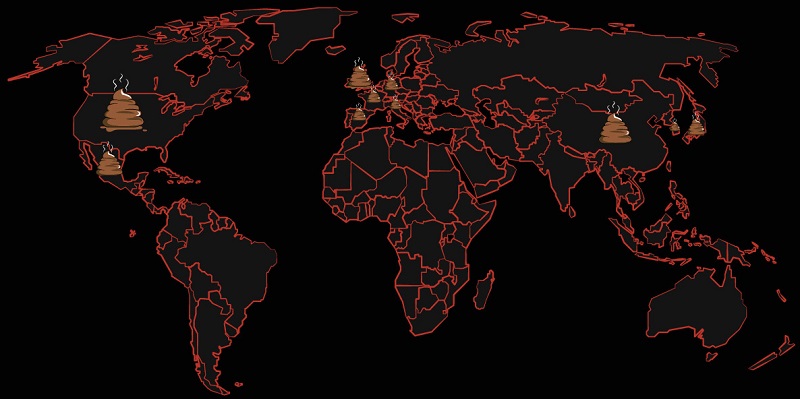 The Triple Double
Nice basketball reference, but it definitely doesn't mean the same thing here. What Nike means is that they're going for: double the innovation, double the speed, and double the consumer connection. By innovation, they mean the new technologies and deep improvements of popular products. Speed is all about how fast can you deliver, and creating new ways to bring the product faster to your doorstep. And finally, the consumer connection is about making it easier to get to the brand itself. That applies physically and digitally, from new stores to a more accessible digital platform.
How Does Nike DTC Affect Retailers?
Unfortunately, retailers like Footlocker are taking a hit because of this strategy. For example, Nike made up to 75% of Footlocker's sales. That number dropped to 65% in 2021's Q4. And now, by the end of 2022 Q4, we can expect the number to reach as low as 55%. These numbers, and the Nike DTC strategy, caused a 30% crash in Footlocker's shares value.
That's a huge number that can have a lot of consequences. And to solve that dilemma, Footlocker is opening bigger slots for other brands like Adidas, New Balance, and more. So whether Nike DTC is a fatal blow to retailers remains to be seen.
Two Can Play the Game
With Nike SNKRS getting all the attention, competition is getting hotter over Nike sneakers. And if you still haven't felt the need to get a SNKRS bot, you'll probably feel like shit later! If an all-in-one bot helped you through so far by copping Nike sneakers on Footsites and Shopify, it sure as hell won't do now. Desperate times call for smart measures peeps. 
And the smartest investment you can make now is to get a SNKRS bot. That's the only way you'll get a chance to snag a pair off SNKRS. Now that the stock and attention have shifted to Nike, your efforts should too. But while you're setting up for this big change in the game, make sure you stock up on the right proxies and Nike accounts. Finally, if y'all wanna stay in the know, the shittiest blog is here to watch your back!