Nike SNKRS Day 2021 Be Chillin' This August in the EU!
You sick of all the attention going to Yeezy Day? Well, this week Nike is taking all the SNKRS Day action to the EU! So if you live there, better get your Nike bot up and running for all the releases coming your way. But if you live outside of Europe, you can still be part of the run! I mean, that's what reshipping companies are for, right fam? Anyway, let's check out all the shit Nike has in store for us!
But What's Nike SNKRS Day?
So 4 years ago, Nike came up with that pretty new app with a new concept for releases, aka the Nike SNKRS app. They were trying to make copping easier for sneakerheads and harder for bots. We appreciate the effort fam, but it didn't really change much. They invented the raffle system, but people started developing Nike-specific bots to bypass it.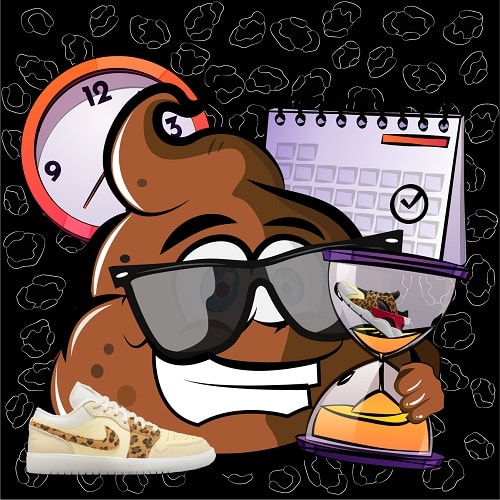 Anyway, the only positive thing we got out of this is the awesome SNKRS Day. On that day, Nike usually drops high heat kicks that already dropped in the past 12 months. So if you missed out on a sick drop, SNKRS Day is your second shot at glory. This year, the August 8 feast will be on a Sunday, so better not plan anything this weekend. Now let's see what 2021 holds for us because the news already made us shit bricks yo!
New Kicks, Who Dat?
Before we get to them hot restocks, we gotta check out what new "holiday" kicks we're getting. After all, SNKRS Day kinda is Christmas morning for sneakerheads and Nike fans. Anyway, the first pair of kicks is a mighty Jordan 1 Low that looks pretty dope. It comes in a pale yellow upper with hits of leopard print on the swoosh, eyestays, and outsole! Now the midsole and outsole are translucent white making way for us to see that leopard print. Oh, and rumor has it that Nike is giving some of these kicks for free to some of the dedicated Nike SNKRS users. We don't know how true that shit is, so let's wait and see.
And if that ain't enough, we got you a drop that could easily be your next pair of beaters! The new Nike Air Huarache colorway is pretty awesome if you ask us. It features the same leopard print as the AJ1 lows, but with a mix of red, yellow, black, and white. So if you're looking for an eye-catcher, this is the pair you need.
And on SNKRS Day We Got the Best Restocks Eva!
So Nike is keepin' it all hush-hush, but leaks are the fuel of hype, aren't they? Now if half of the rumors are true, it's gonna be a killer day. But what if they all restock? It's gonna be crazy fam. But what exactly are we looking at? First off, we got some class-A heat from different Jordan silhouettes. Let's take a look at all the potential heat we could get!
Air Jordan 1
Probably the only silhouette that every sneakerhead agrees on loving! The restocks that could happen are:
Jordan 3, 4, 5, and 6 Make SNKRS Day Special
These are the silhouettes that we under-appreciate sometimes. However, the last months brought the kicks to our attention in the best way possible: sick releases. And we're still salty about taking Ls on some of 'em. So here's the possible SNKRS day lineup!
Care for Some Dunks?
Is it really a Nike holiday if we don't get some Dunk restocks? The kicks are one of the most classic Nike silhouettes with a rich history. Moreover, Nike's dropping some of the best Dunks since 2020. And everyone is hopping on the Dunk train. So if you didn't yet, SNKRS Day is totally the right time to do that!
How to Score Ws on SNKRS Day?
First of all, we already mentioned that you're gonna need a great Nike bot to get copping. Luckily, TSB supports 45+ regions, including the EU! So if you're looking for the perfect bot for SNKRS day, it's right here! But to really have a serious shot at this, you'll have to take shit to the next level. Get yourself the right proxies and multiple Nike accounts to get that gig going! And once you poop 'em kicks make sure you tag us on @The_Shit_Bot to flex that W. Good luck fam!