Most Expensive Nike Shoes 2022: The Perks Of Being A Reseller!
When it comes to the most expensive Nike shoes, you can't be taking things quite literally fam. Because if you think a shoe list with mind-blowing retail prices is what's waiting for you, then you're in for a lil surprise. In the sneaker resale world, our main focus is resale prices, not retail ones. So, our view of expensive is the value of the sneakers on the aftermarket. And as December's nearing an end and 2023 is peaking over the horizon, it's only right we look back at what 2022 had to offer. Note that, we used StockX as our reference to compile all info listed below.
Most expensive Nike Shoes: Flip Or Keep?
We must warn you, there's no use crying over spilled milk y'all! You'll get what we're saying once you take a look at the four (even five) figures taking over the most expensive Nike shoes list. But before we get into that, you know the Holidays are pending, right? Meaning one thing, gift time! There's not much time left, so you better have started getting them Christmas presents. Now, we might not know what your grandparents, sisters, or friends want. But if any of them is a sneakerhead, then we've got ya peeps! Here's a list of items any sneakerhead could wish for! 
#1 Nike Air Force 1 x Louis Vuitton Monogram Brown Damier Azur
Release Date: February 8, 2022
Retail Price: $2,750
Resale Price: $42,840
#2 Nike x Kobe 4 Protro Undefeated Olive
Release Date: May 17, 2022
Retail Price: $175
Resale Price: $8,841
#3 Nike x CPFM Flea 1 Desert Moss

Release Date: December 1, 2022
Retail Price: $190
Resale Price: $1,747
Release Date: September 15, 2022
Retail Price: $160
Resale Price: $1,673
#5 Nike x Kobe 6 Protro EYBL
Release Date: May 01, 2022
Retail Price: $225
Resale Price: $1,382

Release Date: July 21, 2022 
Retail Price: $150
Resale Price: $1,196
#7 Nike SB Dunk x Concepts "Orange Lobster" (Special Box)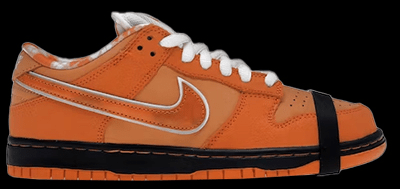 Release Date: December 2, 2022
Retail Price: $350
Resale Price: $1,036
#8 Nike x Lebron 20 UNKNWN Art Basel South Beast
Release Date: December 4, 2022
Retail Price: $210
Resale Price: $957
Release Date: December 15, 2022
Retail Price: $150
Resale Price: $925
#10 Nike Air Max 1 x Travis Scott "Wheat Lemon Drop"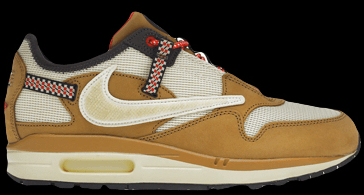 Release Date: May 23, 2022
Retail Price: $160
Resale Price: $867
What Makes Your Exclusive Kicks More Expensive?
Did you know that original boxes raise the value of your kicks? Well, that's true as Nike shoe boxes could be worth up to $99 in some cases. Y'all notice how different bids are placed on the same style? That's 'cause shit depends on the condition of your kicks, accessories, and package. For example, brand-new kicks are worth more than used ones. Shoes that come with their original boxes sell for more on the aftermarket than those that come with damaged or no boxes at all. Missing accessories tend to decrease the shoe's value as well. So if you want your kicks to score the highest on resale platforms, they better not be used. Their box looks squeaky clean without a dent in sight and not missing any accessories. 
Also, special boxes make your kicks go sky-high. Just because Nike's Concepts Orange Lobster dropped in a special box, its resale value nearly doubled. 
Wanna Be The One Reselling Such Dope Kicks? 
To be able to sell on the aftermarket you gotta first cop kicks for retail. Y'all know you can't be buying any Nike sneakers from a store down the road, then expect them to resell for thousands of dollars, right? To become a certified reseller, you have to learn how copping goes. And the first step towards that is getting yourself the most exclusive kicks you could get ahold of. How? Well, counting on luck certainly ain't the way to do it. You gotta have a dope sneaker bot. But if you wanna be more specific and go for Nike and Jordans, then a Nike bot is your answer. You just gotta know how Nike SNKRS drops work and you'll be good to go!
Now keeping up with all of them releases is a lil bit of a hassle, but don't worry y'all! Our blog is here to keep you up-to-date with upcoming hot drops. Twist is one example among many more!