The Sneaker Resale Market Is Making Us Take Shit Seriously!
2022's lookin' hot ladies and gents! The sneaker industry made everyone take it seriously when it became a multi-billion dollar industry. But what totally takes the cake is the sneaker resale market! From flipping player-exclusive to F&F, to low-stock kicks, people were making lots of cash in a short time. So where is that shit standing today? You're gonna want to know this fam, especially if you're thinking about going into the business!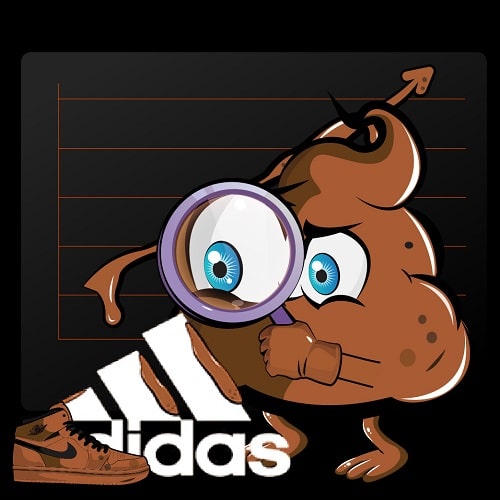 Sneaker Resale Market Growth
We're sure you took math classes at some point in your life and saw an exponential graph. If you haven't, well, the resale market growth will do the job for you! Economic forecasts kinda told us that the market will be big in 2019, but not that big. The global resale market was worth about $6 Billion in 2019, but that's not all! If the wheels keep turning, the industry could reach a value of $30 Billion in 2030. So if you're wondering whether the sneaker resale market is worth going into, there's your answer!
Hottest Silhouettes You Should Invest In!
If you're wondering where you can start your sneaker reselling journey, we got you homie. As a general rule of thumb, you can never go wrong with an Air Jordan. But some are better than others of course, and the classic of classics is the mighty Air Jordan 1. It's one of the silhouettes that helped kickstart the secondary market! So it's always a good idea to buy the hottest shit around. The second silhouette is another classic and a trendsetter in the industry.
Nike Dunk (high and low) made basketball kicks and later skateboarding, a pretty cool thing. And honestly, we can't ignore how it kinda shaped the resale market. Remember the Pigeon Dunks and all their hype? And finally, we got the Yeezy 350. You know, anything Yeezy can pass, but the 350s have a special place in every sneakerhead's heart! So if you wanna buy the right shit, might as well go for the best, right?
Best Brands on the Sneaker Resale Market
And even in the sneaker industry if you ask us. The biggest ballers around are the ones who have been always there. Nike, Adidas, and Jordan Brand made it clear that they're here to stay since day 1. Now, Yeezy feels like the newbie here, but if you know Kanye West, you know that it's go big or go home! Yeezys became the it kicks ever since Kanye was with Nike, and then Adidas. So love him or hate him, Ye made a sneaker legacy faster than most!
And last but not least, we got the newly hype New Balance. The brand has always been around, but we never really thought they were hype. But in the last couple of years, NB pulled off some really impressive shit! From Joe Freshgood to JJJJound, to Casablanca, it was just hit after hit. So if you wanna start small, why not go with New Balance?
Best 2021 Kicks on Sneaker Resale Market
We're not gonna talk a lot about the past because the future is totally promising. But we thought that checking last year's bestsellers is a pretty good sneaker resale incentive! So here are the most expensive 2021 kicks on the sneaker resale market. Don't be shocked though, some kicks are even more expensive.
2022 Kicks That Will Be Worth the Hype
Well, it's never a sure thing with kicks, but we can take some wild guesses fam! And here are the coolest kicks we can expect to make 2022 a bit more exciting for resellers. First, we have the Drake Hot Step Air Terra. We kinda also want the Air Force 1 CLB, but you can't always get what you wish for.
Jordans to Fight for!
Not really, but they're definitely gonna drop with a bang. First, we have the Union Air Jordan 2 collab. And 2022 is totally a big year for Union; you can read more about that here! Then, we have the OG Jordan 3 Fire Red making a reappearance later in the year. If you can't wait for that, Jordan 12 Playoffs are coming much sooner, but we'll discuss them later! Finally, we have the forever hype Travis Scott Reverse Mocha. We waited for that shit for too long, don't you think?
Wanna Go Into the Business?
The sneaker resale market is some pretty profitable shit. But you can't go into it with any pair of kicks. You gotta go for the most exclusive kicks you can get your hands on! To do that, you're gonna need to get into sneaker botting. But if you wanna be specific and go for Jordans and Dunks, a Nike bot is what you need. Just make sure you know how SNKRS drops work before you do.
You'll also need some backup. So you can back your shit up with proxies, accounts, and by jigging them addresses. And finally, to be a reseller, you gotta be in the loop. But that's what the shittiest blog is here for… and cook groups. We'll leave you now, but you know where to find us. See ya when we see ya!