5 Rarest Jordans: A List Worth A Lil More Than Several Digits!
Jordans are the shit when it comes to sneakerheads. And if you didn't know this before, Jordan Brand is the one that started the whole sneakerhead movement. So, to say that every Jordan release, colorway, and collab is sacred to 'em sneakerheads would be putting shit lightly. What is more sacred to them are rare kicks. Well, in reality, exclusivity is important to everybody. But the thing is that not everybody gets the chance to actually get that rare product they want. Therefore, you see its value skyrocketing as time goes by. Now that we're done with the shittiest economic lesson, let's take a look at the rarest Jordans to ever drop. 
Rarest Jordans: No Use Crying Over Spilt Milk Now…
Not only are these Jordans as scarce as hen's teeth, but they're also beyond easy on the eye. There are many rare kicks released by Jordan Brand, but today our focus is the 5 rarest Jordans to ever drop. Now without further ado, let's take a look at these kicks. Heads-up: don't fret pointlessly for not coppin'em kicks before. Jordan Brand always has shit to offer. And if you wanna dive into the botting world, the upcoming Phantoms are a great place to start!
Air Jordan 1 Chicago 1985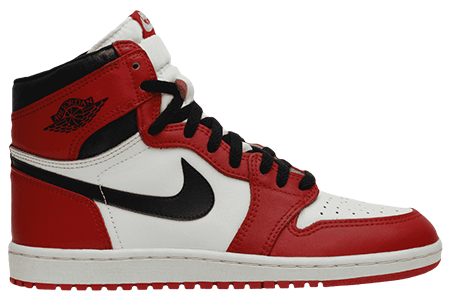 Let's start with the kicks that started it all. Air Jordans 1s Chicago ain't only top first on the rarest Jordans list, but they're also the most valuable kicks. At the end of the day, they're the first Jordans to ever drop, so their being as hyped as they currently are, only seems right. These kicks are now selling for $30,000 on average! And that ain't all peeps. The original pair worn by Michael Jordan himself is now worth hundreds of thousands of dollars. Did you know that during that same exhibition game, MJ threw the ball so hard breaking the glass backboard? Boy, the memories these kicks hold. One last thing, we meant by those hundreds of thousands we just mentioned $615,000…
Jordan 11 Retro Premium Derek Jeter
Derek Jeter's retirement is one to always be remembered. Well, not in a bad way of course. The legend made history in the baseball world as he played for the Yankees until he retired in 2014. That same year, he collaborated with Jordan Brand on the release of Jordan 11 Retro Premium Derek Jeter. But sadly for all sneakerheads and collectors, only 5 pairs were produced worldwide. To make matters a lil more fun, these kicks were only available through a lottery at a flash retailing shop near Yankee Stadium. These rare babies are now worth $23,000 a pair. 
Air Jordan 4 Retro x Carhartt x Eminem 
Eminem's collabs with Jordan Brand are something special. And as long your title got the rarest Jordans in it, dollars to doughnuts an Eminem collab will show up. Air Jordan 4 Retro x Carhartt x Eminem, which debuted in 2015 is a nod to the 15th anniversary of Em's Marshall Mathers LP, which debuted in 2000. Only 10 pairs were available to the public. And in order to score them they had to go through a charity auction. Since then they became one of the most coveted kicks on the market. They're currently reselling for $23,000 on average. And if you're wondering about that auction, they raised $227,552 that went directly to MSU's Literacy Through Songwriting program.
Air Jordan 1 WINGS for the Future 
There's no surprise with yet another Jordan 1 finding its way to the rarest Jordans list. These babies are a lil extra special as the great Dave White, a well-known British artist, put his touch on their creation. Only 23 pairs were produced back in 2011. Which were then sold at an auction for a charitable program called WINGS for the Future. MJ's passion for education inspired this collab. Take a look at this Jordan 1 WINGS for the Future and you'll know it passed by an artist. The boldness of this creation screams uniqueness. These kicks are now selling for $18,888 on the aftermarket. 
Just Don x Air Jordan 1 BHM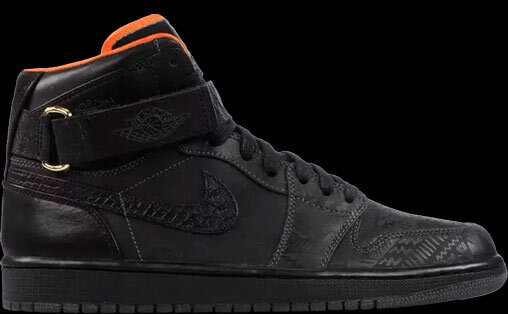 More on rarest Jordans? Well, Just Don x Air Jordan 1 BHM ain't only a rare Jordans, but more like one of the rarest sneakers out there! These kicks celebrated Black HSitpry Month in 2013. The brand only released 39 pairs ever. So, their costing $6,232 on the aftermarket now makes more sense. Money all went to the Ever Higher Fund. 
How To Catch Rare Kicks? 
Starting off, catching any of the rarest Jordans just mentioned requires a tour in the aftermarket. Resale prices are all there, so as long as you like your kidneys, don't look behind you. You better look for rare future releases you could score on retail. And the only way to do that ain't by counting on luck and taking an L after the other. However, if you wanna cop exclusive kicks for retail, you gotta have a dope sneaker bot at your side. More specifically, a Nike bot. And lucky for ya all, TSB more than meets these expectations. Just keep in mind that a kick-ass sneaker bot doesn't really do lotta kicking without good proxies, dope Nike accounts, and a rocket-like server!