Revealing Top-Notch Special Sneaker Boxes That'll Blow Your Mind!
When it comes to those exclusive sneaker drops, we all get pretty hyped to snag a pair. But hold on, when there's a special edition sneaker box in the mix, that's when things really heat up! No doubt, Nike's limited editions are like the shockwave shoe world. And their unique packaging is like a collector's dream, for real. So, in no time, their value skyrocketed, making them a golden ticket. Whether the kicks inside are low-key or screaming with style, that special packaging flips the whole script. Luckily, we've got a rad lineup of our all-time fave special sneaker boxes that are straight-up HOT!
Most Lit Special Sneaker Boxes Of All Time
1 . Ben & Jerry's Nike Dunks Special box (2020)
The Nike SB "Chunky Dunky" Dunks caused a serious buzz in 2020! Getting your hands on a pair was a real challenge, especially because some skate shops packaged them in boxes that looked like Ben & Jerry's ice cream cartons! And get this – these bad boys are going for over $2K in the resale game!
2 . Snake Park Tampa x Nike Dunks "Cigar City" Special Box (2014)
Back in 2011, Nike SB and Todd Bratrud unleashed the "Cigar City" Dunk High for a smokin' 4/20 celebration. Furthermore, it was a sweet collab with Skatepark of Tampa, and some lucky cats scored 'em in a cigar box at SPoT!
3. Concepts x Nike Dunks "Turdunken" Special Box (2017)
Now, let's chat about another gem from the world of Nike's limited special shoe boxes. Concepts and Nike, two heavy hitters in Nike's collab history, dropped the SB Dunk High 'Turdunken.' And what's even cooler? It came in a whimsical special box, inspired by the legendary Turducken – that's turkey, duck, and chicken all rolled into one delicious package!
4. Nike Mag Plutonium Package (2011)
Then, we've got the futuristic Nike Mag Plutonium Package, scoring over 20K on Stock X! Also, it included self-lacing kicks that transported fans right into the "Back to the Future" world back in 2011. Great Scott! That was totally a collector's dream!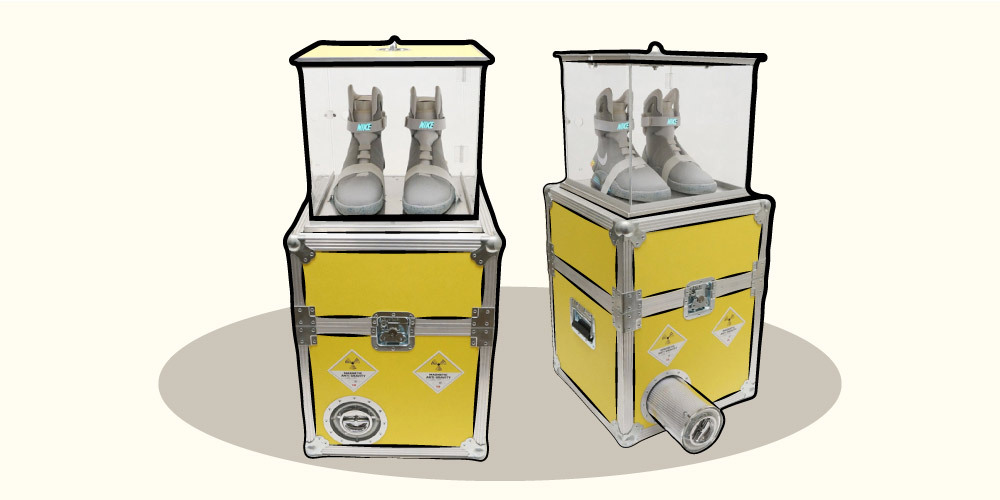 5. CLOT x Nike Air Force 1: 1 World Special Box (2009)
And now, our beloved CLOT Air Force 1 '1World.' This drop celebrated Chinese New Year in '09 with a dope special box, now going for over $70K on the aftermarket. But, it stings because this year, the amazing collab came to a close, leaving us with all the feels!
6. Air Jordan XVll Aluminium Special Box (2002)
And then there's the legendary Air Jordan XVII Aluminum Box! A testament to the luxury and sophistication of the Air Jordan XVII kicks, which are renowned for being some of the most expensive Jordans.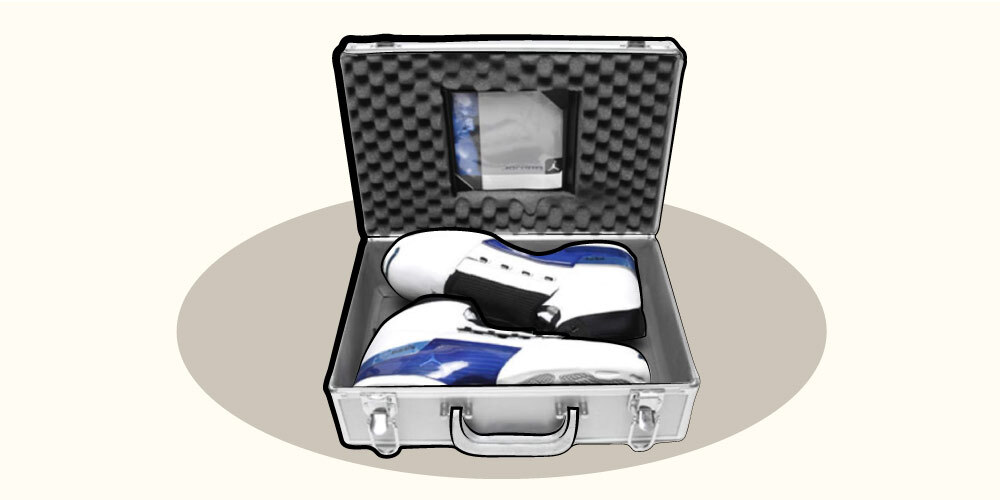 7. Tiffany & Co. x Nike Air Force 1 Silver Box (2023)
Finally, topping our list of Nike's best sneaker boxes is the Tiffany & Co. Air Force 1 epic Silver Shoebox. Crafted by the luxury jewelry label, it's a hefty 23-pounder made of .925 silver. This year, it's creating quite a buzz in the aftermarket scene!
The Art of Copping Limited-Edition Kicks with Unique Boxes
As we close our journey through these amazing special sneaker boxes, it's clear that these exclusive special boxes are rare finds.
However, with Nike tightening the online sneaker game, it's like they're putting up hurdles for us to snag fresh kicks or make some quick cash. So, to secure one of these treasures in the future, you've gotta up your game with sneaker bots. Why? Because these boxes are more than collectibles; they're money on the resale scene. Yep, you heard it right – those boxes are selling for serious cash. Fortunately, we're not sweating it thanks to TSB! The ultimate Nike SNKRS solution. This potent yet budget-friendly bot is your golden ticket to Nike sneaker success.
So, you're dead serious about scoring the next drop with killer packaging? Well then check out our complete guide on finding sneaker bots for sale and crushing it, right here!