New Nike Sneakers Totally Worth the Flip [That Aren't Jordans!]
Jordans are crowding the release date calendar. With must-have Retros and head-spinning colorways. But every once in a while, you gotta keep those sneaker buds kicking with some P(HER)SPECTIVE. Which, we gotta say, fits right into that thought but is a Jordan, so scratch it off. For the moment! The industry is so caught up with the booming Air Jordan brand that Nike, the mothership, is often pushed out of the spotlight. Well we're bringing Nike back! With this short but totally hardcore list of new Nike sneakers worth the cop and flip! So keep your Jordan bank aside for this one because the godfather's about to rise.
TSB Cops Nikes & Jordans!
Keep posted @The_Shit_Bot for frequent giveaways and success posts. Because copping all-region new Nike sneakers has never been easier with a Nike bot. And if your head is jamming on Jordans, that's what The Shit Bot is made to cop.

But since Nike is what we're here for today, it's easy to remember recent successes. From the Nike Dunk Syracuse & Kentucky duo to the Travis Scott Air Max 270. And if we're talking about dear Travis, might as well mention his Nike SB Dunk collaboration. One of the top Dunk releases in 2020 and possibly in Nike history. Along with the Nike SB Chunky Dunky and StrangeLove. Get the big picture? Nike's packed with releases as hype as steaming Jordans. You just gotta know what to look for and wait for it to drop.

New Nike Sneakers for Big Summer Bucks!

Release Date: July 10 (GLOBAL) July 17 (US)
Retail Price: $500/Est. Resale Value: $1,111/$750
Improvise, Scavenge, Protect, Adapt! And just like this sneaker model's fearless acronym, it's got 4-part Nike technologies spun into its structure. Its sail, go-with-all colorway brings memories of the Nike FoG 1 String. And its eco-friendly materials made from reused sneakers and apparel help patch up the ozone as well!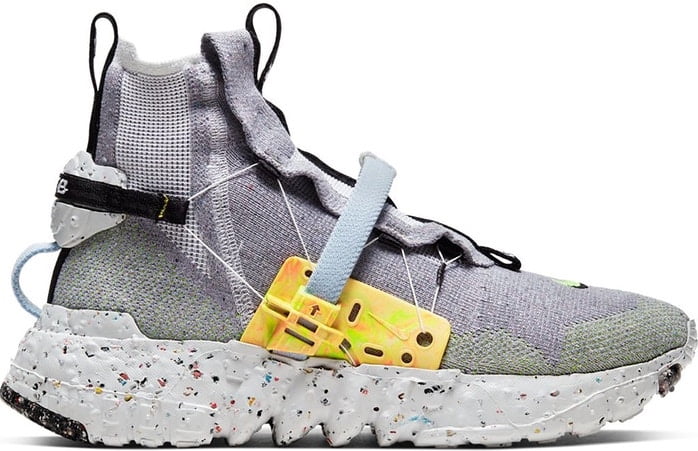 Release Date: July 16
Retail Price: $130/$150/$180/$130
Space mission two, all aboard! After the grey/pink dominant colorways of the original Nike Space Hippie Pack, this second pack takes on a volty alien look. Asks are going through space for the first three silhouettes, rising over 5 times above retail. Check here to find out what owners are asking for these space gems on resale!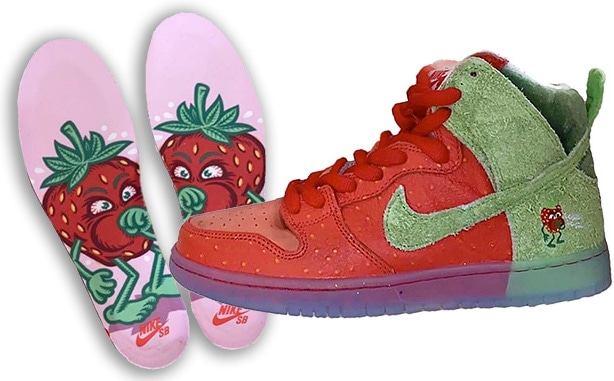 Release Date: Summer 2020
Retail Price: $140/Est. Resale Value: $1,625/$2,364
We've been high and to-die for this Nike SB Dunk in tribute to Weed Day 4/20/20. But since the Nike SB Dunk Reverse Skunk made it to the scene in hashy suede and a purple skunk, it was bye bye Strawberry. Dunks like this one deserve the spotlight. So, expected to release this summer and possibly in July is the green and strawberry red spectacle. If you've already got Skunk Dunk and Reverse Skunk, reselling the three might score you just over 10 grand. Not too shabby for new Nike sneakers, is it?
Off-White Nike Rubber Dunk University Gold

Release Date: July 2020
Retail Price: $180
After dropping the Jordan 5 Metallic Black in February, Off-White designer Virgil Abloh is warming up on Rubber Dunks. Shiny belt-like attachments on the sneaker create a 3D skeleton effect. But isn't that what Abloh is about? Conveying concepts through accessories. Expect it to release in multiple colorways and pay up in gold on resale. What do you think the Jordan 12 University Gold has to say about this?
Check out the new Off-White Jordan 4 dropping on July 25 here!
Copping new Nike sneakers and Jordans should be an equal pursuit. The Shit Bot cops both worldwide and lives for sneaky restocks that don't catch the public's eye. So, if you're set to stock up on hype Nikes, this is your bot. Follow us on Twitter and keep a tab open on our blog. Because if it's a hype Nike and it's dropping, you'll be the first to know about it!