Jordan 13 Playoffs Returns After 12 Long Years!
Jordan Brand is starting off strong this year! Like every year… Guess that's one brand that efficiently does its job without additional drama. And let's just say that 2022 was full of that thing. But the brand was more concerned with lining up its Spring 2022 drops. And sneakerheads couldn't be prouder. As part of its latest masterpieces, we were finally given all deets regarding the upcoming Jordan 13 Playoffs. Turns out we won't only be celebrating this pair's 25th anniversary but its release date will coincide with the NBA All-Star Weekend!
Now if the 13s ain't your jam, you can check out Jordan 1 True Blue, Jordan 4 Craft, or Jordan 5 On Mars. Interested in many more upcoming releases and sneaker news? You can check out our blog here!
Jordan 13 Playoffs: An OG Duplicate?
First and foremost, let's agree that Jordan Brand's 13th silhouette is underrated to extreme levels. Is it because of the number's reputation? Well, being called unlucky all your life tends to catch up at some point ya know. Gotta live up to the reputation and all. But real talk now, although the 13s are underrated, it doesn't mean that they ain't as dope as ever. They sell out in a flash upon every drop after all. So, what do the upcoming Jordan 13 Playoffs look like? 
Exactly like the retros that dropped 12 years ago! Which were also very similar to the OG 1998 release. Let's refresh y'all's memories a lil bit. This pair will feature a premium black base that goes perfectly with the black suede uppers and white midsoles. Red-lined outsoles and Jumpman logos on the tongues break that gloomy theme, making them kicks look more lively. And let's not forget about the best part of this silhouette, which is the signature holographic emblem on the heels.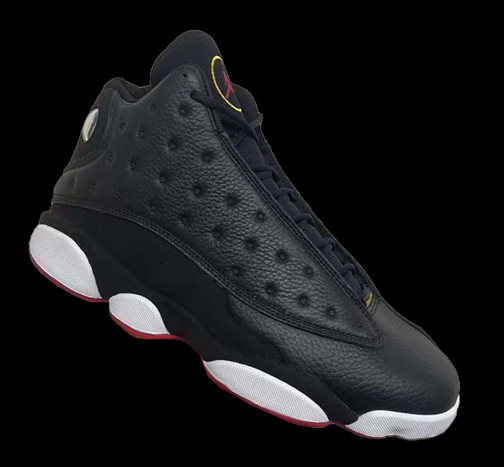 Release Deets 
Jordan 13 Playoffs will drop on February 18, 2023– if supply chain issues don't hit us with a plan of theirs, that is! That aside, for now, these Jordans also retail for $210. That makes it the first AJ13 to release in 2023. Anyway, these kicks ain't only a sick flex, but you can also flip 'em for some good money! The 2011 pair is selling for an average of $467 on the aftermarket today! That's more than $200 of net profit for your pocket. Speak of good deals!  
What Do You Need To Catch Jordan 13 Playoffs? 
A powerful Nike bot is what you'll need to catch Jordan 13 Playoffs. Why? Simply 'cause Nike SNKRS drops are cunning lil things. So if you wanna get a chance at catching Ws, make sure you hook your sneaker bot with some reliable proxies and Nike accounts. Y'all must know that taking servers for granted can throw all your efforts outta the window. Because without a swift connection that knows no glitches, your copping is a lost cause. One last tip, cook groups come in handy if you ain't a certified sneakerhead yet, especially the day before a release.
Before we go, let us tell you that if the physical sneaker world ain't doing it for ya, you can now go the other way around and enter the virtual world with Nike's RTFKT kicks! Good luck fam!