Nike Liverpool Air Max: The Kinda Three-Way Collab We Live For!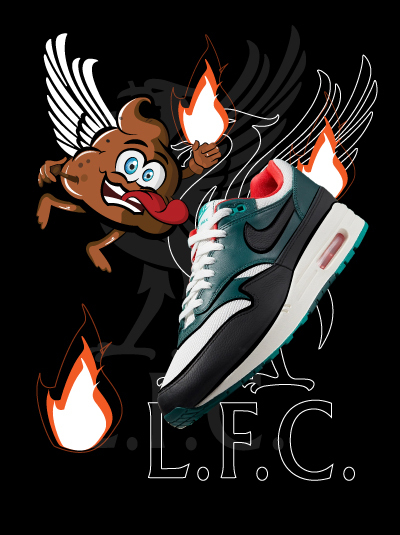 Two-way collabs are already dope as heck. Especially if it involves the world's leading sneaker brand and the NBA's all-time top scorer! But a three-way collab? That's something that doesn't happen every day, but it sure as heck is something we could get used to! Of course, we're still hoping for that Adidas x Pharrell Williams x Louis Vuitton dream come true, but this ain't what today's about. It's about another dope triple collab involving Nike, LeBron James, and the Liverpool F.C. club! How did this come to happen? Well, in 2011, James became part owner of Liverpool's club. In 2020, the club signed a five-year contract with the Swoosh. And LeBron been with Nike since 2003! All of these events added together, make the new Liverpool x Nike LeBron make more sense! So, let's see what the new Nike Liverpool Air Max is all about! 
But before we do that, you gotta know if Air Max ain't your cup of tea, March is full of dope Nike drops you can pick from! 
Nike Liverpool Air Max 1 Be Looking Like A Belated Christmas Gift!
The new Nike Liverpool Air Max features Black, White, Gorge Green, Geode Teal, and Varsity Red colorways. Green leather, inspired by the club's crest color, covers the uppers. While bright Red coats the shoe linings and the insoles. You can also find SFG (Strive for Greatness) and YNWA (You'll Never Walk Alone) on either heel tab, instead of the usual "Nike Air" tags. Finally, the upcoming Liverpool FC Nike Air Max 1 sits atop White midsoles and Green outsoles. 
Release Deets 
Joining them Nike March releases, Liverpool FC Nike air max will drop on March 4, 2023. However, you gotta know that dates can change at any given moment because of them supply chain issues. Take the Travis Scott x Jordan 1 as an example, which has been pushed back nonstop! Anyway, these joints will also retail for $180. You think that's a lil too much for an Air Max 1? Well then, let us tell you it's worth every dime you pay for it since it's reselling for an average of $330 on the aftermarket! 
Wanna Catch The New LeBron Nike Liverpool Air Max 1? 
Needless to say, the new Liverpool FC Nike Air Max 1 is worth both the flip and the flex. So, if you're aiming to catch this drop, make sure you buy in bulk so that you could keep one for yourself and resell the other. These kicks might be the reason you start a shoe reselling business, after all! But how exactly can you score them for retail? 
The first thing you need to do is practice patience! Nike drops can be crappy as heck. Then when you feel ready to dive into the sneaker-copping world, you gotta get yourself a kicks-ass Nike bot. It helps you beat the competition to checkout. Meaning, a bot can raise your odds at catching Ws. And never forget, proxies and Nike accounts go hand-in-hand with your sneaker bot. So choose them wisely! Good luck shitfam!