Nike Dunk Needlework Is All About Sneaker Art And Simplicity!
The women's sneaker culture has been growing for ages now. From empowerment movements to women-exclusive kicks, it's all out there! Matter of fact, a big part of Nike and Adidas' rivalry relies on meeting female sneakerheads' tastes and needs. But Nike seems to always steal the spotlight when it comes to this matter. Because aside from dope women-exclusive Jordans, Nike been putting a lot of effort into them women-exclusive Dunks! And one of those Dunks is the soon-to-drop Nike Dunk Needlework. So, let's check this pair out together. However, if you're more into Jordans, there's a whole Summer list waiting for you! Check it out here.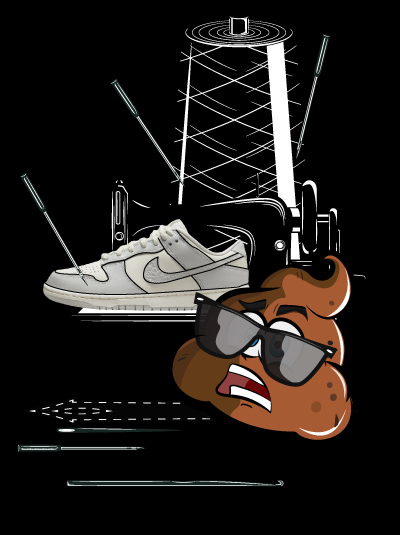 Nike Dunk Needlework Looks Like Some Handcrafted Prize 
You can never go wrong with neutral colors, as they never go out of style and you can even pair 'em with an endless number of outfits. However, the neutral color in question here is a combination of Grey and Sail. Which will cover the new Nike Dunk Needlework throughout. These 80s-inspired kicks feature a Sail leather base that takes over the toeboxes, collars, and quarter panels. While Grey covers the eyestays, mudguards, and heel leather overlays.
This alone would be pretty dull if we're being honest, won't it? But what you gotta know is that dull and boring ain't in Nike's dictionary one bit! So, to break that ordinary look and offer a fresh one, the Swoosh adds rope laces instead of regular ones. And coming to the best part, you won't get your good ol' plain Nike Swooshes. But these kicks got Swooshes that look like they came outta some Victorian-era or something. As they're covered with some floral embossing designs that look like they were handcrafted. 
Release Deets 
The new Nike Dunk Needlework is set to drop on April 12, 2023, for $120. Now whether this date gets pushed back last minute due to them supply chain issues or not, we can never know. But y'all ready yourselves up to cop the shit outta this drop anyway! Because aside from them being a sick flex, these kicks can make you some great money on the aftermarket as they're currently reselling for an average of $245! So make sure you get yourself a pair for the flex and a couple more for the flip! 
How To Catch The New Nike Dunk Needlework For Retail? 
First things first, Needlework Dunks will drop on Nike SNKRS, so the chances of taking Ls are pretty high. But lucky for you, there's always a way around this crappy situation. And that way includes getting yourself a powerful Nike bot. It raises your odds at copping the kicks you want by beating the competition to checkout. However, you gotta keep in mind that nothing ever guarantees a W when it comes to special edition sneakers like the upcoming Nike Dunk Needlework.
The sneaker-copping game also includes you making sure you hook your bot with great proxies and Nike accounts. This way you can ensure yourself the best chances at catching Ws. And if you wanna stay in the loop and remain connected to the botting industry, get yourself a great cook group and you'll be good to go!