New Nike Releases That Sell Faster Than Shapewear [9/21-27]
We can't have enough of new Nike releases that flip the extra mile. We've done this before but this time it ain't a Jordan-free sneaker spree. This fat list includes the Nikes and Jordans dropping this week. And guaranteed to make your social and/or spending life easier than it is. 
The Shit Bot is currently the best Nike bot in the market and your closest shot to copping Nikes and Jordans like your mamma owns the brands. $125K is the estimated resale profit our users will swallow right up after 3 successful cops ONLY! If you ain't copping with TSB, stick around for the next giveaway and a chance to win your own special copy. Because if you add up the following new Nike releases together, you'll be making over $5,000 without breaking a sweat. Better check if the math is right, fam.

🔁Random RT – 1xTSB

680+ Checkouts – Can't stop Pooping!💩

Over $125,000 estimated resale profit today for our users with SUCCESS on 3 different MAJOR releases📈

⚠️$625,000 User Resale Profit in 2 days⚠️ pic.twitter.com/lbOvGa4iyl

— The Shit Bot (@The_Shit_Bot) September 18, 2020
Nike Dunk High "Michigan"
RELEASING SEPTEMBER 23
In tribute to its "Be True to Your School" color scheme of 1985, Nike Dunk is releasing a fresh Retro after the Michigan team colorway for $120. The latest Retro dropped as a women's edition in 2017 and is reselling for a minimum of $400. With the upcoming version pushing its value right over $300 all the way up to $800. So, if you're a Michigan fan or a yellow lover looking for a spark, this Dunk's breezy combination of Varsity Maize and Midnight Navy spells your name out for you. It's been around since '85 and is one hell of a golden retriever on resale!

Nike x Ruohan Wang
RELEASING SEPTEMBER 24
Ruohan Wang, an extreme illustrator living between China and Germany, has gone anthropomorphic on 4 new Nike releases! This collaboration brings you color bombs and absurdist humor on an Air Max 90 for $130, a Nike Blazer Mid 77 for $110, and an AF1 for only $100. Not to mention the floral stay-positive Nike KD13 under "Money Sniper." Not to be confused as a Takashi Murakami collaboration. Wang seems to have adopted Nike classics for an earth-themed masterpiece. The Air Max 90 and Air Force 1 are reselling over $450 each. With the Blazer hanging behind at $400 on average. Which one will you flex while the others make you a fortune?

Jordan 6 "Tech Chrome"
RELEASING SEPTEMBER 24
Desperate to make amends with bae? If money is a big-mouthed talker in your relationship, this women's Jordan will seal the deal. The Jordan 6 Retro Chrome of 2002 witnessed a spike in sale values on September 16th. From October 2017 to June 2020, the highest value it ever sold at was $325. But only recently this September it jumped to $433 on StockX. Would help if you tell bae that she gets to flex a new and improved version of a $433 Jordan. Plus it's black, has a raunchy robocop feel to it, and is reselling in the high $200 range. Just in case she asks you: "How much do they REALLY cost?!"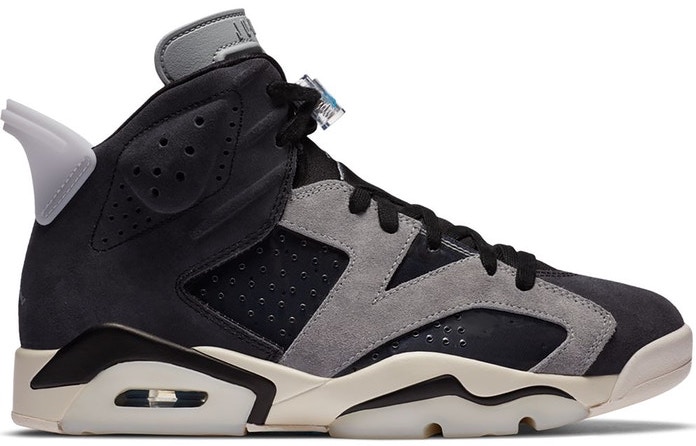 Nike x Denham
RELEASING SEPTEMBER 25
Founded in the Netherlands in 2008 is Denham, the New York Strip of Jeans. With fabrics from the world's best mills in Italy and Japan, Denham embroiders fashion history into its premium quality products. Which Nike seems to be getting the on-feet experience of this Fall! With the second collaboration this week featuring 3 new Nike releases. The fully embroidered Air Max 1 of the collaboration dropped recently on September 18th for $300. Leaving the volty Air Max 95 and infrared Air Max 90 for September 25th, at $180 and $160 in that order. 
Synthetic suede is replaced by denim on the Air Max 95. Which picks up on the Volt Edition of the Nike Space Hippie pack. And the Air Max 90 remains true to its 1990 classic with the addition of Denham denim to spark it up. Probably why it's reselling the highest at an average $750.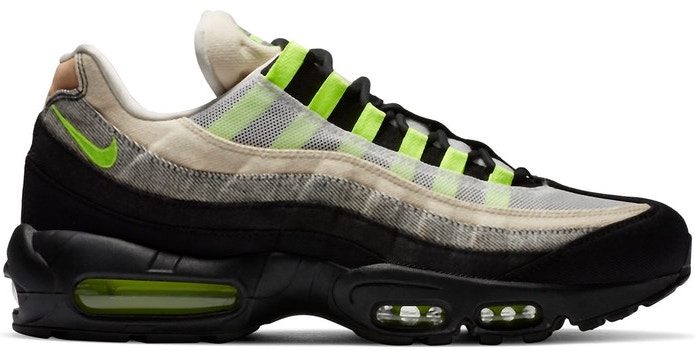 Nike Kobe 5 Protro "PJ Tucker" 
RELEASING SEPTEMBER 25
Following Kobe Bryant's tragic death in January 2020, Nike has been pumping up the collaboration with sneakers reminiscent of the late basketball legend. Top mentions include the Nike Kobe 5 Protro "Big Stage" and the Undefeated "What If" pack. Which TSB has helped its users cop and cherish. The upcoming Nike Kobe 5 goes by "Particle Grey." And is a colorful version dedicated to basketball player and sneakerhead PJ Tucker. For $180 at retail, this double player sneaker is valued at $2,000 on GOAT. 
Also check Kasina x Nike Dunk Low dropping on this day!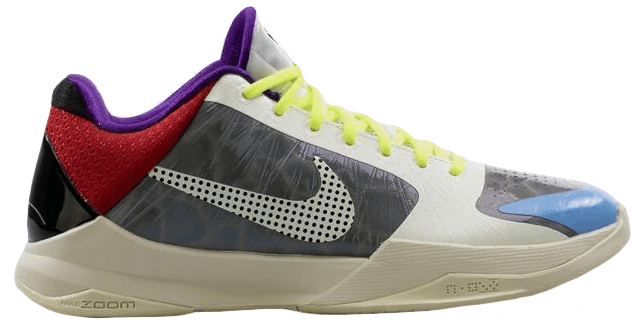 Nike SB Dunk High Atlas "Lost at Sea"
RELEASING SEPTEMBER 26
No Nike SB Dunk ever goes by unnoticed. Because skate shoes hold an incredible chunk of what we do as sneakerheads. After the head-turning Nike SB x Instant Skateboards collab, Atlas is stepping in with a smooth sailor! The San Francisco skate shop is dropping a vintage "homage to water" SB with a sea-themed box! Its retail cost is currently lost at sea. But with a resale value at $2K on GOAT, it's definitely worth finding at retail. 
Also check the Jordan 13 Lucky Green dropping on this day!