Step Up Your Style With Jordan 6 Cool Grey!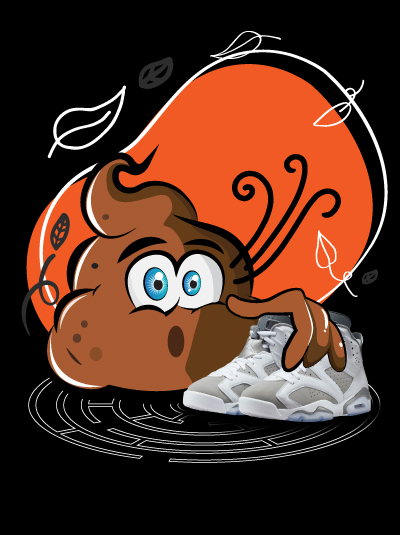 Lawsuits from one side. Dope collabs from the other. And let's not forget, Valentine's is on the way. Then there are Jordans' cool drops. And we do mean that literally. Jordan Brand's new release is Jordan 6 Cool Grey. Now, we're really experiencing the new year the right way- minus the part of the Bape x Nike lawsuit. Anyway, your being here means one of two things. You're either a sneakerhead looking for your next cop, or you're interested enough in kicks to start learning all the ropes. But either way, as long as sneakers are what you're thinking of, you're at the right place!
And to keep learning more about kicks and all that's going on in the industry, subscribing to our blog helps you achieve that. It's worth noting that if Jordan 6 Cool Grey ain't your cup of tea, Jordan 4 Yellow Thunder might do it for you. Now, let's see what the upcoming kicks are all about! 
Air Jordan 6 Cool Grey: The Perfect Fit Y'all Been Looking For
Did you know that Air Jordan 6 is the silhouette Michael Jordan claimed his first championship in? Or that they were inspired by MJ's cool sports car? So, you can say that the 6s hold a special place in every sneakerhead's heart. And Nike decided to treat fans with an Air Jordan 6 Cool Grey drop. This colorway will drop on Jordan 6s for the first time ever! So, kicks will feature a grey nubuck base, overlaid with white leather, distributed between the tongues, heels, and midsoles. As for that last unique touch the brand never forgets to add. Midsoles ain't only covered in grey but also a white color, as they sit atop translucent outsoles to complete the design. This Cool Grey Jordan 6 will also come in a special package. Now, these are kicks worth copping! 
Release Deets 
Air Jordan 6 Cool Grey will hit'em shelves on February 25th, 2023. These joints will also retail for $200. Resale value ain't bad. These kicks are reselling for $243 on average. So, if you're into copping multiples, you'd make good money. You just gotta learn the way to cop more than a pair of kicks. Don't worry, we're here to lead you through it all! 
How To Catch Jordan 6 Cool Grey
We gotta keep you reminded, over and over again, SNKRS drops are sneakerheads' worst nightmare. But guess what? That same nightmare is what they keep returning to on their own free will. I mean, we can't blame them. It is what it is. What matters is getting their hands on the kicks they want and all that struggle would be forgotten in the blink of an eye. But what you need first is to get yourself a great Nike bot, followed by good proxies and Nike accounts. Those things are the ones that either make or break your entire setup. Well, a bad server can damage your setup as well. So, always make sure you stay connected to a lightspeed internet server. Till next time fam!