October Jordan Releases – Shit You'll Wanna Get Your Hands On!
October is here, folks, and you know what that means: it's spooky season! The spooky deco is ready since September 1, and everything is slowly turning orange. And just like every fall, we have a list of October Jordan releases to look forward to! Whether you're into popping colors or basics, there's something for you this month. So let's sort through all the upcoming shit that you'll totally wanna cop! But before we get into all that and more, did you know that the Panda Dunks are coming back again?
October Jordan Releases: Spooktober Hittin' Hard!
Before we dive into all the sick drops, we gotta talk about Jordans themselves. You're probably thinking, "I'll just go in, cop, go out, and flex." Unfortunately for you, it ain't that simple. Always make sure you know how your Jordans will fit. And when you do, you should know how to style them to achieve maximum drip. But if you're in it for the grind, make sure you know where to flip them Js. Otherwise, why would you even bother going through the whole hassle, right? Now, let's get on and check out the upcoming kicks!
Jordan 1 Starfish (W)
Starting off fresh with a pair that looks like Jordan Brand tailored specifically for October. The Jordan 1 Starfish will come in a cool mix of orange, white, and brown leather! So whether you wanna wear it for the heck of it or for trick-or-treating, this is totally the shit for you. Make sure you're ready to catch the drop on October 27, 2022, for $180. If you wanna catch them on the aftermarket, the kicks will cost you about $206!
Jordan 3 Black Cement Gold (W)
Another women's exclusive! We love the inclusivity fam, we really do, and these babies are totally lookin' good. The new Jordan 3 colorway has all the classic deets we all love about the 3s. From the black leather upper and cement grey mudguard to the red details, the kicks are classics! However, the kicks feature gold leather on the upper eyelets, collar, and tongue. These babies will drop on October 6, 2022, for $206. You could also flip them for some profit because the kicks average $267 on the aftermarket.
Jordan 3 Archaeo Brown
Our list of October Jordan releases goes on with another pair of Jordan 3s! And let us tell ya, Jordan Brand is going all out with these babies. Since October brings about the chilly weather, it makes sense that the kicks should be winter-ready! So the kicks take inspo from the great outdoors and shit and feature water-resistant suede and sashiko stitch overlays. Now, these babies will drop on October 8, 2022, for $210. And if you miss out on these, you're gonna have to buy them for $267 on average!
Jordan 4 Black Canvas
If you ain't into all that colorful shit, then these joints are exactly what you need! The new Jordan 4 Black Canvas obviously features a black canvas upper. Meanwhile, the grey and white midsole completes the simple look. So if you're looking for a pair of beaters, these babies should be it this season! These babies will kickstart the October Jordan releases on October 1, 2022. You can get them one drop day for $210, or go outta budget and get them for $300+ in resale!
Jordan 4 Midnight Navy
Wanna have Js for both your day and night outings? Well, the new Jordan 4 Midnight Navy will prove to be just as useful as the Black Canvas! The white leather upper merges really well with the cement grey and midnight navy deets. Pretty simple, but totally does the drippy job fam. You can catch those on October 29, 2022, for $210. And if you cop multiples, you can flip the pair for $363 on average, aka $100+ in profit!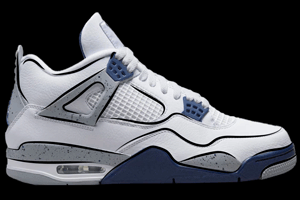 Jordan 7 Afrobeats
Jordan Brand really is bringing some heat to the 7s to celebrate their 30th anniversary! And the new Jordan 7 Afrobeats colorway is an amazing way to celebrate and pay tribute to the musical genre. Actually, if the genre were a sneaker, it would totally be the 7s. After all, Tinker Hatfield got his inspiration for the silhouette from traditional patterns of Africa!
The most interesting thing about the whole shoe is the Nike Air branding on the heels though. You see, Jordan Brand usually ditches the classic Nike Air branding on other silhouettes in order to have the Jumpman. And the fact that they went all reverse-shit on us is pretty interesting! And if that sounds appealing to you, make sure you cop the kicks on October 20, 2022, for $210.
Jordan 12 Hyper Royal (W)
Last but not least on our list of October Jordan releases is actually one of the first to drop! We kid you not y'all! The new women-exclusive Jordan 12 Hyper Royal will drop on October 1, 2022, for $200. But man, the colorway leaves a lot for others to envy with its cool mix of black, white, and royal blue! So if you manage to find these available in your size, you shouldn't sleep on 'em.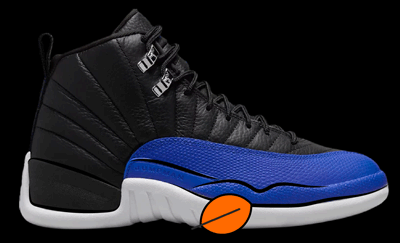 And Finally, the Season's Diamond!
We kinda sound like Lady Whistledown, and we kinda dig it. Anyway, the highlight of the October releases is the Trophy Room Jordan 7 collab. It's allegedly gonna drop sometime in October 2022 on the Trophy Room website. Let's just hope that these don't also get backdoored too… and yes, everyone is still bitter about that fam. Either way, if you wanna know more about these babies that are totally gonna be worth it, check this out!
Wanna Cop Any of the October Jordan Releases?
Well, hear us out on this one. Truth is, you'll need a great Nike SNKRS bot by your side. You might score a pair manually, but bots are the only way you can have good odds on every drop. And lucky for you, TSB is one of the best on the market, helping its users cop the shit out of Nike releases! But make sure you have the right proxies and Nike accounts for the best chances you can have. Who knows? Maybe copping these babies will be your way into the sneaker resale market and side cash. Good luck!