Panda Dunks: Again And Again They Drop!
What does it feel like? To be the one sneaker that everybody wants? Well, the Nike Panda Dunks can certainly answer that question. You'd think that a simple pair of joints wouldn't become so popular, especially when there's so much cool shit around! But well, the market spoke peeps, and apparently, Nike is listening. How did we know? Because we're getting another restock of these best sellers! So let's check out what we know about the colorway's past, present, and future.

Get Your Panda Dunks with The Shit Bot!
Before we get to the good shit, y'all need to ready some things up. A restock is coming soon, and you'll wanna be ready to catch these babies. And to do that, you'll wanna have an awesome Nike SNKRS bot on hand. Lucky for you, the shittiest and coolest bot on the market is available for only $300/year!
With more than 50+ supported regions, our users can score kicks wherever they are in the world! And just saying, last restock, TSB users managed to score many Panda Dunks. You can check it out right here on our Twitter account. So if you're ready to join the shittiest fam in the industry, click here!
It's Either Black or White when It Comes to Style
You can't really deny that. Style isn't something you can mess with; you either have it or you don't! And when it comes to sneakers, the Nike Dunk Panda is totally easy to style. But make sure you know how these babies fit first because that could ruin your whole vibe. Anyway, let's go through a lil recap before we talk new deets.
The Panda Dunks originally dropped in early 2021 in both EU (January) and US (March). They retailed for the usual $110 just like other Nike Dunk Lows. However, these joints totally blew up in the best way possible. Everyone, and their aunt, now have a pair of Panda Dunks. They became the next big thing for influencers, just like Vans and white AF1s before them.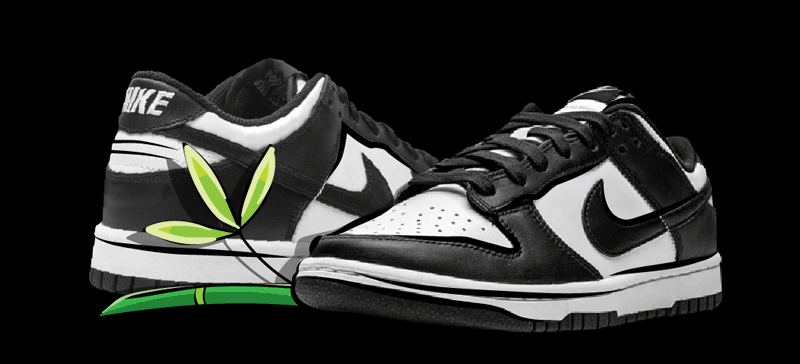 And if Nike is good at anything, it's capitalizing shit when it's popular. It took them a year until we got the first restock, but February 2022 rolled around, and so did the Dunks. And then, we got back-to-back restocks in June and August 2022 (which our users totally nailed). And seems like history's gonna repeat itself in 2023! In other words, if you didn't catch that shit on the first, second, or third drop, the 100th should be it! However, Nike SNKRS drops are a lil crappy, and you probably took Ls on all of them Panda Dunks before. But that's okay because another restock is in the works!
Is Nike Tryna Kill Its Pandas?
Did Nike Panda Dunks become White AF1s for real now? If not, then what's up with all these frequent restocks? The streets are now full of them kicks that sneakerheads (who live for rarity) are bummed out because of this hype-kill Nike's been doing. At the same time, Dunks Panda is still reselling for nearly double its retail price, which AF1s definitely ain't doing. But that doesn't mean that these Dunks haven't become many peeps' beaters. And although Nike's been attacking resellers, if the Swoosh persists in this same fashion, it'll just be like someone's arranging their own funeral flowers!
Panda Dunks: Drop #We-Lost-Count!
If you weren't following everything we're saying, we ain't holding a grudge, but you'll wanna pay attention here. The Panda Dunks Low and High are coming back, this time on April 13, 2023. The main difference between the two is that the high-top styles will come in women's sizing. Which will have a red NIKE sitting atop the tongue labels. The Lows will retail for the usual $110, while the Panda highs will cost you $125, so don't worry about inflation just yet! Now, make sure you prepare for that drop right. Who knows? That could very well be the last time you get the chance to cop that shit for retail!
Whether you're in it to flex or flip, make sure you get yourself a couple of pairs. These babies are worth around $196 (Highs: $248) in resale. So make sure you get a pair for keeps and a couple more to flip. Step by step, you could make it in the sneaker resale market. Good luck!