A Ma Maniere Jordan 12: Time To Flex Some Classy Shit!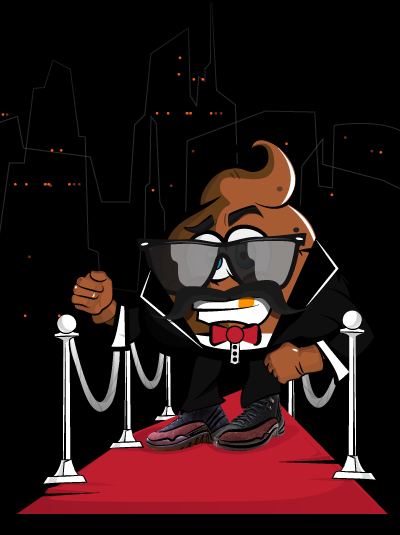 A Ma Maniere Jordan 12 is the shit you need to finish off your hottest outfit! Here's all you need to know about it!
One, Two, Three, Four… No, we ain't flexing that we can count right. These are the Air Jordans A Ma Maniere and Jordan Brand dropped in collaboration together. And lucky for y'all, it ain't stopping there! A Ma Maniere and Nike are droppin' yet another Jordan, but this time it's the 12s' turn to take the spotlight. Seems like someone's enjoying their collab this year! 
Now, that spotlight ain't working the same way for all people. The industry's in a frenzy with all the Adidas x Yeezy drama goin' on. Sneakerheads and resellers ain't finding solid ground to stand on. But luckily, the best sneaker brand is still here thriving as ever, along with its healthy partnerships. This being said, A Ma Maniere Jordan 12 will be hittin' them shelves real soon! And to say we're excited to flex it would be a downplay. In the meantime, since we're talking about AJ12s, you can check the upcoming Jordan 12 Golf here. 
A Ma Maniere Jordan 12 Be Drippin' With Style 
Let's start by giving the A Ma Maniere Jordan 12 the once-over. Till now, A Ma Maneire hasn't let us down with any of its drops. And apparently, this ain't changing anytime soon fam! Sneakerheads and resellers can't get enough of this collab, as stock wipes out in no time upon every drop. 
So, the upcoming kicks are droppin' in two colorways. Let's hope luck doubles as well when scoring them! One pair features a black base, while the other comes dressed in white. Burgundy Crush overlays the tumbled leather of both pairs, along with black wax laces. You can find the Jumpman embroidered on the tongues. Deep red covers the midsoles completing that rich look. This way, you'd rock these kicks whether you're heading to a formal meeting or hitting town.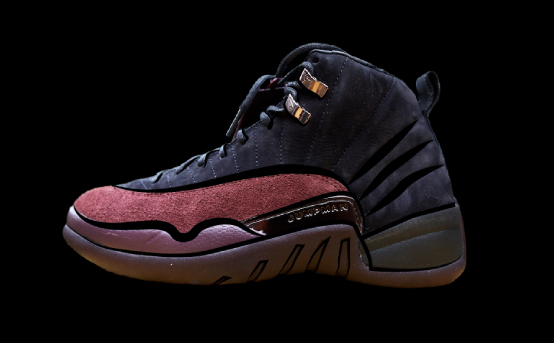 Wearing the new A Ma Maniere Jordan 12 will make you feel like you're in the lap of luxury. It's drippin' in luxury and class. So, if you got that hot outfit that you know is dope but ain't yet complete. There's nothing that better polishes off your look than the new Burgundy Crush!
Release Deets 
Retailing for $225, A Ma Maniere Jordan 12 was previously set to drop on November 17, 2023. But now it's been pushed back to March 2, 2023. Release dates ain't set in stone in the industry, especially with all that supply chain issues going on. That's why y'all should always keep yourselves up-to-date with all that's happening in case any last-minute updates crop out. And you can always refer to our blog to know all 'bout them hot drops and news. Saving you the best part till last, these Jordans are reselling for $332 on average! Therefore, if you're trying to start a reselling hustle, know that now is the best time to do so!
A Ma Maniere Jordan 12: Flex Or Flip?
Flex or flip the new A Ma Maniere Jordan 12? Well, why not both? You can flex a pair and flip others for some extra cash. Easier said than done? Not if you got one of the shittiest and coolest Nike SNKRS bots out there! TSB can raise your chances of scoring the kicks you want. This sneaker bot does everything you usually do manually but in a much better and faster way to help you beat others to checkout. Also, you can forget about the one-pair-per-person rule, because with TSB, you can cop multiples! Good luck fam!