Jordan 12 Golf Muslin: Hit 'Em Long And Straight!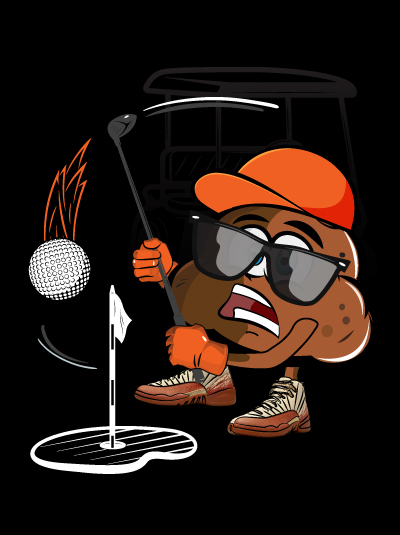 It's time for Jordan Brand to take over the golf course fam! We've already witnessed the Brand's success on the NBA court and the skatepark. Now, it's time to play the course! And trust Jordan Brand to get a hole-in-one by dropping the Jordan 12 Golf Muslin. They're the kind of kicks you can flex both on and off the course. And with shit going down in flames in the industry, count on Nike and Jordan Brand to be the crème de la crème among all chaos. No idea what we're talking about? Well, even if you been livin' under a rock, a simple check of our blog would keep you up-to-date with all the hot tea. And the hottest of 'em all now is the Yeezy x Adidas split-up. 
Jordan 12 Golf Muslin: More Goal, Less Talk, Right Kicks Is All That Golf Is About!
Eastside Golf and Jordan Brand sure know how to take it to the 19th hole as they partnered up for the release of the Jordan 12 Golf Muslin. Burnt Sunrises, faux reptile skin, and Muslin leather… speak of flexing some creative muscle. And the first thing y'all could notice is them spikeless outsoles. Don't get it? This means you can wear these Jordans anywhere you want, including a good ol' golf game. The kicks also feature a creamy leather upper and a Sedona red mudguard. The metallic Jumpman on the outsole and the Eastside swinging chain logo on the tongue are just the sprinkles on top. So all in all, Jordan 12s are the stand-out kicks. And with a dope colorway such as this one, you'll certainly catch the eye. 
Release Deets
Retailing for $200, the Jordan 12 Golf Muslin is gonna drop on November 12, 2022. And peeps, let us tell you that resale value's lookin' more than good. Kicks are reselling for $437 now. And from the look of it, the price might just skyrocket anytime. I mean, just look at this beauty and you'll get it. 
We definitely know how hard it'd be to give up these pairs for resale, but you could always keep one for yourself and flip others. We're talking plurals now like it's a piece of cake. And fam it could be just that if you knew what tools to use. Don't worry, no Voodoo tools would be necessary. It's much easier than that. What you'll need is the coolest and shittiest sneaker bot, then all will be good. Well, not really if you mess up your accounts and proxies. You gotta choose 'em wisely to win 'em proudly. Speak of a more shitty rhyme. 
Real talk though, cool shit's always hard to get. But a good SNKRS bot like TSB can promise you a good time… Good time copping of course! We don't need no heads in the gutter peeps. But let's warn you again about getting the best Nike proxies and accounts. Because two bads cancel out the good sometimes, ya know. Also, if you're new to all this, a cook group could come in handy, as it helps guide you through it all.