Yuto Horigome Dunks: When Nike SB Meets Olympic Triumphs!
Looking to push for glory and escape the ordinary? Then we have the thing for you today. Nike is blessing us once again by adopting one of the most elite international skateboarding talents. Yuto Horigome, the 24 old pro skateboarder, made history when he became skateboarding's first-ever Olympic gold medallist! And in a short time, he has collaborated with big names in the skateboarding world such as Spitfire Wheels, April Skateboards, and Venture Trucks. But now, Yuto will lend his touch to the Nike SB Dunk Low. Yuto Horigome Dunks are some collector-level shit if you ask us.
In fact, Nike's recent collabs seem to consistently result in highly sought-after dunks! This year alone, we've got the iconic BornxRaised Dunks, the nostalgic Powerpuff Girl Dunks, and the spectacular April SB Dunks. Which we heard will have an F&F version, and our man Yuto Horigome will get a pair.
But now get ready to learn more about why you need to prepare hard to get Yuto Horigome Dunks into your cart. 
On another note, if you've copped enough dunks this year, check out the extraordinary CPFM Air Flea 2 coming soon!
Yuto Horigome Dunks: A Gravity-Defying Elegance
From shredding the streets to soaring through the sneaker scene, Yuto Horigome isn't just flipping tricks! He's flipping the script! His new dunks are a tribute to skateboarding's indomitable spirit. Therefore, Yuto Horigome Dunks are a super clean take on the iconic Dunk model, wrapped up in a visually pleasing color palette. It features a smooth blue-grey suede joining a crisp white leather for the upper. Completed with a buttery Swoosh and cross-feather motif on the heel. Moreover, the tongue proudly bears Yuto's name.
The shoe will come in special packaging and feature an extra pair of laces.
As for a release date, don't worry shit fam! The wait for Yuto Horigome SB Dunks won't be long. These game-changing SB dunks are releasing on August 29 via the SNKRS app and select Nike retailers worldwide. Priced at $120 each, these are gonna sell out. Fast!
How to Take a W on these Dunks?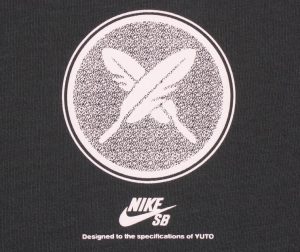 While it's always a smart move to snag a pair of Dunks, these sneakers are truly an investment. Currently, they're fetching an average of $624 on StockX! Consider copping 'em in bulk and enjoy profitable returns. Who could say, these might be the sneakers that open the door to your successful sneaker reselling venture?
Dropping on August 16 gives you enough time to equip yourself with a great Nike Bot that can secure this pair! SNKRS drops are always tricky af and people end up taking loads of Ls on them. If you ain't ready to spend more than triple their original price, you have a chance to buy these babies. Using the shittiest aNike SNKRSbot that is within your reach. For only $300 a YEAR, you can cop endlessly without the concern of missing drops! Finally, brace yourselves with the right proxies and Nike accounts, and you're set to WIN!