February 2020 Sneaker Releases! Every Sneaker Dropping This Month!
January is finally over. FINALLY. We can't say we'll miss it. Let's be real. This month will go in history, for sure. Yeah, for being the worst month ever! Although let's be fair, we did have some pretty sick January sneaker releases. But, it's time for a new month! New sneaker releases! We got a whole bunch of upcoming sneaker releases up this month. Epic sneakers you do not want to miss. And, to help you keep track, we put together a list of every sneaker release dropping in February of 2020! 
This Month's Sneaker Releases:
Nike x Strangelove SB Dunk 
We start off the month with new sneaker releases: The Nike x StrangeLove SB Dunk! It's a special Valentine's Day sneaker made in partnership with StrangeLove Skateboards. It's the perfect fit for Valentine's gift if you wanna go all out for Valentine's Day! If not, you could always check our list of gifts under 30$ that would make any sneakerhead happy! This is a limited amount release which drops first with a special box on February 1 on strangeloveskateboards.com and then on February 7 in select skate shops! They still haven't announced a retail price yet, but we think it'll go for $200 like the Pigeons!
The Air Jordan 1 Hi Retro 85
Michael Jordan's signature sneaker is back! The banned colorway! The rebel sneaker! It's back and ready to drop in 2020! It looks exactly like the sneaker from 1985, but the colors are flipped. Where we had black we got red, and vice versa! It's also a very very limited release. We're talking like 23,000 pairs only. For the world!! This is a sneaker you absolutely can NOT, we repeat, NOT miss. So, make sure you got a sneaker bot for this one. This might be one of the craziest sneaker releases of the yearThe sneakers come out on February 8 for a price tag of $200.
Air Jordan 1 UNC to Chicago
So, Jordan's 2020 sneaker releases list is growing bigger by the minute! We got yet another Air Jordan 1 coming up this February! It's a sneaker that represents! Literally. It represents two of the most defining moments in Michael Jordan's career! One with the North Carolina Tar Heels and the Chicago Bulls! It has a red toe and outsole with blue ankle collars and Swoosh. The sneaker releases on the 13th of February with a retail price of $170. 
Air Jordan 5 Off-White
So 30 years ago, Nike dropped the first Air Jordan 5. And now, it's back again in 2020! The Air Jordan 5 Off-White is here for the All-Star Weekend! It first surfaced during the Paris Fashion Week by Virgil Abloh, and now it finally has a release date! The sneaker has the same metallic grey colorways as the original OG Air Jordan 5, but Virgil made sure it has the Off-White vibe. It has a big hole right through the tongue, and other circles on the side panels. This continues on with his fashion show theme! This sneaker drops on the 15th of February for a retail price of $225.
The Air Jordan 1 High OG "Pine Green"
This is the basic Air Jordan 1 dressed in a Pine Green colorway. It has a green toe, Swoosh, and ankle collar with green outsoles in the end. Very natural? We don't know. It's a pretty cool sneaker if you're into green! It seems like we got a bunch of Air Jordan 1's coming up. This green sneaker drops on the 29th of February for $170.
New Beginnings Pack
More blasts from the past. We got another OG! We got the Nike Air Ship x Air Jordan 1 New Beginnings pack. God we love sneaker packs! They're the best thing ever. Like the Fearless Ones pack, we had last year! This pack comes with 2 pairs of sneakers. As you must have guessed from the name! We got the Nike Air Ship: a legendary mythical sneaker. And the Air Jordan 1 Retro Hi OG '85! This pack drops for $350, but we don't know exactly when yet. We just know it drops in February, so keep your eyes open for any updates from us!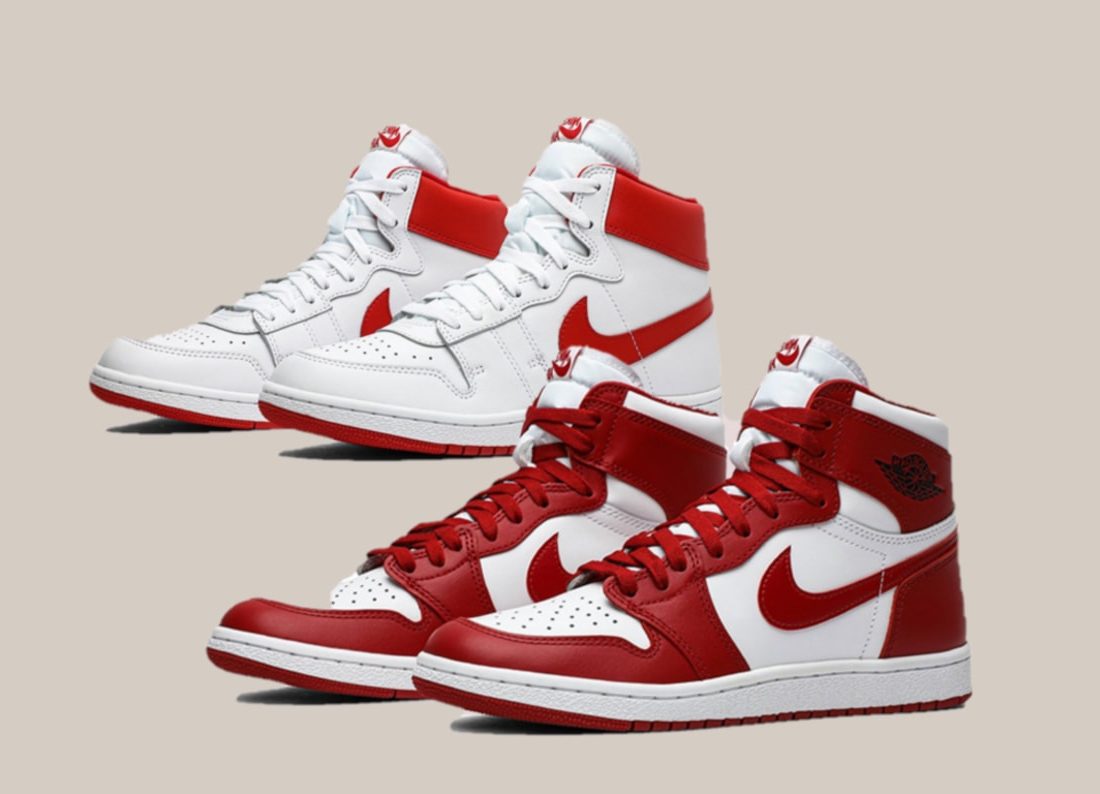 So this is your chance to get into sneaker reselling. We got a LOT of sneaker releases coming up! And, there's no better way to start than a Jordan or Nike! And, if you're thinking of taking on the sneaker year manually, we salute you, man. You brave. But, if you decide to be smart, then make sure you get yourself an awesome Nike bot!