The Fearless Ones Last Ride! Air Jordan 1 Mid CLOT and Zoom Drop!
So, a few years back, 10 years to be exact, Michael Jordan gave a speech about how fear is just an illusion, and that's why Nike started a series of Air Jordan 1s called the "Fearless Ones". Each sneaker in this pack represents a certain strength, and the series featured 6 different collaborations! SIX! The Maison Château Rouge, the Facetasm collab, the Melody Ehsani and more! Also, the series includes the Edison Chen CLOT x Air Jordan 1 Mid sneakers and the AJ1 High Zoom Fearless which both drop this December!
CLOT x Air Jordan 1 Mid
Edison Chen, the founder of CLOT, brought the East and West together to create a whole new culture of streetwear. They use fine silk and incorporate it into their designs, taking things to a whole new level! And that's exactly what Edison Chen did with this AJ1 Mid sneakers! They took their signature silk and dressed this Jordan with it. They also gave the Swoosh a faded look that blends smoothly into the white silk upper. And finally, they added a coin token on the bottom of the laces inspired by Chinese currency! 
You can cop this sneaker on December 7th with a retail price of 140$ and you can buy it on solelinks.com.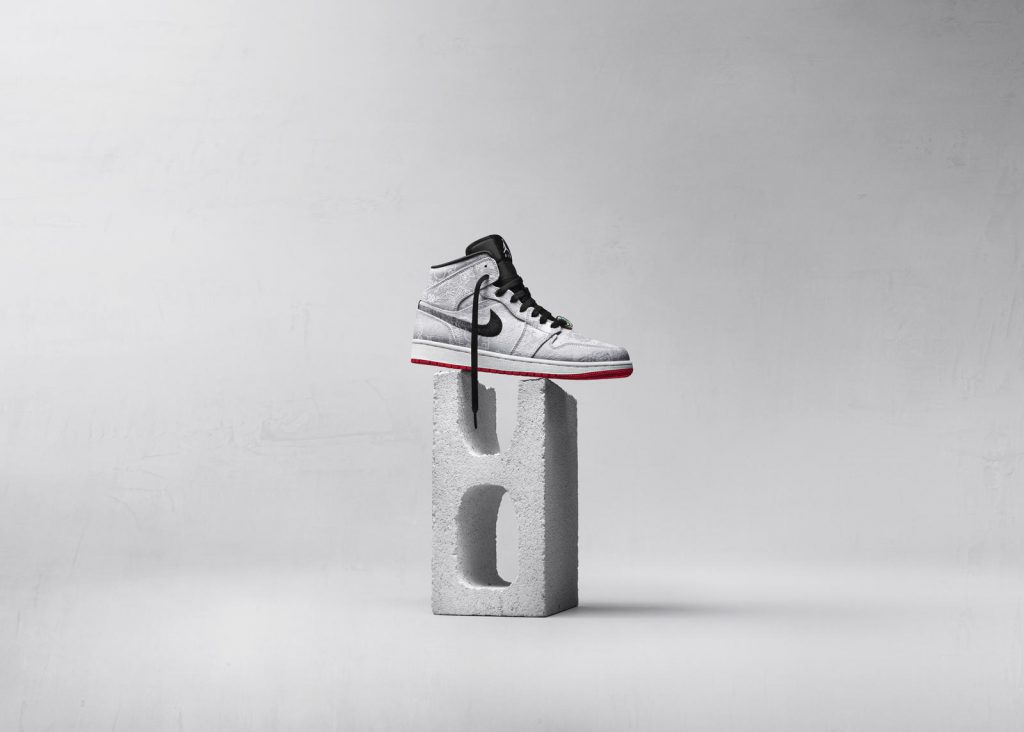 AJ1 High Zoom Fearless
The first Air Jordan marked the beginning of a basketball era, and it changed the game! This is exactly what this Air Jordan 1 High Zoom Fearless sneaker does too! It literally changes color as light hits it at different angles! The upper is completely made of 3M reflective material that reflects iridescent colors when it catches the light. It also has a full-length Zoom Air unit for that perfect cushioning and an icy-blue sole! It also has a pattern of the letter "Z" all over the outsole. Can't have too much of that Zoom! 
This awesome sneaker also drops on December 7th for a retail price of 175$ which you can buy on solelinks.com.
It's convenient if you want to buy a sneakerhead some dope sneakers for Christmas unless you're on a tight budget and want a gift for under 30$ that is! You can also check out the "Come Fly With Me" sneaker if you really wanna join the Fearless fam and can't wait for these to come out!