Nike Terra Forma: An Endless Creative Legacy!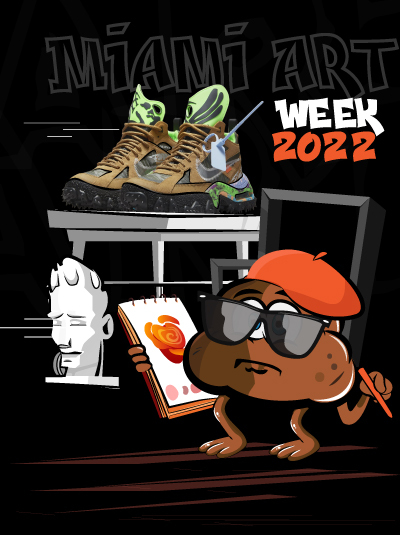 Count on Nike to make sure the late Virgil Abloh's creative legacy lives on. While he left the industry in sorrow, Nike's bent on making the world never forget about the great artist. And in his memory, the Swoosh will be dropping Nike Terra Forma. Virgil's first from-scratch design in the history of the Nike x Off-White collab. And this introduction is gonna take place during Miami Art Week 2022 event. 
Nike Terra Forma: Introducing Another Nike X Off-White Chapter
Winter's coming, y'all! And to stomp your way through it, you gotta add some volume to 'em soles. We don't want your feet drowning. Which leads to you being sick. And that fam would make you miss the coolest kicks pending to drop next month. Moral of the story? Don't get your feet wet. How? By getting the upcoming Nike Terra Forma. It's the shit you can wear throughout the season, on a rainy day, on a hiking trip, or literally any day. The good part here is that you won't be slipping as long as you're wearing them kicks. Nobody said anything about the possibility of you breaking your neck 'cause of the chunky soles through… 
As long as you can take a lame joke, that won't be happening. Because Nike Terra Forma has got spikey soles that hold onto the ground more than you hold onto toxic people. HA! Adidas could use that, since it ain't doing much of the holding-onto-people shit nowadays! The Three Stripes be lettin'em go and taking over like it's a good ol' sunny day and rainbow shit. Anyway, let's focus on our kicks… for the time being, that is!

So, kicks will be dropping in two colorways: White and Wheat. The White pair features vibrant purple tongues and sock liners. While the earth-toned kicks will come clothed in brown uppers and black outsoles. Tongues match the sock liners in vivid green color. What the two have in common are multicolored midsoles and spiked mountain-like outsoles. Nike Terra Forma will come in a unique red shoe box with "SAFETY DEPOSIT BOX" written on the surface. Even the box is some special shit!
Release Deets
Here's all we know 'bout Nike Terra Forma. Kicks will drop on December 21, 2022, for $210. As usual, they'll launch via Nike's official website. And judging from Air Force 1s, you must know that this collab is every sneakerhead and collector's dream. Meaning that these kicks will, without a doubt, be coveted as heck! Also, these kicks are now reselling for $340 on average! So, let's wait and see how much this value increases till copping date arrives! In the meantime, Travis Phantoms should keep us busy enough!
How To Catch 'Em Nike Terra Forma Kicks
Ever searched what delusional means? Well, in the sneaker world, this word means the following: "A person assuming he is capable of copping exclusive kicks manually." With all due respect to Person, he must know shit about limited-edition kicks. Becuase with a drop like Nike Terra Forma, demand tends to be much higher than supply, which can easily lead to you taking Ls. However, that doesn't mean there's no way around that shit. To make 'em chances slimmer, all you gotta do is know your sneaker bots right. 
Regarding this drop, you must have a kick-ass Nike bot, like TSB, by your side. It helps you cop all of 'em Nike kicks you got on your wishlist. And not from a single area. But from more than 50 regions around the world. So, with TSB you'll be all set to become a certified sneaker reseller! And the best part is that it only costs you $300/year!
Click below to learn all about TSB, and get it before you miss out on more drops!