Weekly Shitpost: Virgil Abloh's Loss Takes Over the Industry
This week our shitpost is a little sad. Although we've got awesome news and shit to share, one piece of news got us in shock. If you ain't ready for some emotional shit, you gotta brace yourself. But don't worry, this week isn't all bad, because we got cool news for the gamers and sneakerheads alike! From Virgil Abloh to Fortnite, to IVY Park, the week is a rollercoaster of emotions. Now let's get kickin' and check out what the industry has to offer this week. 
The Industry Lost the Great Virgil Abloh
It really is a loss when we think about how much he added to the sneaker culture. When we talk modern and contemporary shit in the industry, we immediately think of Virgil Abloh. People loved the guy, or even loved to hate on him. Either way, he was living rent-free in every sneakerhead and streetwear fanatic's head. We won't get into the impact of everything he did. We'll just settle for the fact that he took streetwear and planted it in the high-end fashion scene!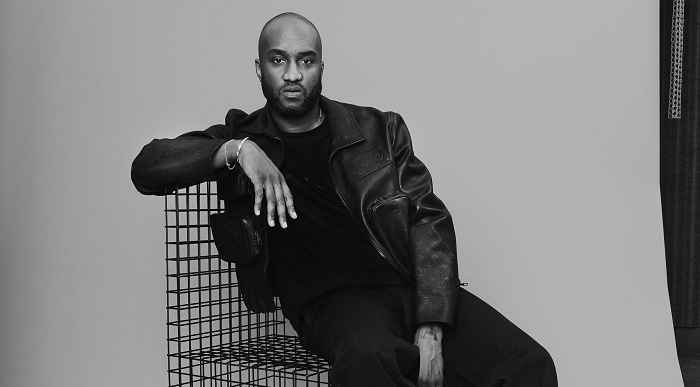 Virgil Abloh is the creative mind behind the brand Off-White. And with Nike, he dropped some seriously awesome sneakers. In fact, any kicks we got became a grail to many with stupidly high resale values. In addition to his career in the fashion and sneaker industries, Virgil is a DJ and artist all over. His last milestone was becoming the artistic director of menswear at Louis Vuitton.
Virgil passed away after a battle with an aggressive type of cancer on November 28, 2021, at the age of 41. May he rest in peace and power.
Fortnite x Jordan Brand: An Epic Launch of Epic Retros!
You don't have to be a game to know about Fortnite. The game hosted so many crazy events that you couldn't ignore it. From Marshmello to Travis Scott, the game always managed to go viral. And this time, it's taking basketball fans on a trip with a whole freakin' Jumpman zone! Starting from December 1, 2021, you can go on quests and a scavenger hunt to win awesome prizes. When you complete the hunt, you'll unlock new rooms and more. There's also a trickshot challenge that you can complete to unlock new outfits! You can read more about all of this shit right here.
Speaking of Cool Greys, the kicks are dropping really soon. So make sure you check out everything you can find out about this release here.
Beyoncé's IVY PARK Killing the Game
If you haven't seen the new teaser, then you're missing out on so much. The sneaker industry is witnessing a crazy fifth collaboration between Adidas and IVY park. And this time, the teaser is literally star-studded. From Queen B herself to people like James Harden and Reese Witherspoon's kids, we got an amazing teaser. The collection includes 89 apparel pieces, including 4 sneakers! Take a look at the teaser down below!
Virgil Abloh Left a Legacy that We Won't Forget
The creativity of Virgil Abloh was pretty unmatched in the industry today. But not everything is lost, because Off White sneakers are still the shit! And when, or if, we ever get a new pair, we'll need a Nike SNKRS bot. And if you don't know your shit around sneaker botting, check out these guides: