Nike Cortez Sacai: If Time Travel Was a Pair of Kicks!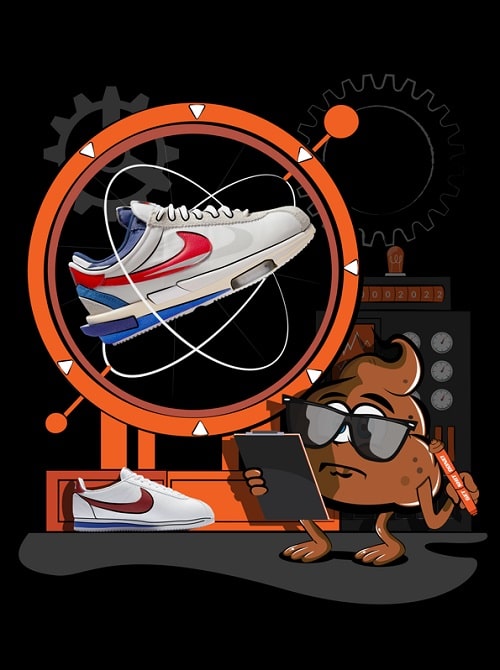 Today, we're gonna use a sneaker time travel machine and bring one of our favorites to 2022! We all know how today it's hard to reach classics status. That's why Chitose Abe chose one of the existing kicks and added her hot take! The new Nike Cortez Sacai is everything we love about classics and everything we love about new sneaker tech. So if you're ready to cop that shit, you'll wanna read on! And if you're into more modern pairs, Travis Scott's AJ1 and J Balvin's AJ2 are certainly sick options fam!
Another Classic?
So before we end the summer season, we need a juicy collab to cop. And guess what? The new Nike Cortez Sacai is totally that. First, we gotta give it to Sacai because we've been getting lots of lit releases with the brand's signature. And really, who doesn't like modern versions of popular classics? That seems like Sacai's specialty throughout the brand's collab history with Nike. And the Cortez pick seems to be the thing now since Sacai ain't the first brand bringing the heat with it. *Ahem, ahem, Union Cortez*
Nike Cortez Sacai Is the Mashup We Need!
So what's new about Nike Cortez Sacai that'll make you wanna cop? Well, everything! But let's start with what's still the same. The classic colorway (white-blue-red) is staying to kickstart the new silhouette. And of course, the upper is the same as the Cortez we know and love. But that's as far as the similarities go. That shit's bringing a whole new sole with a visible Zoom Air unit at the front and double the layers everywhere else.
The upper is also gonna have Sacai's signature double-everything. We've got double the tongue, double the swoosh, and double the collars! Which kinda leaves us asking: how many layers are too many layers? The answer is definitely not two though. So all in all, the kicks look hella cool with that classic feel to them! And that's a great mix, especially since Nike is celebrating the 50th anniversary of its first-ever design.
Release Deets
Nike Cortez Sacai will drop on Nike SNKRS on August 31, 2022, for $185. And if you wanna make some profit, this is a decent pair to make a profit with. In fact, you can flip them for about $270 on average. Of course, if you buy the kicks in bulk, you can make enough to start investing in higher-grossing kicks! That way you can crack into the sneaker resale game the right way.
How to Catch the Nike Cortez Sacai?
Will you try your luck on drop day? Well, you're definitely gonna need a Nike bot for that. It won't guarantee the W, but it'll give you better chances at catching one… or more! But make sure you get the right proxies and Nike accounts. Otherwise, kiss the "Got 'Em" goodbye! And before you go, make sure you stay tuned to the shittiest blog around for the latest sneaker news. Good luck!