Nike AIR Movie: Ready For Some Popcorn Time Sneakerheads?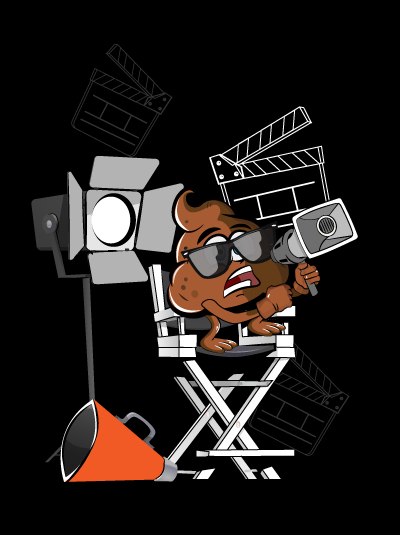 Being the sneaker giant everybody recognizes doesn't come easy y'know. That shit took Nike years to accomplish. The brand took many risks throughout its time in the business. But the leap of faith that made it really hit the jackpot is collaborating with the now-NBA GOAT, Michael Jordan. And this way we come to the best news this year gotta offer! A Nike AIR movie is coming your way y'all! And through it, you'll get a glimpse of all that was happening outta the public view. So, let's check out together what this movie is all about!
What To Expect From The Nike AIR Movie: Courting A Legend
Y'all must know, covering all of Nike's history would need more than a one to a two-hour movie. Maybe a good ol' series might do. But y'all will only be getting an AIR movie for now. It will mainly focus on the odds Nike laid to sign a contract with the then-rookie basketball player- Michael Jordan. 
And according to the trailer that was released a week ago, Matt Damon and Ben Affleck will co-star in the upcoming Nike movie. Now that's an acting duo for the books! Matt Damon will be playing the role of Nike's marketing executive- Sonnet Vaccaro. The same person who believed in Michael Jordan and convinced him to strike a deal with the Swoosh. Ben Affleck, however, will take Nike's co-founder- Phil Knight- role. Mind you, Affleck is the director of this movie as well! Speak of legendary multitaskers! 
So, the trailer mainly focuses on Vaccaro's attempts to convince both MJ's parents and his company that a Michael Jordan x Nike collab is the best thing that could ever happen to both parties! And you must all expect to see them banned Air Jordan 1s stealing the spotlight in the movie. At the end of the day, they were the kicks that started it all! In case you wanna take a look at the said trailer yourselves, check it out yourselves here! 
More Deets? We Gotcha! 
It all depends on marketing strategies fam! And if we're talking technicalities here, y'all must know that a company's first aim is developing brand awareness. Nike worked real hard till it reached a level where people recognize its Swoosh label in every corner of the globe!  
And if you're a sneakerhead, you'd know that this ain't the first time a movie about Michael Jordan releases. Fact is, there's a whole series on Netflix called The Last Dance that revolves around Michael Jordan's career. However, the main focus of this sports documentary is MJ's final season of the NBA with the Chicago Bulls! It's worth noting that, this documentary brought the spotlight to Air Jordans like never before as Jordans' resale values shot up through the ceilings! So, what exactly will the new Nike AIR movie bring retailers and resellers this time? Guess we'll have to wait and see! 
We ain't done yet! It's said that Amazon is "set to release a $7 million ad during Super Bowl 57" for the upcoming film! It'll also be streaming on more than 3,000 screens in the U.S. After that, you'll find it on Amazon Prime. 
So, if you're in to watch this dope movie, know that it'll drop on April 5, 2023, in theaters. Make sure not to miss it! This might be the movie that gets you into the sneaker copping and the reselling business once and for all!