Messi Jersey Sales: Up And Up They Go!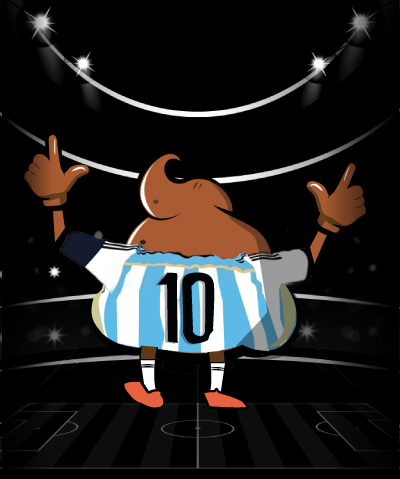 Breaking News: Adidas has entirely run out of every single Messy jersey y'all! From Argentina to Qatar and around the globe, online and in stores, and in every size, Lionel Messi's Argentina No.10 shirt is out of stock!  So, what happens to them peeps wanting to get ahold of the blue and white striped shirt? They head for the resale market, of course! And heading to resale platforms is exactly what fans did, boosting Messi jersey price like crazy. It's worth noting that this out-of-stock parade ain't a couple of days old. Fans left not one Adidas jersey for retail even before the game!
Messi Jersey Sales: What's The Story? 
Let's agree on the 2022 FIFA World Cup Qatar being the most unpredictable World Cup to ever happen. But that made the tournament even doper than it already was. It was Brazil taking the cup back home till it wasn't. It was Argentina's win with a 2-0 in the first half of the final game until that score changed to 2-2 for France in the blink of an eye! All thanks to France's rising champion, Kylian Mbappé. But in the end, it was no other than the football GOAT himself, Lionel Messi, lifting that trophy and bringing it back home. Wanna hear some poetry? That was Messi's last World Cup performance. Speak of ending shit on high notes! 
After all of this went down, you don't expect things to stay the same as before, do you? Soccer is the world's most popular sport with an estimated 3.5 billion fans! That's nearly half the world's population. Now Messi jersey being sold out worldwide, way before the final game went down, makes perfect sense.
So, what happened here is that the sky-blue jerseys went MIA from literally every place that sells them for retail. Therefore, fans resorted to resale platforms, especially StockX. And there they were met with their not-so-surprise of a sky-high resale price. Messi jersey price bounced from a retail price of $120 to a resale value worth $400+ on average on StockX! And on the World Cup's final day, Messi's number 10 jersey sold for $627! However, now that the hype settled a lil bit, that value dropped to an average of $313. Which is still high compared to its resale. 
Sneakers And The Resale Market: The Power Couple Of Today's World 
Although the resale market ain't only about sneakers, kicks do live high up its food chain. Which makes copping exclusive sneakers for retail a very tough job to do. But count on sneakerheads to come out with the brightest of ideas and introduce sneaker bots to the world! And since Nike is the leading sportswear brand in the industry, it's got its own Nike bots roaming around. That's 'cause a specialized Nike bot boosts your odds at copping better than others do. 
What's even better is you finding both a kick-ass and an affordable bot at the same time. Does that shit even exist? If you're asking such a question then you definitely haven't heard of TSB yet. But now that you did, we'll let you know that The Shit Bot has been triumphing in scoring Ws like there's no tomorrow!
More on TSB? Click below!
And if wanna start your copping game, now's the best time to take the step as December still holds hot Jordans about to release! But if you wanna start fresh with 2023, there's a whole Jordan release lineup waiting for ya!