Here's Why You Should Give a Duck About Jordan 5 Oregon [2020]
The Eugene-based University of Oregon is at it again! Now you know Air Jordan is all about supporting athletic college teams. After all, that's how MJ started out before signing with the Chicago Bulls. But the Oregon Duck has laid its eggs in more than one basket over the years. In 2014, one of the most notable Oregon-inspired releases took place with the Jordan 5 Oregon Ducks PE. Which featured the Jumpduck for the first time on a Jordan 5 team green cover. Reselling for a minimum $5K! So, before we duck and go under the upcoming Jordan 5 Oregon Duck, let's take a look at the team's most hyped Jordans!
Top Worth Jordan Oregon Ducks
Jordan 5 Oregon Ducks PE (2014)
Avg. Aftermarket Value: $7,000


Jordan 3 Oregon Ducks "Pit Crew" (2011)
Avg. Aftermarket Value: $5,000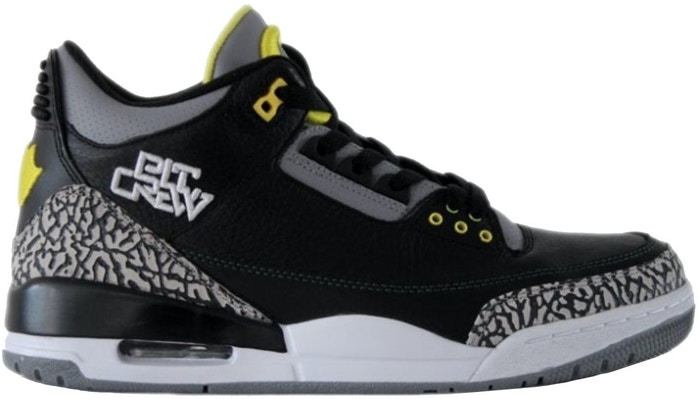 Jordan 14 Oregon Ducks PE "Grey" (2015)
Avg. Aftermarket Value: $2,500

Jordan 13 Oregon Ducks F&F (2018)
Avg. Aftermarket Value: $4,500


Jordan 3 Oregon Ducks PE "Tinker" (2018)
Avg. Aftermarket Value: $7,000

Is AJ5 Running Out of Ideas?!
Well, what do you think? Air Jordan 5 has only 3 OG colorways. Which it lived up to this year with 3 Retros of each. Virgil Abloh took charge of the Jordan 5 Metallic Black Retro in February. Fire Red dropped its silver-tongued Retro a couple months later in spring. And Grape took an explosive purple alternate cover this summer. Heck, even the reverse colorway of Alternate Grape dropped a few days ago. Not to mention the Jordan 5 Top 3. Which combined the 3 above in holy tri-mony. And if you thought that was the end of the Retro line, the silhouette managed to bring back the showman who promoted it from the start. The Fresh Prince of Bel Air! Since a Jordan 5 Bel Air Retro dropped for him too. 
So, after nailing its ancestors in the first half of the year, the fifth model seems to be going through its hype history to recreate Retros worth-copping!
Jordan 5 Oregon Ducks (2020)
The latest and upcoming Jordan 5 Oregon Ducks Retro features the green team color on a saturated exterior. With no intention of shying away. The green colorway is bold and dominant. So much that the yellow team color only pops out on the midsole's shark tooth. We get an extra shark tooth with that yellow pop. But the rest of the sneaker is all black. The eyelets, laces, and Jumpman logo are all black. It was like that last time with the 2014 Retro, so what makes it bizarre now? 
Well, the 2014 Retro had the Oregon Duck logo stamped on its heel. Which boosted its value big time. But the 2020 edition has got "Quality Products Inspired by the Greatest Basketball Player Ever" stamped on its heel next to the Jumpman. Fam, we know you the GOAT. Why d'you have to steal Oregon's thunder? Team fans wait on this sneaker religiously. So it wasn't a smart move to "peace out" on their expectations J team! Even if the Retro was a PE pair.

Why You SHOULD Cop the Jordan 5 Oregon!
The Jordan 5 Oregon Ducks will release on September 12 for a retail price of $225. But the Duck removal may have caused a break in the hyped Jordan Oregon Ducks chain. It was all slick designs, PEs, and F&Fs before this one. But to be fair, it looks exactly like its 2014 PE edition. Maybe even better with its bold use of team colors! Since this pair is intended for the public, Jordan probably took into account that it wouldn't please non-fans to have the duck on it. Unclear agenda with awesome results. Because fam, Oregon Ducks fans are gonna want in on this. If not to resell then to flex at every game and sports event! They'd recognize these colors anywhere. That's where your power drops in if you ain't one for the yellow green game!
It's reselling in the $300-$600 range. So it wouldn't hurt the ducks if you learn what to expect from the best Nike bot in the market. Because fan or non-fan, copping Nikes and Jordans is a gold mine with many crazed diggers.