Jordan 12 Field Purple: A Nostalgia for Golden PEs
*Sighs* The love we have for PEs' public release is endless! Especially if they nod to certified Jordan sneaker legends. What's better than finally having the chance to wear sneakers that have never seen the light of day? So, if you're a purple Jordan fanatic and a memory chaser, the Jumpman has another very similar PE on the way. This time with the help of the brand's 12th model. We're happy to present the Jordan 12 Field Purple.  
While wearing an  AJ12, MJ scored his game-winning shot in game 1 of the NBA Finals. He was also wearing the 12s during the epic Flu Game when he and the Chicago Bulls won their fifth title in 1997. But now in 2023, the new Jordan 12 Field Purple is a tribute to a whole other legend. Who is that? And why's that shit worth owning before the summer ends? Let's find out! However, if the 12s ain't your jam, the Jordan 11 DMP is the way to go!
Jordan 12 Purple Field – Getting the Two for the Price of One!
The inspo behind the colorway could be two things. The first one is Gary Payton. This former NBA icon rocked some hot PE Jordan 12s during his 2003-04 victorious season with the 'Lakers'. However, this ain't the first time the Jordan Brand draws inspiration from Gary Payton. In 2020, they dropped the University Gold version of these awesome PEs. However, the less obvious story behind the kicks is Mike Bibby's AJ12 PEs that showed up throughout his career with the Sacramento Kings. Bibby's in-game accomplishments speak for themselves. And if you look deeper you'll see that all of the crazy moments in his career happened while he was wearing wild Air Jordan colorways.
Well, it looks like the charming Jordan 12 Field Purple is taking over the hottest Jordan Drops for this summer.
A closer look at the Jordan 12 Purple Field
First things first, y'all should know that part of being a sneakerhead is looking like one! So, make sure you know how to lace 'em kicks the right way.You also need to learn how to style your precious kicks. Cause they're no use to you if they don't fit the fit!
As for these Jordan 12, the silhouette is impressive and flex-worthy! The simple colorway arrives in a mixture of black, field purple, and metallic gold. Well, like in its appearance the resulting color combination is "Lakers Away." More details include golden eyelets and purple stitching.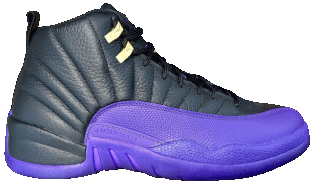 Cop the New Js as Your Summer Farewell!
The Jordan 12 Purple Field will drop on August 19th, 2023. The retail price is $200 for adults, $150 for grade school, and $90 for toddler pairs. Jordan Brand debuted many inspirational pairs but this one will probably be one of its best. Selling out as fast as the fire spreads! Currently, we're looking at an average reselling price of $331. This number will most likely go up once everyone realizes they lost a big chance to catch them at retail! 
You'd think that scoring a pair like that would be a breeze huh? Well, you're wrong because other peeps will be thinking the same! Now, Nike SNKRS drops are shitty sometimes, and it's so easy to take the L. But we all want the Ws, and that's exactly why you need a powerful yet affordable Nike bot like TSB! But a bot alone can't do shit if you don't have the right proxies and Nike accounts. So make sure you stack up on these and know everything you gotta know with the right cook groups. The last thing you need after doing all that is sheer luck fam!