Best Air Jordan Colorways Over The Years
Air Jordan sneakers are best known for their unique silhouettes, amazing craftsmanship, and often, their reselling prices! Which is the real shit we always discuss. But today, we're off to explore the best Air Jordan colorways. Another key factor in making Js so IN and timeless!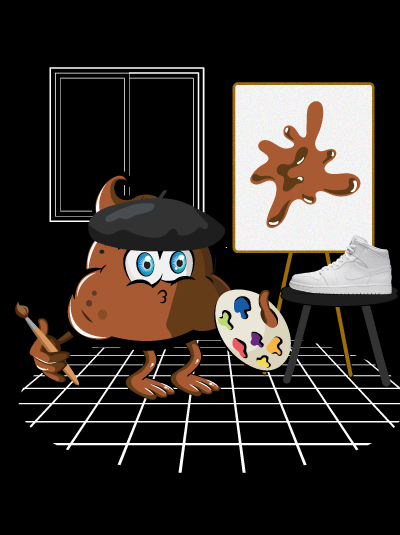 Air Jordan Key Design Features
The Air Jordan line of sneakers has had many different designs over the years, with each model featuring its unique look and features. And respective resell value and hype! But all Jordan models have a few features and elements in common that make them JORDANS! Including the color palette. So let's start with some of the key design elements that you can widely see in various Air Jordan models:
Jumpman logo: The iconic Jumpman logo is a silhouette of Michael Jordan jumping with a basketball, and is used on most Air Jordan models.
Nike Air branding: Many early Air Jordan models featured the Nike Air logo on the heel, which has since been replaced by the Jumpman logo on newer models.
Visible Air: Some Air Jordan models feature a visible Air unit in the heel for added cushioning and support.
Elephant print/ Cement: A distinctive elephant print pattern has usually dressed the Jordan 3s. But in a recent turn of events we got ourselves an Air Jordan 1 Cement!
Patent leather: The use of patent leather on the Air Jordan 11 helped to make the sneaker a cultural icon.
Different materials: Air Jordan models have been made using a variety of different materials, including leather, suede, nubuck, and more.
These are just a few of the many design elements and features we've seen in Air Jordan models over the years. The line has evolved and changed over time, but the Jumpman logo and the legacy of Michael Jordan have remained a constant presence in the brand's designs.
Best Air Jordan Colorways
The Air Jordan line has released many popular colorways over the years, and choosing the "best" ones can be subjective. However, here are some of the most iconic and beloved Air Jordan colorways:
"Bred": Short for "black and red," this colorway is most common in the Air Jordan 1 and 4 models.
"Concord": Featuring a black and white upper with purple accents, the Concord colorway often dresses the Air Jordan 11.
"Chicago": The red, white, and black colorway of the Air Jordan 1 that Michael Jordan famously wore during his rookie season.
"Royal": A blue and black colorway most often seen on the Air Jordan 1.
"Infrared": A vibrant shade of red used on various Air Jordan models, including the Air Jordan 6.
"Cool Grey": A grey colorway used on several Air Jordan models, including the Air Jordan 4.
These are just a few of the most iconic and popular Air Jordan colorways, but there are many more that fans of the brand hold in high regard.
Significance of Colors in Jordan Designs
Color is an important aspect of Air Jordan sneakers. The choice of color in all Air Jordans is never arbitrary. Colors have always played a significant role in the popularity of the Jordan Brand. And here's what some of your fav color schemes signify:
Team colors: So many of the best Air Jordan colorways draw inspo from basketball team colors. As Jordan Brand kicked off with NJ's deal with Nike, Basketball has the most impact on the design of Jordans. Many Air Jordan models feature the color palettes of the basketball teams Michael Jordan played for, like the Chicago Bulls and the Washington Wizards.
Pop culture references: For as long as forever, Pop culture has inspired Air Jordan colorways. The "Space Jam" colorway of the Air Jordan 11 that released in conjunction with the movie of the same name.
Exclusivity: Some of the most iconic Air Jordan colorways are exclusive editions or collaborations with other brands and artists like Travis Scott and Virgil Abloh.
Self-expression: Air Jordan colorways are a way for fans to express their personal style and individuality. Many collectors seek out rare or unique colorways cause owning a 1 of 1 is always IN STYLE!
Which of the Best Air Jordan Colorways Should You Buy?
If you can afford it? All of them!
But to be real which Jordan colorway you should buy depends on your personal preferences and needs, but here are some reasons why many people choose to buy Air Jordans:
History and legacy – The Air Jordan line is one of the industry's strongest roots in basketball and sneaker culture history. Each model reflects a unique design and storytelling approach that speaks to Michael Jordan's legacy and the brand's significance.
Design and aesthetics: Air Jordans always flaunt unique and innovative designs. All while including some sick features such as visible Air units, and unique colorways. Not forgetting the wide range of bold materials that have set them apart from other sneaker brands.
Quality and performance: Many Air Jordan designs have performance at their core. They always feature top-notch cushioning and support technologies that can improve athletic performance and comfort.
Collectibility and value: Many Air Jordan models are in high demand by collectors and resellers at the same time. Owing a pair of Air Jordans keeps the industry locked safely in your closet. And flippin' a couple or more guarantees a shit flow of money coming into your account.
Ultimately,
Whether or not you should buy Air Jordans depends on your personal preferences. And what you are looking for in a sneaker. If you appreciate the history and design of Air Jordans, or if they meet your performance and comfort needs, then they may be a good choice for you. And if you're all about making money, we're happy to announce that since Kanye and Adidas called it off, the sneaker industry is basically all about Jordans and Nikes. So reselling sneakers just means reselling Jordans and Dunks. There ain't no other way to make money in this game. And to cop those exclusive money-loaded kicks, in BULK even, you need a SNKRS bot like TSB! Read here to learn how a piece of software can make you THOUSANDS of dollars in no time!