The New Nike Retailer Rules Sends Resellers On Red Alert [2023]!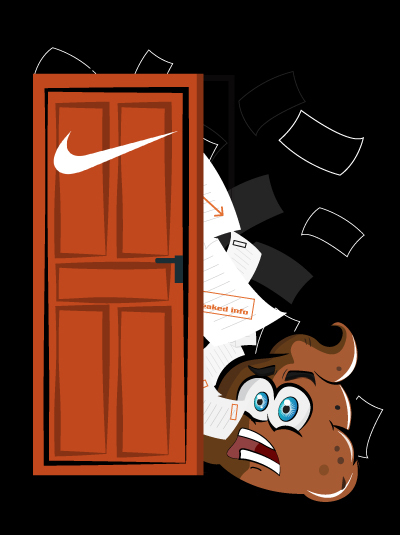 We been feeling Nike's silence to the core lately. The sneaker culture has questioned Nike's lack of action towards resellers a lot these past few months. Since, thanks to the Swoosh, we've gotten a lil bit used to being hit with new policies, rules, and bans every other month. And Nike being silent for nearly 3 months in a row could mean many things. And among those things is the possibility of giving resellers and botters their final blow. Well, A for effort to the brand! But in all honesty, things get dull with time. And this shit did indeed get boring at this point. What we're talking about here are the new Nike retailer rules. Leaked documents unveil new restrictions for retailers and, of course, resellers. However, this updated policy specifically includes North America. So, let's see what all of 'em rules are all about, shall we?
Nike Retailer Rules: The Update Y'all Weren't Waiting For
Y'all must be familiar with Nike's terms of sale and all the measures it took to TRY and ban bots. But now that the Swoosh became a pro player in the game, it's determined to take down resellers and limit its retailers' control over its stocks. Looks like that DTC strategy didn't quench the brand's thirst for control quite well. But what exactly are these rules about? 
Well, let's see. Nike focuses on its launch products, not all of them. In other words, it focuses on high-coveted kicks, which retailers ain't allowed to sell prior to their release dates. It also applies new rules regarding bot protection, the number of items bought per person, and many others. But for now, let's take in the rules that matter to us the most, which include: 
No more FCFS for high-heat products

Free entries to customers and a restructured raffle plan 

No more sneaker prizes 

Limited number of items bought per person

Reselling to resellers prohibited 

Anti-bot protection measures 
No more FCFS for high-heat products 
Let's explain each policy in order. According to the new Nike rules, retailers gotta launch high-heat products through a random drawing. And only if stores aren't able to complete their launch via this method are they allowed to go with the first come, first serve approach. But they gotta do that "in an orderly manner." Oh kay, Nike. 
Free entries to customers and a restructured raffle plan 
The new Nike retailer rules also restrict stores from charging buyers for entries to drawings or tickets for high-heat products. They're allowed to do so only when charity donations are involved. However, every store has to get Nike's approval beforehand. In addition to this, sneaker raffles have to be either completely online or in-store. Meaning that, you can't buy tickets online for an in-store raffle and vice versa. And the set time for that should be limited to less than an hour. 
No more high-heat products as sneaker prizes 
As part of Nike's new policy, retailers in North America ain't allowed to use launch products as prizes to promote their stores. Nike restricted retailers from exchanging launch products for membership programs as well. And just like the above rule, in the case of charities, retailers have to get Nike's written approval before. 
A limited number of items bought per person
According to Nike, retail stores can't sell in random numbers. However, they need to limit the number of products sold to customers. And in high-heat products' case, each customer is only allowed to buy ONE PAIR. No more. 
Reselling to resellers prohibited 
Here comes the fun part fam! So looks like stores ain't permitted to sell to resellers. They should only sell the said launch products to people "for personal use." How they're gonna achieve this one, we ain't sure one bit. Like how exactly do you distinguish a reseller from other a customer?
Anti-bot protection measures 
Okay, we thought we loved the above rule the most… until we saw this one. Nike instructs retailers to restrict botters by taking anti-bot measures prior to each drop day. 
But What Happens If Retailers Don't Comply With These Rules? 
Y'all gotta know that Nike's ain't playing around here. And it definitely ain't just throwing words around, because the Swoosh already thought of answers to this question. So, any retailer that doesn't follow them new Nike retailer rules might be put in danger of getting their accounts closed by the brand. Nike might also cancel and adjust orders, or manage product allocations. These decisions depend on each case.