Jordan 1 Year Of The Rabbit: Another Travis Scott Dupe!?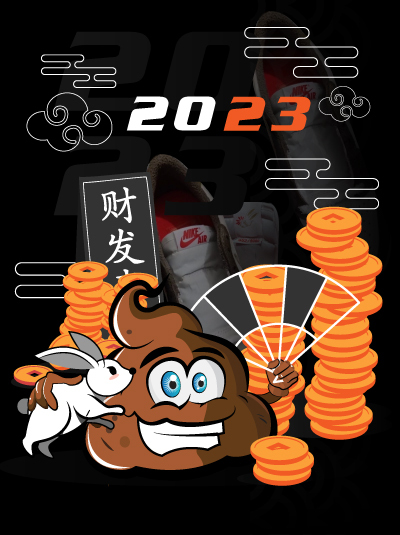 Who doesn't love to see some sneaker leaks from the best sportswear brand in the world? Well, definitely not sneakerheads! They live for that shit, as they're always on alert scouring the internet for any signs of new drops. And if you're one of them sneakerheads, you can save the effort of searching left and right. How? All you gotta do is keep it locked to our blog to stay up-to-date with all that's dropping and the hot tea circling the industry! And today's release won't seem so unfamiliar to you, although it ain't a rerelease! So, why is that? Leaked images show Jordan 1 Year Of The Rabbit looking a lot more like the Reverse Mochas.. minus the reverse part. Oh, that explains it all! Reverse that Swoosh back to its place, remove the Cactus Jack logo, and voila! You got yourself a new Nike-exclusive design…
Is history repeating itself or something? We gotta beg the Swoosh not to follow in Adidas' steps 'cause we sure as heck don't wanna give up such a cool collab! We don't need a McCartney x Yeezy ordeal happening now. Enough drama has already happened this year. And if you haven't been following, we're talking about the Kanye and Kyrie drama here. But that's behind us now. We got new hot tea to cover! 
Jordan 1 Year Of The Rabbit: Nike With A Sprinkle Of Reverse Mocha
Before we get into all the deets of the upcoming Jordan 1 Year Of The Rabbit, let's refresh your memory a lil bit. Remember Jordan 1 Reverse Mocha that dropped several months ago? Well, Nike decided that it's a good idea to drop kicks with a very similar style for the Year of the Rabbit collection. If you don't know what that is, it's the Chinese New Year according to the Chinese zodiac cycle, which features 12 animal signs. Lunar New Year or Chinese New Year is the most important celebration in China. And according to the zodiac cycle, 2023 is the Year of the Rabbit. 
So it looks like the upcoming Jordan 1s will feature a grey, brown, and off-white colorway. White leather covers the toe boxes, while faded kinda brown suede overlays most of the forefoot. A white hairy-like material covers the Swooshes and around the heels. A nod to the Lunar New Year theme. However, the furry laces are what represent the theme the most. On the tongue, you can find a red Nike Air logo. While the part under the tongue features an image of a rabbit with the shoe's edition out of 5,000 underneath it. Wait, what! Yes fam, only 5,000 pairs of these kicks will be dropping!
Jordan 1 Year Of The Rabbit Is All Nike's Delivering?
If you thought that Jordan 1 was all Nike's offering as a celebration of the  Lunar New Year,  then you couldn't have been more wrong! And the rabbit is said to be the luckiest out of the twelve animals, so let's hope it really brings some good luck into the industry. Previous years really made us forget the meaning of that thing. It's worth noting that all in all, the Jordan collection includes seven sneakers of different models. So let's check out the remaining 6 Jordans! 
2- Air Jordan 1 Low Elevate "Year Of The Rabbit"
Release Date: January 2023
Retail Price: $135
3- Air Jordan 1 Zoom CMFT 2 Year of the Rabbit
Release Date: 2023
Retail Price: $150
4- Air Jordan 37 Year of the Rabbit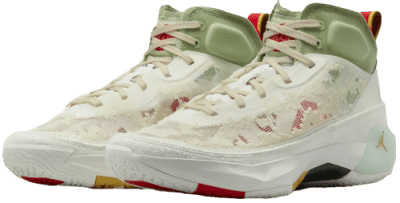 Release Date: 2023
Retail Price: $185
5- Air Jordan XX3 Year of the Rabbit
Release Date: January 22, 2023
Retail Price: $260 
6- Jordan Luka 1 Year of the Rabbit
Release Date: 2023
Retail Price: $110
7- Jordan Legacy 312 Year of the Rabbit
Release Date: 2023
Retail Price: N/A
More Deets
Here's what we know so far regarding Jordan 1 Year Of The Rabbit. Kicks will drop on January 21, 2023, and will retail for $140. Needless to say, copping war will be a tough one. That's why you gotta have a kick-ass Nike bot, like TSB, to beat competition. Copping that shit manually is totally not the way to go. Therefore, you gotta gear up with best proxies and Nike accounts to go with your sneaker bot. And why have we just included "kick-ass" alongside TSB. Well, simply 'cause it's one that doesn't just sell words but actually levels up your odds at catching Ws. Why are we saying odds? Because in the copping world you must know that nothing's ever guaranteed. You gotta have patience- a lot of it- the right tools, and the ability to accept Ls before catching them Ws! 
Regarding release dates and prices, nothing's out yet. So meanwhile y'all wait for more updates, you can choose what to flip and what to drop regarding all Jordans dropping this December. Good luck!