Jordan 1 Low Mocha Headlines the 10 Jordans Lineup on Feb 4!
You know we love to see it when there are sneakers for every taste out there! From culture-inspired kicks like Setsubun Dunks to cool-looking pairs like the Marina Blue 1s, we got it all. But today, we talkin' some dream-level shit because we got a whole lineup of Js in one day! The best thing about it all is that everyone will get a lil something out of this day. With Jordan 1 Low Mocha headlining and the CNY Jordan 6, we got our gears ready to turn yo!
Mark Them Calendars with Jordan 1 Low Mocha and More!
Okay so, let's take it step by step. But one thing you need to know is that all the kicks we're discussing today are potentially dropping on February 4, 2022! Oh, and another bit is that some of these babies already previously dropped. But, since they're so fly, Jordan Brand is dropping them again! Now let's take a look at what we're dealin' with.
Jordan 1 Low Mocha… and 4 More Lows to Go
Nope, we ain't trippin', we're actually getting 5 AJ1 Low colorways in one day! The first two colorways are women-exclusive. Jordan 1 Low Corduroy features a really cool mix of tan corduroy and suede overlays. The second colorway comes in a pretty simple but cool white leather base and team red overlays. Pretty straightforward, and we kinda dig it! The Corduroy pair is worth $169 on the resale market, while Team Reds go for about $161.
We Ain't Done Yet Peeps…
Now, movin' on, we got three more Air Jordan 1 Lows in men's sizing! The first one is totally the highlight of the lineup: Jordan 1 Low Mocha. If you didn't make the connection yet, let us help. Jordan 1 Mocha shares the exact same colorway with Travis Scott's AJ1 Low! Even the pink details are there but on the sockliners instead of the laces. It's a pretty hot colorway if you ask us, so make sure you get it for retail. If you miss this release, you'll be paying $200+ in resale, so why not earn that cash by flipping them?
Next up, we got a pair that's gonna sit really well with anime fans! If you think Jordan 1 Low Mocha is too much, then the Mighty Swooshers AJ1 is the pair for you. The light blue and white colorway is pretty simple on the surface. But if you flip the kicks, you'll find anime-like eyes staring back at ya! If that doesn't seal the deal for you, we don't know what will. Oh, and you can flip these gems for around $225!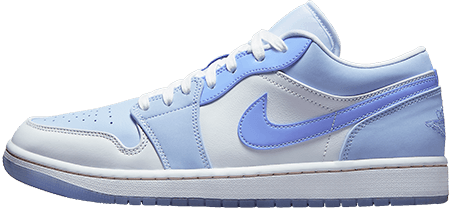 Last but now least is a pretty fly colorway. Jordan 1 Low Green Toe flexes everything we love about the Pine Green Js. If you don't own the high-tops, then this pair is a must-have for sure. If you're looking for the best flex, this is definitely it! You can get these for retail, and if you miss them, then it's $150 on average in resale for you!
Mids 'n' Highs for the Ladies!
Because 5 Jordan 1 Lows aren't enough, we're also getting 2 Jordan 1 Mids and 2 Highs! Talk about pampering sneakerheads, amirite? And this time, it's all for the ladies! The first two kicks on our roster are Jordan 1 Mid Smoke Grey and Coconut Milk. Do we really need to explain the colorways? Because the names are very obvious… almost way too obvious. If you're into grey or sail hues, both of these kicks will come in handy! Both will retail for $120, while they're worth $206 and $180 on average on the aftermarket.
A Sprinkle of Highs Never Hurt
Now, moving on to the highs, which are also women-exclusives (sorry homies). The first is a pretty hot take on a colorway we already saw in men's sizing, with a twist! Jordan 1 High Varsity Red hits different with the grey twist on the collar, won't you say? We don't know much about these except that they could drop on the 4th and retail for $170! On the other hand, the Zoom CMFT 1s feature an all-new colorway. It mixes light olive, khaki, and marble grey together. If you like to experiment with your kicks, these babies should come in handy for $140!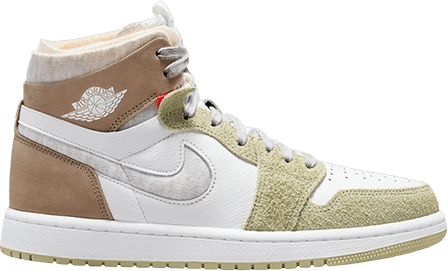 And We Close with a Celebration!
The Chinese New Year is just around the corner, and a fitting pair of sneakers must happen! And just like that, Jordan Brand ain't disappointing with a very cool CNY collection. It happens that we're getting the Jordan 6 CNY on February 4! These babies will come in a white leather upper with golden details. The only drawback is that this is a low-top, but it ain't a deal-breaker!
How to Get Jordan 1 Low Mocha and Everything on This List!
Feels nice to have awesome kicks, right? Well, you're gonna have a hard time getting these babies if you don't have a good Nike bot. Sorry to be a bummer, but that's the hard truth! So if you really wanna take shit seriously, you'll need a bot and some more things. First, you gotta get the best proxies and Nike accounts you can find, and we ain't kidding about that. Second, stay in the loop by checking our blog and taking part in cook groups! They can give you precious help to get through the tricky Nike SNKRS drops. Good luck getting that well-deserved W shitfam!