Nike Dunk Low Setsubun Devil: Celebratin' Japanese Culture!
We love celebrations fam, especially when they come with some lit kicks! And in 2022, we're getting the awesome Nike Dunk Low Setsubun Devil. Why is that shit a must-have? And what's the celebration all about? We'll answer these questions and a lil bit more right now! But if you ain't here just for this and wanna check out more kicks, our blog has all you need. Anything for our shitfam, especially when it's all about the drip!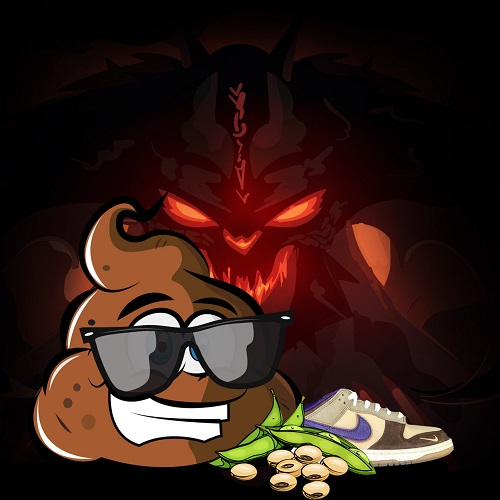 Nike Dunk Low Setsubun Devil: Don't Throw Beans at This One!
Kinda sounds like gibberish if you don't know what's up, so we'll let you in on it right now. Setsubun is a Japanese festival that people celebrate on February 2, 3, and 4. It celebrates the start of spring according to the old Japanese calendar (lunar calendar). It's not a national holiday, but that doesn't stop people from celebratin'! So during this festival, people perform rituals to ward off evil spirits. One of these rituals is Mameki, aka bean-throwing to ward off the spirits.
The Looks of It
Why are we telling you this? Of course, we love some extra cultural knowledge, but we love kicks too! The new Nike Dunk Low Setsubun Devil is about the celebration we just told you about. But we totally wouldn't wanna throw beans at these babies because they look lit as heck! The brown and purple color-blocking is pretty cool and kinda reminds us of Atmos' 2003 Viotech Air Max 1. But what takes the cake is the cool insole design and swoosh-horned ogre on the side of the upper. The insoles feature the artwork "Kintoki Throwing Beans at Fleeing Demons" from the late 1700s.
Release Deets
Logically speaking, if the festival is at the beginning of February, then the kicks must drop sometime close to that. But we can never know for sure because Nike's just like that. As for the money part of the whole deal, we still don't know much. But if stock is low, then these babies are totally worth the money! And ya know, it's never a bad idea to catch a Dunk!
Nike Dunk Low Setsubun Devil Calls for a Nike Bot!
If you're diggin' this pair you should keep an eye on SNKRS drops. But you'll definitely need a strong Nike bot for this. It's not an easy thing to score a W on hot releases, but when you have the right proxies and accounts, you can do it! You gotta stay connected too because the botting industry is also about the community. So, find the best cook group out there and you'll be fine fam! Just remember, it ain't always sunshine everywhere!