FAMU Dunks: Make A Striking Entrance And Bragg All You Want!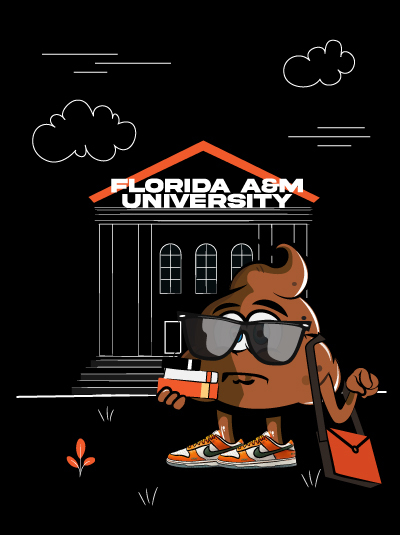 Strike! Strike! and Strike again. Grab all attention. And then bragg different…all while wearing your FAMU Dunks. These are FAMU rulez, and we sure ain't saying no to them!
What's happening here? Well, we're celebrating a special occasion… No weddings! Just Nike and FAMU celebrating their multi-year partnership. And guess who's receiving them gifts? YOU are! That is if you knew your way around sneaker copping because it needs some knowledge in the field. Not to sound like a job description, but these kicks are special-edition. So, not everyone's lucky enough to actually get them. Therefore, you'll need a good sneaker bot. A Nike-exclusive sneaker bot would be even better. You should also add proxies to that list. And if you're new to the sneaker-copping world, cook groups can guide you through it all!  
FAMU Dunks: The Orange And The Green
Now, back to our topic, Nike and Florida A&M University are offering us the biggest mix-up. And no, we're not talking about the song, but an actual color combination of orange and green. Why these colors specifically? Orange represents energy, happiness, vitality, and…don't worry we're not getting into that poetic shit. Orange Horizon and Fortress Green-Sail are simply the school's colors. 
So, Florida A&M x Nike Dunk Low consists of a white leather base with vibrant orange overlays, lining, and laces. Detailed in orange and green is the rattlesnake graphic on the tongue, aka the school's Rattler mascot. Green highlights the most notable details of the sneakers, starting with the swoosh and the WE BRAGG DIFFERENT green embroidery on the heels. Which comes under the white 1887 on the heel tab, referencing the founding year. Following this, you can find COLAC, which stands for College of Love and Charity, embroidered in green on the lateral forefoot. And the school's chant, STRIKE, STRIKE, AND STRIKE AGAIN!, behind the tongue tags. Another school reference is FAMU on the dubraes. No matter the angle you're lookin' from you'll see a detail referencing the university. They're definitely taking the bragging seriously! Finally, FAMU Dunks sits atop a translucent outsole and a white midsole.

Release Deets
Florida A&M x Nike Dunk Low makes its grand entrance on October 20, 2022. Meaning it's dropping VERY soon. In just TWO days kinda soon… think you get it by now. Anyway, if you're thinking of a reason to buy it. Well, aesthetically it needs no convincing. Therefore, let's talk money-wise. FAMU Dunks are retailing for $120 and reselling for $504, on average! 
Let us do the numbers for you. You'll be making about $380+ for every FAMU pair you resell. And this value's increasing as the minutes pass by. So, if you manage to buy in bulk, you're in for an investment of a lifetime. So, ready up your sneaker botting tools and accounts y'all because this collab's looking promising. And luckily for everyone, it's not stopping here. The deal included that the brand will supply the school's athletes with apparel and footwear for six years. This means one thing, FAMU x Nike addiction in the making!
More on Nike, make sure you check the upcoming Red Panda Dunks!