Drake Air Force 1 Low: From Boys To Certified Lovers!
With a drop like Nike Drake Air force 1, champagne poetry becomes more like sneaker poetry! The Swoosh already got us in a daze with all of 'em Nike and Jordan releases. But we sure as shit ain't complaining 'bout that! However, we gotta say that the pressure is a lil heavy on Nike these days. Ya know, with Yeezy going extinct in the blink of an eye, demand for Nike skyrocketed. Not that it was less of a skyrocket before… Anyway, what we're trying to say here is that getting your hands on a pair of Nike kicks is a tough job to do these days. But as long as you got a dope Nike sneaker bot like TSB by your side, who cares which non-Nike collab ends and which doesn't! Your winning chances would still be sky-high either way! And that is us being modest…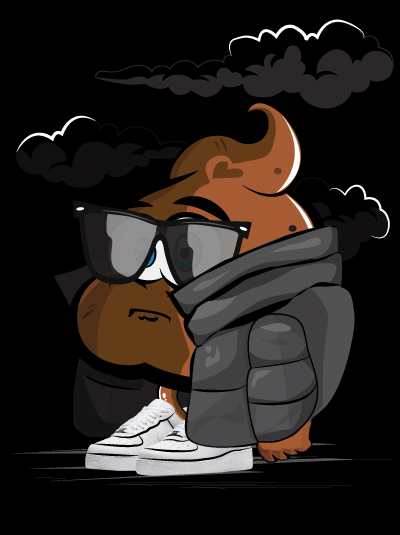 Nike x Drake: A Not-So-Recent Collab
Now if you think this is Drake's first Nike collab, you're in for a surprise. And, no offense, but if this is news to you, you wouldn't be a certified sneakerhead. But that doesn't me you can't be! Learn the history, talk the talk, and you'll be walking the walk in no time! Also, if you got no idea where to start, keep it locked to our blog and you'll be a sneaker historian, collector, and part of the shitfam in a flash! 
Going back to our history lesson, Drake and Nike go way back. 2013 kinda way back. They've been joining forces on both sneaker and apparel collections. But as kicks are our main topic here, let's stay there. So, the two main kicks that caused quite the hype are the OVO White Jordan 12 and Raptors Drake OVO Jordan 4. The former is now selling for $983 on the aftermarket. While the latter is reselling for $461. On average! 
Drake Air Force 1 Low: Congrats, You're Officially A Certified Lover Boy!
Lace your Drake Air Force 1 Low and call yourself a certified lover boy! That's how Drake be doing it these days… Kinda. This collab is as simple as it could get. But who doesn't live for simple shit? Especially after getting lost in the most colorful partnership! Balance is key, y'all! 
The upcoming kicks will come in an all-white colorway. Like your usual AF1s. You'd think there's nothing special about them at first. But once you get a closer look, consider yourself hooked. The next thing you know, you'll be checking your sneaker bot's subscription to see if all is set for the drop. So, what are these lil swoon-worthy deets? Well, the first thing you'd notice is the cursive "love you forever" engraved on the soles near the heels. Another thing you'd probably miss from the first, second, or even third look is the lil star molds on the front and back outsoles, replacing the usual star-patterned ones.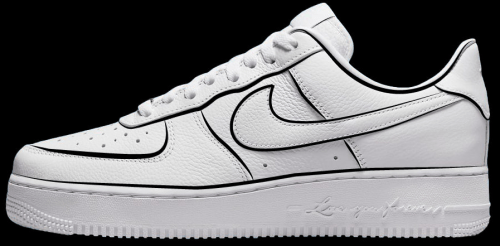 Release Deets And More Shit
After more than a year of waiting for the Drake Air Force 1 low to drop, Nike and Drake decided to put y'all outta your misery. Better late than never! So, kicks will drop on December 2, 2022, for $160. A lil pricey for AF1s? Will that be okay if we tell you that they're reselling for $247 today? And just like every Nike x Drake kicks, their value tends to increase as time goes by. 
So, fans been more than impatient to see these kicks drop. And now that the date's set in stone- unless something changes that, of course- peeps are more than ready to cop the shit outta them Air Forces. But to do that, they gotta be prepared with great proxies, Nike accounts, and servers to go along with their Nike bots. And if this language is still a lil foreign for you, you can always join a good cook group to lead you through it all!
On a final note, as you know the Holidays are just around the corner. So, if you got a sneakerhead in your life, buying them gifts is tricky as shit. In that case, you don't have to worry at all. Here's a guide full of suggestions that'll definitely make your life easier!