Jordan 9 Chile Red: The Hottest Pair for the Hottest Fit!
Hey hey shitfam! Today we're discussing some really hot sneakers. They're so hot and spicy they're gonna get you to the bathroom faster than you can say Taco Bell! And if you happen to like the color red, well, you're in for a very cool treat. You know, the Cardinal Red 3s are pretty cool but not as poppin' as the new Jordan 9 Chile Red! Let's check out what's up with the new pair and how you can manage to get it.
Jordan 9 Chile Red: Red's the Color of Hot Peppers!
Okay, so the name kinda gives it away fam. Jordan 9 Chile Red features an awesome red upper with a mix of materials! The upper part comes in a quilt-like material, but the highlight is actually the patent leather part of the kicks. And y'all know how tonal looks hit differently when we mix different materials! Finally, the outsole, lace holes, and heel tab all come in black. There's also a signature "23" on the heel that reminds us why we're all in the sneaker business, doesn't it?
Release Deets
Jordan 9 Chile Red was supposed to drop by the end of February. However, rumor has it that the release got pushed till May 27, 2022. The kicks will retail for their usual $190, but you'll find that that shit is totally worth it! Jordan 9 Chile Red is worth $600 on average in resale. If that doesn't seal the deal, we don't know what will! Just make sure you catch that shit for retail! But how do you do that? Well, today's your lucky day because we're gonna talk about that right now!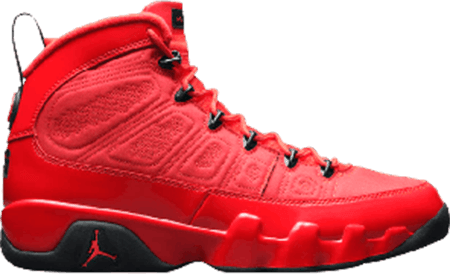 How to Get Jordan 9 Chile Red
If y'all really like the kicks, you really need to have a good Nike bot. You know, kicks like that don't come by every day! So, if you wanna get lucky on Nike SNKRS drops, you'll need to get your bot in the right gear. Some proxies and Nike accounts from here, a lil address jig from there, and you got it all ready! And if you wanna stay in tune with all the news before drop day, cook groups are what you need.
Some 9s You Need to Get Kickin'
Now you probably think that the 9s aren't really that exciting. But trust us fam, that shit is totally worth the hype. And we've got a list of some cool Air Jordan 9 colorways that every real sneakerhead gotta know about! Let's check 'em out.
Jordan 9 Premio Bin 23
Okay so the colorway is maybe not that attractive, but these babies are a gem! If you dig a lil deeper, you'll find that only 1,331 pairs of these kicks exist. So, if you own a pair with the "red wax seal", you're one of the lucky ones! The kicks dropped in 2010, and they're worth about $1,200 in resale.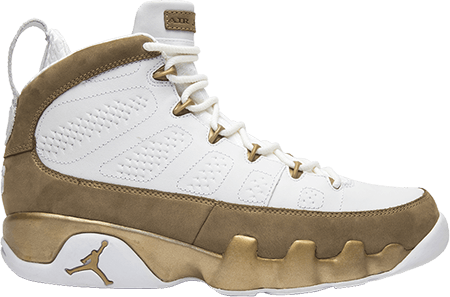 Jordan 9 Olive (2012)
The original release date of this colorway is 2002. But of course, if there's a newer version, why not go for it? The colorway is pretty sick and kinda goes with everything! Kinda reminds us of Travis Scott's Olive Jordan 6, right? The 2012 kicks are worth $586 on average today!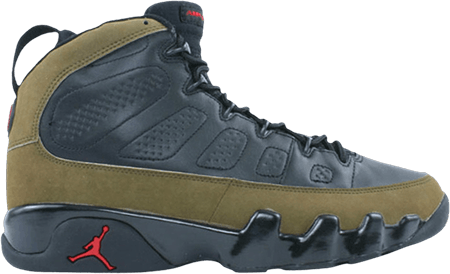 Jordan 9 Motorboat Jones
Jordan 9 Chile Red feels like it's inspired by these babies. The Motorboat Jones colorway is a tribute to MJ's alter egos in one of the shoe's funny ad campaigns! It's very red and we can't help loving it, 'nuff said. The Motorboat Jones dropped in 2012, and you can get them for around $533!