Jordan 4 Zen Master: Let Them Kicks Channel Dope Energy!
What do Yogis and 90s Chicago Bulls have in common? Meditation. Yep! You read that right. The coach who snagged 11 NBA rings (6 of 'em belonging to the Bulls) was way ahead of the game. So today, it's all about Phil Jackson and his impact on his teams. Naturally, Jordan Brand is giving him tribute in the only way they know: epic kicks! The new Jordan 4 Zen Master is all about mindfulness and nostalgia. So let's take a look at it and everything we know about it so far. And if the 4s give you that dopamine kicks, you're gonna love Jordan 4 Military Black!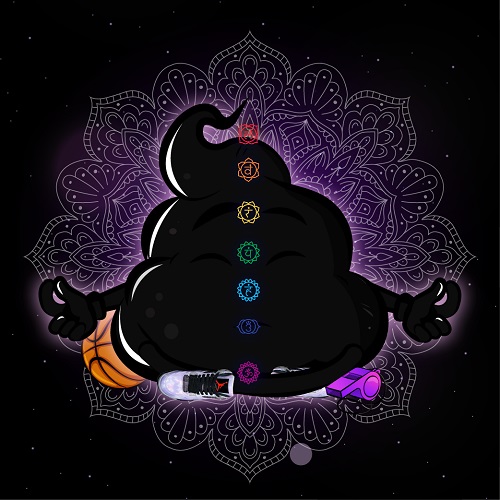 Phil Jackson Made Us Do It!
You're probably thinking "what does zen have to do with a competitive sport like basketball?" According to Phil Jackson, everything! The former Chicago Bulls coach was a practicing Buddhist. So he brought some of the spiritual teachings and meditation techniques to the court! And of course, his interesting coaching technique earned him the nickname "Zen Master". Apparently, he was doing something right, because the Bulls managed to do a double three-peat! Some would argue that it was MJ's iconic game that did it. Although he was a core player, the coach is always a huge element in the winning equation! If you wanna read more about Phil Jackson's art of winning, check this out.
Jordan 4 Zen Master: Tributes Be Hittin' Hard
What's better than a cool pair of kicks to tribute an epic coach? Nothing really. So Jordan brand went on and did it! The new Jordan 4 Zen Master is a nod to the coach's nickname through the name and the look. These babies feature a dreamy (kinda zen) tie-dye canvas upper, with translucent wings and heel tabs. The midsole is a mix of black and grey that highlights the upper even better!
Release Info
Jordan 4 Zen Master should drop on June 6, 2022, for $210. Every penny you pay for these lit kicks will be worth it though. They're currently worth an average of $823 on the resale market. If the kicks keep that same energy, y'all be flipping kicks like it's Christmas! However, we should always expect drops in value, especially if the stock is high. Either way though, the pair will still be worth the cop.
Get You a Bot for Jordan 4 Zen Master Fam!
When you have a valuable pair like the Zen Master 4s, you should know for sure that they'll be hard to get. And Nike SNKRS drops are already a pain in the a$$. So if you wanna save yourself the headache, make sure you get a good Nike bot. It'll cut through lots of steps that would take you lots of time otherwise, like address jigging and so on! But make sure you hook that bot up with powerful proxies and Nike accounts, and you're good to go! Maybe that will be your breakthrough in the world of sneaker resale. See ya when we see ya!