Leap Onto Roofs And Vault Over Walls With The Clot Nike Cortez!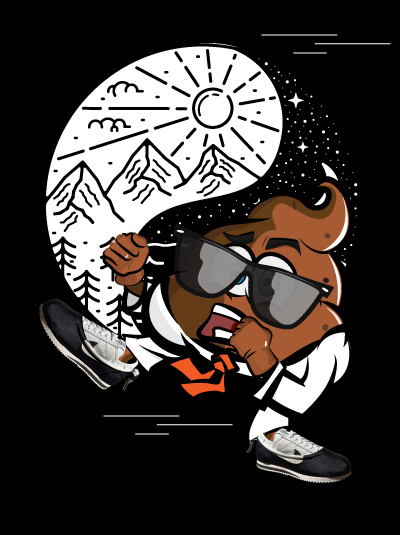 CLOT's legacy is a hard one to dispute. It ain't your typical streetwear brand, but CLOT actually has so much influence that it built a bridge between West and East. The best part? This modern streetwear label never fails to show the power of its Chinese heritage through its designs! Or better yet, through its Nike collabs. And the latest of those is the new Clot Nike Cortez collab that not only promises a great flex but some good cash as well! So, let's see together what this drop is all about!
But before we do that, must we remind you that the loving season is on the way? Well, lucky for y'all, you don't have to look for a gift for too long 'cause we got a whole list done specifically for ya! Check it out here! 
Nike Clot: Let's Refresh Your Memory
It all started in 2006- 3 years after CLOT was founded- with the Kiss of Death. Doesn't sound so promising for the name of the first Nike x CLOT kicks ever, does it? Well, fact is, it was more than promising as that shit is now worth an average of $841 on the aftermarket! And things only went uphill after that. So, if you want a trip down the Nike Clot memory lane, click here! 
Clot Nike Cortez: The Mashup Of Your Dreams 
Clot Nike Cortez is a collab that joins 3 powerful kinda labels in the industry. So, you must have an idea about the hype they created after they gave us a taste of what to expect from the new drop. Thing is, the upcoimng Nike Cortez Clot kicks are way more than meets the eye!
CLOTEZ will feature a Black and White color scheme that perfectly goes with the yin-yang symbol on the drawstring fastener. Actually, the Air Max "Kung Fu Soul" is what inspired the creation of the CLOTEZ. It's a give-and-take in the sneaker culture and that's exactly why creativity got no limits there!
So, these kicks feature white leather uppers that contrast against the black covering the rest of the silhouette. Other details include black Swooshes and "功" and "夫" on the heels. But here comes the real design's surprise! Those white uppers can actually be removed so you're left with slip-on-like shoes as a nod to the traditional Kung Fu footwear! 
Release Deets 
Rumore has it that Clot Nike Cortez will drop on February 10, 2023, on JUICE's official website and other select retailers. Now, let's not forget about Nike SNKRS as well. These kicks will also retail for $140. But judging from previous Nike x CLOT collabs, expect the resale value to go sky-high! 
How To Score Clot Nike Cortez?
Considering that this is a Nike drop, you'll need a powerful Nike bot to buy the new Clot Nike Cortez. And a Nike bot list we can offer you! You can check it out here! However, you gotta know that a bot alone can do shit if you don't hook it with great proxies and Nike accounts! And never forget the possibility of your catching Ws might go down the drain in the blink of an eye if you got a crappy server! Good luck fam!