Polaroid SB Dunks Are Taking Photogenic to a New Level!
If you're into styling kicks and taking pictures, then we totally have the thing for you today! The new Polaroid SB Dunks are some collector-level shit if you ask us. And since SB Dunks scream cool kicks, you know you'll want in on it! So let's check out why you gotta get your gear ready to snap them kicks into your cart. And if themed sneakers aren't your jam, maybe you should check out the upcoming Air Max Day kicks!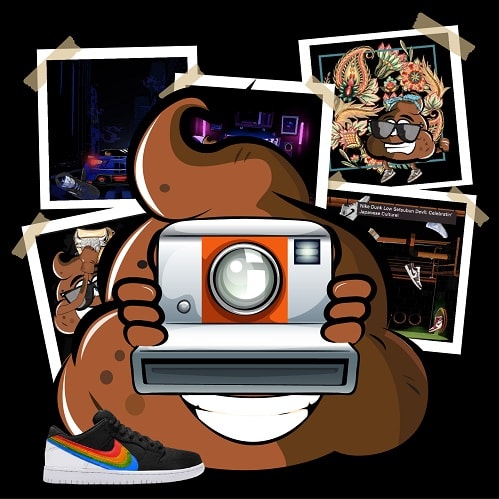 Polaroid SB Dunks Looking Picture Perfect!
So, Nike revealed the new Polaroid SB Dunks, and they really are picture-worthy. They feature a mix of black and white leather on the upper, with the Polaroid picture embossing on the heel. The midsole will come in classic white too, but before you think that shit's boring, you gotta read on! These Polaroid SB Dunks feature a super cool triple swoosh in red, yellow, and blue. That's a direct nod to the Polaroid logo obviously!
If you like them cool colors, you'll love the multicolor insoles with the co-branding! You can also find the co-branding on the heels, because why not? Anyway, these sneakers work as everyday kicks and a collector's item! It's actually one of the kicks people are talking about since late 2021. About time it drops, isn't it peeps?
Release Deets
Think the new Polaroid SB Dunks fit well in your sneaker rotation? We gotchu fam. The kicks will drop on April 5, 2022, for $110. Although there's no resale value, kicks like these are always worth the flip! That's all the more reason you should cop that shit like there's no tomorrow. According to rumors, the kicks will only drop on Nike SNKRS and at select retailers. So may the odds be ever in your favor! If they're not, you're gonna have to tip them your way!
How to Take a W on the Polaroid SB Dunks?
We already mentioned that the kicks are dropping on Nike SNKRS. But SNKRS drops are always tricky af and people end up taking loads of Ls on them. Anyway, one way to tip the scales your way is to get yourself a Nike SNKRS bot. Not only that, but you gotta pair it up with proxies and Nike accounts. You know, gotta give luck a lil push!
But having the right tools ain't enough fam. You need to have the right knowledge of the industry. To get that, you can either join a cook group or follow the shittiest blog out there! And maybe go for both, because nobody said you can't!