Fragment Air Jordan 3 Kills off Our Favorite Elephant With Hype!
The last time we brought up Harajuku fashion was in an attempt to describe the Jordan 1 Biohack. Since Harajuku is a Japanese mix of distinct styles like sweet Gothic, cutesy fairy, Cosplay, and punk rock, we saw the AJ1 as a low-key Harajuku-colored marvel. Except now, the fragment Air Jordan 3 collaboration stands under a bigger spotlight. Hiroshi Fujiwara, the owner and designer of the brand, is known as the "Godfather of Harajuku."  His collaborations with major brands like Converse, Stussy, and Supreme have dubbed him a Japanese streetwear pillar. And this fashion giant is now on the Nike mothership with this minimalist Jordan creation!

Air Jordan 35 Brought to You by fragment?!
In addition to the fragment x Air Jordan apparel collection releasing on September 17th, the Jordan Air Cadence and Jordan 3 we're here for will be sharing the same date. So we're set on the 17th with must-have apparel and two Jordan sneakers. But do you know what'll happen on October 28?

In collaboration with Nike Basketball, Hiroshi will add a 35th model to the Air Jordan line! The sneaker's upper is a fantastic combination of leather and mesh. With black, white, and royal blue accents as the major colors. Ankle support is fully provided by a cozy cushion strap. And an Eclipse Plate at the midfoot defines this sneaker with Hiroshi's innovation. How much do you think this Jordan will cost?! More information about this sneaker will be available on our blog before it's due!

fragment Air Jordan 3
This minimalist black and white take on the Jordan 3 cancels out Hiroshi's "Godfather of Harajuku" title. And not only is the Japanese artist stripped of his title but this Jordan 3 is stripped of its iconic elephant print! Innovation at its best or an irreversible screw up on the Japanese part? The fragment Air Jordan 3 features the classic white tumbled leather base we know and love. With a smooth black line wrapping its toe area all the way back to the heels. fragment's double-bolted logo is featured on a translucent heel. And the Jumpman logo on the tongue seems to be poppin' a glittery edge. Another elegant Jordan worthy of fine dining!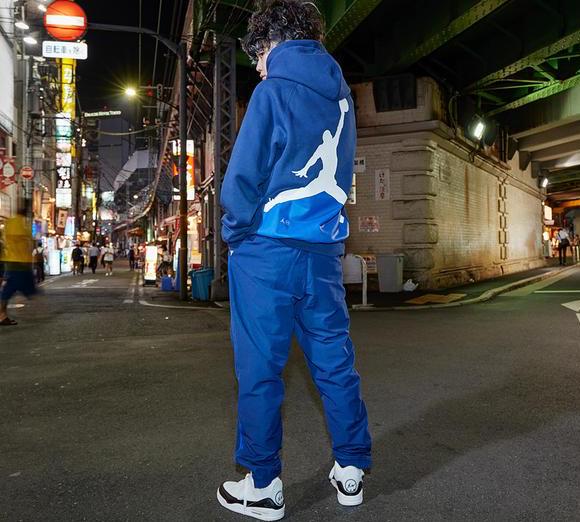 Expect this hyped collaboration to drop on September 17th for a retail price of $200. With a resale value at $2,000, copping with TSB might be the best idea you'll have all week. So, stay locked @The_Shit_Bot for the chance to score an official copy.
Make sure you wolf down at least one pair of the Nike Dunk Lemon Wash today!