Sheila Rashid & Air Jordan 1 UNITE: Get in "the Purple" Line!
What's happening Chicago?! 2020 is all about that kickback Chicago vibe and we're loving it. With NBA All-Star kicking this year off to a good start in Chicago, Illinois, we are still psyched about the Jordan Chicago Collaborators' Collection! Why?! Because we have our hearts and soles set on the final release of the collection: the Sheila Rashid x Air Jordan 1 Mid! Another defining moment?!
What the Jordan Chicago Collaboration Is All About!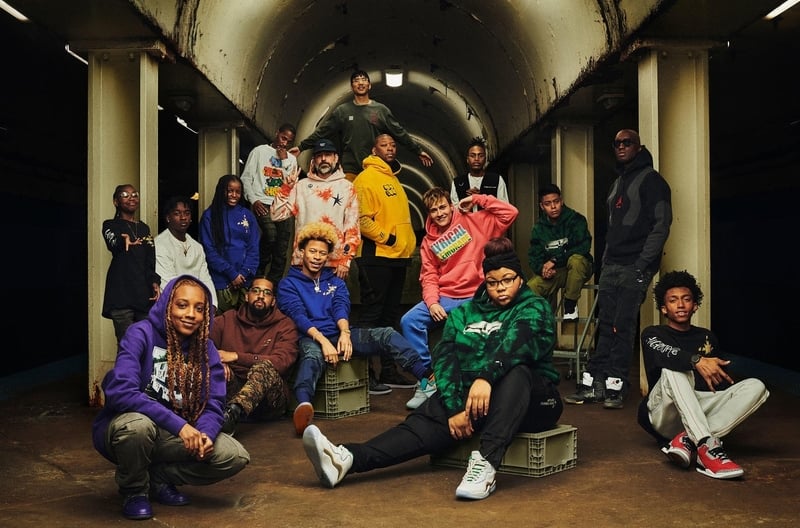 Since, as all you sneakfreaks know, the NBA theme this year was "UNITE," it only made a shitload of sense that its designers did so too…ish. So here's how it went down. Chicago's transit line or "L" (that's for you, Chicagoans!) is color-coded into EIGHT different color lines. Imagine some seriously stretched out rainbow Pacmans moving about Chicago city and you're good to go! Holy tran-shit?! You got that right!
So, Jordan collaborators each got to work with a color and we've seen them all, but we're still waiting for Sheila Rashid's purple line to sweep us off our feet! On that note, we're definitely looking back at Virgil Abloh's Air Jordan 5 Metallic. Talk about competition!
The Sheila Rashid Air Jordan 1 Mid in Our Midst!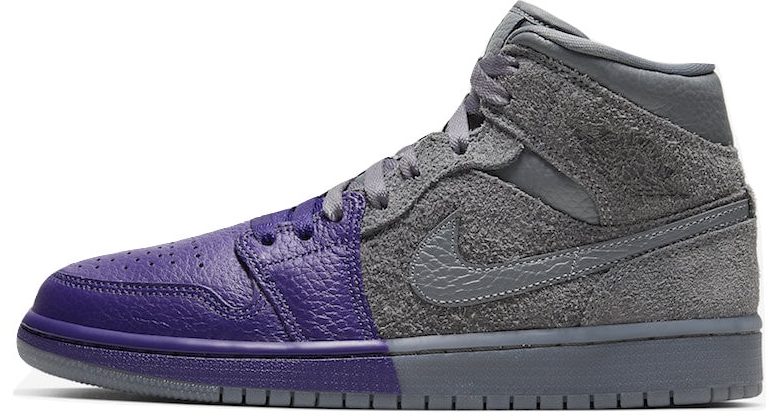 "It's a part of me. It's a part of our life. I've taken every line somewhere." -Sheila Rashid (Chicago transit line).
Want to find out if your transportation preference can show your true colors? That sounds like a shitty BuzzFeed quiz, but honest, we're going somewhere with this because with Sheila Rashid, it did! And it brought her a long way, in purple!
"In Chicago we love monochrome." -Sheila Rashid.
This women's sneaker is bold with its colorway. The Queen of Denim made sure of that and she sure was fearless! Hairy suedes dominate the heel area and alternate our perception of the shaggy grey. No shit. But let's cut the fancy talk, even if it's true. The exterior heel area is hairy and grey and the fron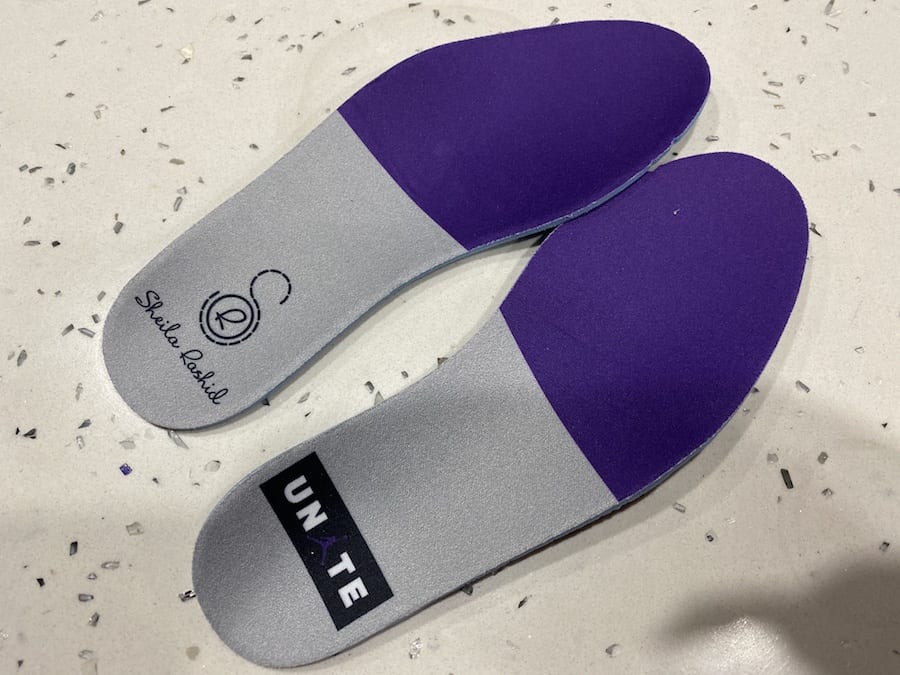 tal area is purple leather. We ain't flodgin! Grey leather covers the ankle, the Swoosh, and only the tongue labels, since the rest of the tongue is made from nylon.
You're probably wondering if the inside counts as much as the outside. Well not here it doesn't, that's for sure, but in this case it totally does! The interior of the sneaker is an exact mirror of its exterior, just without all the hair and leather. The frontal insoles are purple and the heel areas are grey, BUT that's not the special bit for you to bot! The left insole displays Rashid's logo print and the right insole Jordan's UNITE logo print, co-branding the whole deal, or since we have to go there…uniting it. The sneaker will release on March 2, 2020 at a $140 retail price. So, dibs?
Update (3/25): The Air Jordan 1 Sheila Rashid will also be available on Nike Europe on March 27, 2020 at 4:00AM ET.
The Cherry on Top of Your Copcake?!
We all know Chicago is big this year, which makes the copping game even bigger! No we're not talking about art, we're talking about what it will be worth to you! We're talking about the Jordan Chicago collaboration and the fact that the Jumpman team had their hearts set on Rashid from the very start! So what about Rashid's resale game? On average, the sneaker will be reselling at $219, BUT bids are going as high as $400! Which makes buying it at a retail price of $140 the cherry on top of your copcake!
Also, don't forget that Air Jordan 1 will be releasing a new Retro High OG in a colorway of, you guessed it, white and PURPLE this April, which you can also cop, very easily, using TSB. Air Jordan 1 might be hyping on purple this year and you will not want to miss out on it!